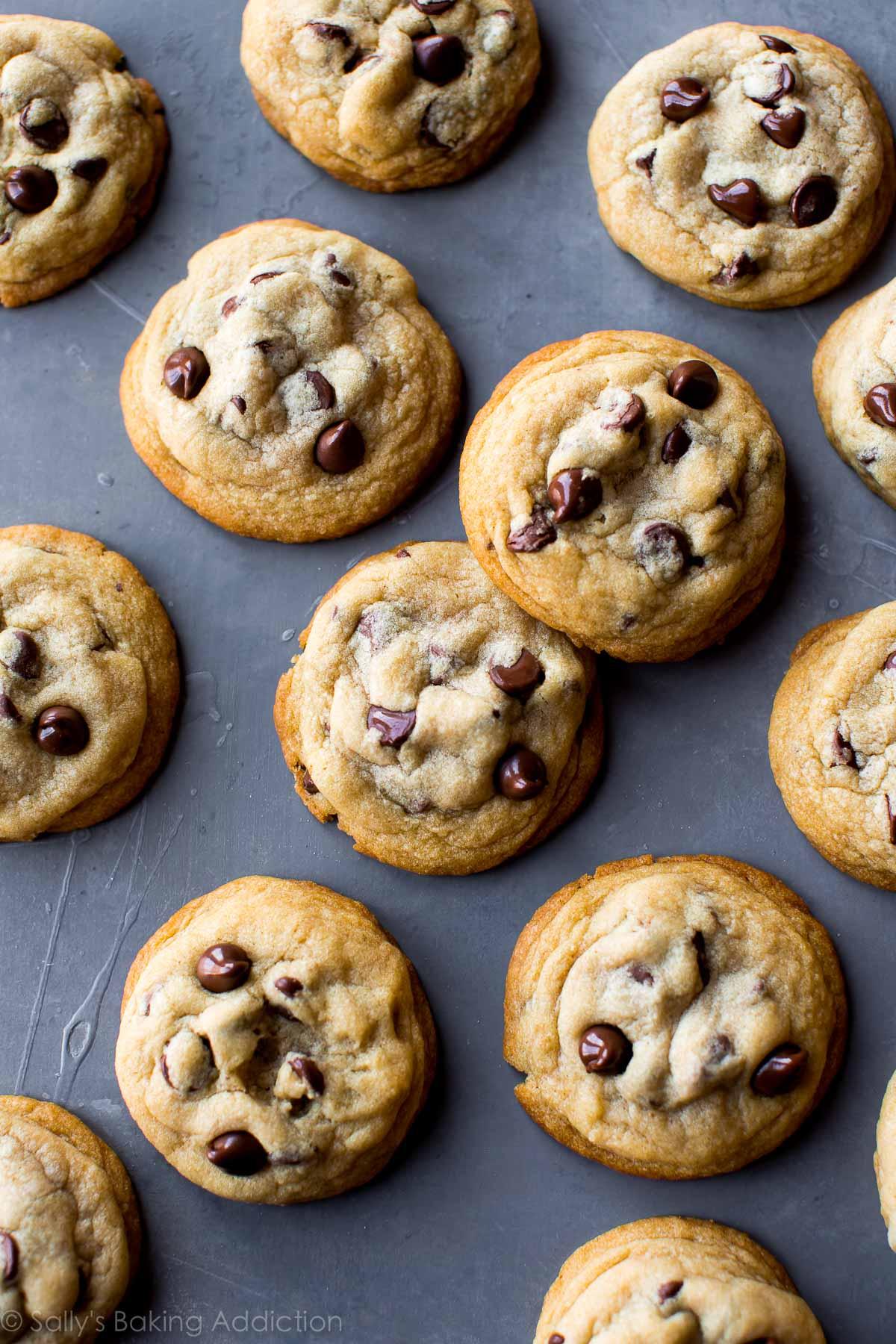 June 13, 2023
chocolate chip cookie recipes
I researched seven different sources, primarily YouTube videos, which provided various chocolate chip cookie recipes. There was a general consensus on the importance of using brown sugar and the creaming method for the butter and sugar mixture. The sources also agreed on the significance of using room temperature ingredients and chilling the dough before baking. However, there were variations in the specific ingredients and techniques used in each recipe. Given the diversity of the sources and their relevance to the original query, I have moderate confidence in the information provided.
---
Jump to research
Composed by
A. A.
Have an opinion? Send us proposed edits/additions and we may incorporate them into this article with credit.
---
PERFECT Chocolate Chip Cookie Recipe - Baking Basics
This recipe from "Nerdy Nummies Cookbook" claims to be the best chocolate chip cookie recipe in the world, taking a year to develop. It uses ingredients like all-purpose flour, baking soda, salt, salted butter, granulated sugar, light brown sugar, vanilla extract, large eggs, and semisweet chocolate chips. The author emphasizes the importance of using room temperature butter and an electric hand mixer to mix everything. The chocolate chips are folded into the batter gently, without breaking them. She also mentions having a vegan cookie dough recipe that is delicious.
Chocolate Chip Cookie Upgrade: Crinkly, Chewy, Browned Butter
This recipe focuses on achieving the perfect texture of chewy with a crisp edge and a balance between the cookie and the chocolate. The technique involves skipping the creaming, reducing the flour, and baking larger cookies. Brown butter is a key ingredient that enhances the flavor of the cookies, achieved by melting butter in a stainless-steel pan and cooking it over medium heat. The recipe requires only one bowl, and a whisk is used to vigorously whisk the mixture for around one minute. Using semi-sweet chocolate chips and gently folding them into the dough helps create pockets of chocolate separated by cookie.
Chocolate Chip Cookies by Chef Hanbit Cho
Chef Hanbit Cho presents a chocolate chip cookie recipe using the creaming method and room temperature ingredients. Unsalted butter should be lightly beaten, and white sugar and light brown sugar are added to the mixture. The dough is mixed with couverture chocolate and chopped hazelnuts. The cookies are baked for 10-12 minutes at 170° Celsius. The chef provides tips to prevent cookies from spreading and discusses the different types of chocolate that can be used. The recipe is described as simple and easy, even for non-professional bakers.
Chewy Chocolate Chip Cookies | Allrecipes.com
The recipe from Allrecipes.com yields big fat chewy chocolate chip cookies with over 90,000 recipe box saves. It involves preheating the oven to 325 degrees and combining all-purpose flour, baking soda, salt, melted butter, brown sugar, white sugar, vanilla extract, one whole egg, and one egg yolk. Two cups of semi-sweet chocolate chips are stirred into the mixture, and the dough is dropped onto a prepared cookie sheet using 1/4 cup of dough. The cookies are baked at 325 degrees for 15-17 minutes until the edges turn light brown.
Perfect CHUNKY Chocolate Chip Cookies by Rosanna Pansino
Rosanna Pansino shares her recipe for the perfect chunky chocolate chip cookie that is soft and gooey, using Ghirardelli chocolate chips as a sponsored ingredient. The recipe uses one whole egg and one yolk to make the cookies richer and chewier. The cookie dough rests in the fridge for one to two hours before baking to allow for fluffiness. The cookies bake at 375°F for 11-13 minutes and are topped with coarse sea salt to bring out the sweetness.
Perfect Chocolate Chip Cookies by Chef John
Chef John provides a chocolate chip cookie recipe that doesn't require an electric mixer. The recipe uses ingredients like all-purpose flour, baking soda, salt, unsalted butter, white sugar, brown sugar, vanilla extract, milk, and chocolate chips. The dough is covered with plastic wrap and refrigerated for at least an hour to firm up and intensify flavor and texture. The cookies are baked at 375°F for around 12 minutes. These cookies maintain a crispy exterior with a moist and chewy interior for days when stored in an airtight container at room temperature.
Classic Chocolate Chip Cookies Recipe
This classic chocolate chip cookie recipe yields cookies with soft and chewy centers and golden brown edges, packed with chocolate chips. The dough is chilled in the fridge for at least an hour before baking. The cookies are baked at 375°F (190°C) for 10-12 minutes until golden brown and set at the edges. The longer the dough is chilled in the
---