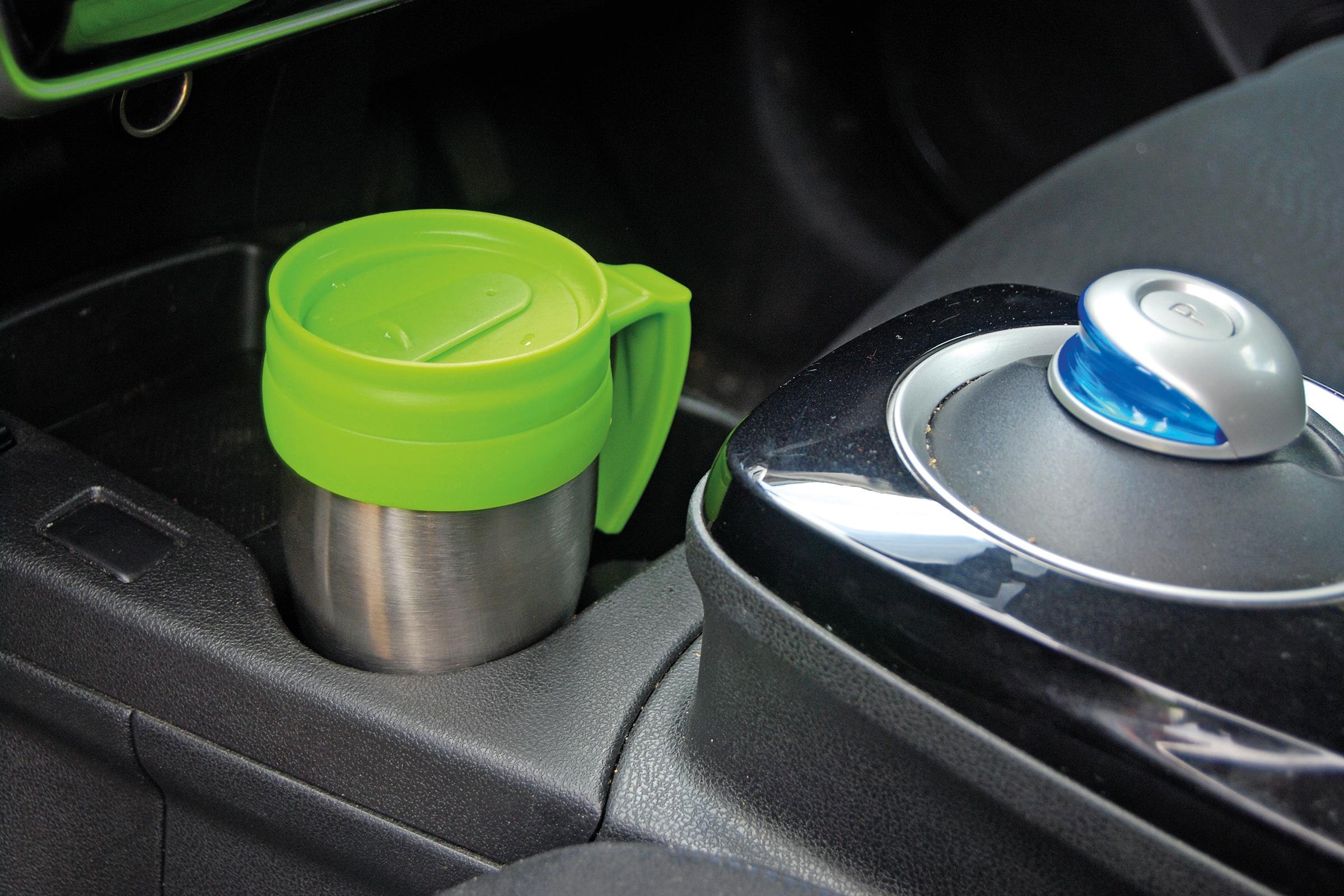 July 04, 2023
best travel mugs
I reviewed five YouTube videos discussing various travel mugs and their features. There was some consensus on popular travel mugs, such as the Zojirushi and Hydro Flask, while other options were unique to specific sources. The videos covered mugs made from various materials, including stainless steel, ceramic, and plastic. Overall, I am fairly confident in the recommendations provided, but individual preferences may vary greatly depending on the specific needs and requirements of the user.
---
Jump to research
Composed by
P. B.
Have an opinion? Send us proposed edits/additions and we may incorporate them into this article with credit.
---
---
Jump to top
Research

"Best Reusable Coffee Cups (2020 Review!) - YouTube"
The video reviews and compares different travel mugs and coffee cups.
The video tests how long the cups keep coffee hot, if they are leak-proof, how easy they are to clean, and their design and drinking experience.
The reviewed products include the rCup, Loveramics Nomad Cup, Kinto Travel Tumbler, Frank Green Ceramic, Carter Everywhere Mug, and Huskee Cup.
The video provides information on the material, size, price, and weight of each travel mug.
The rCup is partly made from recycled single-use paper cups and comes in two sizes (small version of 227 milliliters)
Loveramics Nomad Cup is a double-walled porcelain cup with a silicon lid and has a capacity of 250 milliliters. It is on the expensive side with a price of about 28€.
Kinto Travel Tumbler's body is made out of stainless steel, while the cap with lid is a mix of polypropylene and stainless steel and silicon for sealing. It comes in two sizes; smaller version is 350 milliliters, and it costs about 25€.
Frank Green Ceramic cup is made out of stainless steel with a ceramic inner layer. The lid and the button mechanism are made of plastic. It comes in three sizes, with the regular cup holding 295 milliliters, and costs about 30€.
Carter Everywhere Mug by Fellow is made out of stainless steel with an inner ceramic coating and double-walled vacuum. Smaller mug holds 355 milliliters and costs about 35€.
Huskee Cup's lid is made out of HuskeeTech, a biopolymer from repurposed waste material, which is a coffee husk. This cup comes in three sizes, and we tested the smallest cup with a lid that is 240 milliliters. The Huskee Cup is priced at around 18€.
KeepCup Brew is made from temperate glass with a band from cork, and a lit from polypropylene. It comes in four sizes. The small cup holds 227 milliliters and costs about 22€.
KeepCup Thermal is a double-walled stainless steel cup with a lid from polypropylene. It comes in three sizes, with the medium cup holding 340 milliliters and costing about 30€.
Kinto Travel Tumbler and Carter Everywhere Mug are thermoses that can keep coffee hot for a very long time (60 minutes)

"🖥️ Top 5 Best Coffee Travel Mugs you can bring anywhere! - Battle of the best (updated 2023) - YouTube"
-Replacement for paper cups and plastic straws is a growing trend. -Reusable travel mugs are now widely used, made from ceramic, glass, and stainless steel. -This video focuses on the top 5 best travel mugs of 2023 as chosen by trustedshoppingguy.com. -The first travel mug is the Stanley Classic Trigger Action Travel Mug. -The second travel mug is Zojirushi SM-SA60BA Stainless Steel Vacuum Insulated Mug. -The third travel mug is Contigo Autoseal West Loop Vacuum-Insulated Travel Mug. -The fourth travel mug is YETI Rambler 30 oz Travel Mug. -The fifth travel mug is THERMOS Stainless King SK1000 Vacuum-Insulated Travel Mug. -The Stanley Travel mug is BP-free and made of durable stainless steel. -Designed with a double wall vacuum insulation that keeps your drink hot for 7 hours, cold for 10 hours and ice for 30 hours. -The lid is engineered with a push button to make it spill proof and it is easy to clean. -The Zojirushi mug is also made up of stainless steel, it is lightweight and compact. -It has vacuum insulation, and keeps the beverage hot or cold for up to 3 hours. -The lid has a two-step flip-open feature and has an air vent at the mouthpiece. -The Contigo Autoseal West Loop mug keeps drinks hot for up to 5 hours and cold for up to 12 hours. -The mug features a thermolock vacuum insulation and has a connected lid to prevent any spills. -YETI Rambler Travel Mug has a triple-digit heat resistance and is ductile enough to last after being tumbled in a truck. -It has a double-wall vacuum insulation and an easy-to-clean exterior. -The Thermos SK1000 Travel Mug has an ultra-durable design perfect for long hikes or car travel. -It keeps ice beverages cold for up to 18 hours and your morning coffee or tea hot for up to 7 hours. -Features an integrated t-hook that can handle most loose leaf infusers or tea bags.

"The BEST Travel Mugs AROUND! (And Our TOP Value Pick!) - YouTube"
The transcript is a video by JayArr Coffee titled "The BEST Travel Mugs AROUND! (And Our TOP Value Pick!)" that discusses the best thermoses/mugs for enjoying coffee on the go, while traveling, or during outdoor activities.
The video begins with an evocative description of sitting in a piazza in Rome or Milan, enjoying coffee, and then the abrupt interruption of an alarm for a morning rush out the door.
The video suggests there are 10 travel mugs that are particularly well-suited for such scenarios that it will go through in the video.
The following travel mugs are discussed (only recording specifics below):

BEAST 20 oz Stainless Steel Tumbler Vacuum Insulated: good insulation, varied color catalog, includes steel straw, extra lid, and straw cleaning brush, easy to clean, possible issue with quality of interior steel, cost of $23
Hydro Flask Travel Coffee Flask: keeps cold drinks cold up to 24 hours, hot drinks hot for 6 hours, offered in 30 colors, not necessarily leakproof, cost of $30
Corkcicle 16oz: triple-wall insulated interior, sleek black and sylvan wood design options, can be shatterproof, somewhat premium price, best avoided for the dishwasher, offered at $30
SUNWILL 20 oz Tumbler: double-walled, eco-friendly sweatproof finish insulated stainless steel, extensive color palette, especially good splash and spillproof lid, a great value at $15
Giro Tumbler 20 oz Stainless Steel Vacuum Insulated Tumbler with Lids and Straw: double-walled, includes steel straw, good for hot and cold beverages, eco-friendly materials design, provided with a straw cleaner, very few complaints, best value at $12
Ember Temperature Control Smart Mug 2: a heated mug that can be managed with an app from your phone, maintains desired temperature for about 80 minutes, super easy to hand wash, best for keeping coffee warm even below boiling, ultra tech pick, very expensive at $180
Yeti Rambler: harnesses magnets in its yeti mag slider lid, easy to open and close, dishwasher-friendly, duable exterior, good color options, keeps container contents hot or cold for a long time, generally positive reviews, some mention of leaks, offered at $30
Contigo Auto Seal West Loop 20 or LUX

"Nespresso Nomad Travel Mug REVIEW | Is it the best Vertuo travel coffee mug? | VertuoLine & Original - YouTube"
The transcript is a review of the Nespresso Nomad Coffee Travel Mug, published on December 3, 2020 by A2B Productions.
The video also compares the Nomad Travel Mug with two other Nespresso travel mugs - the Vertuo Travel Mug and the Touch Travel Mug - to help the viewer choose the best mug.
The reviewer provides info on the specifications, dimensions, and features of the Nomad Travel Mug, including:

Three size options of the mug: small, medium, and large.
The small mug is green, the medium one is blue, and the large one is black.
The medium mug is 85 mm (3.35 in) wide and 145 mm (5.7 in) high.
The large mug is 185 mm (7.3 in) high.
The capacity of each size is not explicitly mentioned, but the medium mug is said to contain more liquid than the small one.
The travel mugs are made in China and have a rubber base.
They are dishwasher safe but not microwave, oven, or freezer safe.
The mugs are made of plastic, not metal, and have a double-walled design to keep the drink hot.
The dimensions of the Nomad Travel Mug are similar to those of the Touch Travel Mug, but larger than those of the Vertuo Travel Mug.
The Nomad Travel Mug is compatible with coffee drinks like alto coffees, and has a maximum line to prevent spills.
The lid of the Nomad Travel Mug is stiff and has a mechanism to clip it down, which may require two hands to use.
The lid may leak if the mug is not kept upright, especially if shaken or put in a bag with other items.
The plastic material of the mug may not feel as premium as metal, but makes it lighter and easier to grip.
The depth of the mug may make it difficult for some users to drink from, and the medium size may be too large and heavy for some.
The coffee contained in the mug stays warm for a reasonable time, and does not leave fingerprints on the mug.

The reviewer answers the following questions in the video:

How much does the Nomad Travel Mug cost?
Does the Nomad Travel Mug keep the coffee hot for a long time?
Does the Nomad Travel Mug leak?
Is the Nomad Travel Mug available in different

"The Best Travel Mug for 2022 - YouTube"
The Zojirushi SM-WA is recommended as the best travel mug for 2022 by the video author.
The author learned that Zojirushi released a new model, the SM-WA. The key difference is that they model looks sleeker than the older model and has a single piece stopper.
The older models had several pieces you had to take apart each time you wanted to clean it, making it harder to clean and easier to lose pieces.
The video author purchased the Zojirushi SM-WA48 for $31 and recommends it as a good size for most people.
It might be difficult to find the model in the US at that price, but you can purchase it from their official website for $55.
The model is very good at keeping the temperature and is suitable for holding coffee, tea, or cold water.
The model has a locking mechanism to prevent spills and leaks.
The model has a gasket that seals it tight to keep the temperature.
The gasket is one single piece on the SM-WA model, which makes it easier to clean and to avoid losing any parts.
The model looks a little bit more sleek compared to the earlier model, the SM-SA, from the author's memory, but there are not too many differences.
The author would not recommend upgrading if you have an older model, as the similarities are quite a few.
The model can keep ice from an iced americano for more than a single day.
The video author uses the model for iced americano but claims that it is suitable for keeping the temperature of any drink, hot or cold.
The video author does not recommend throwing the model in the dishwasher, but it can be hand washed.
The model has a piece that still comes off, which allows you to clean under it.
The video author believes that the Wirecutter's information is outdated and that this is the best version of the Zojirushi thermos they have found.
The video author lost their previous model, the SM-SC, in 2021 and decided to purchase the newer model SM-WA.
The SM-WA model costs $55 on the official Zojirushi website.
The video author advises anyone who does not have a thermos to purchase this model.
💭 Looking into
Factors to consider when choosing a travel mug
💭 Looking into
Top 5 travel mugs for commuters