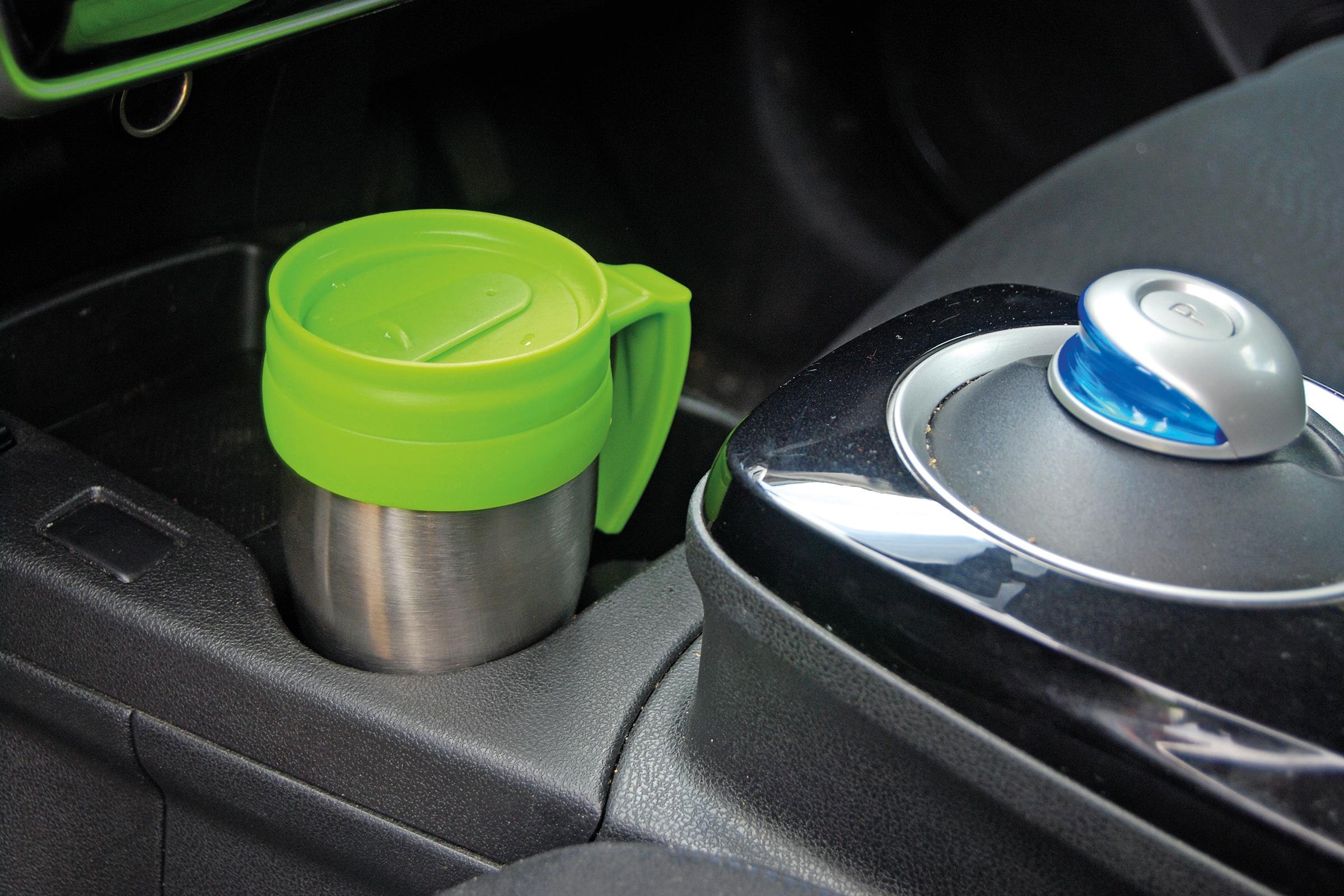 May 09, 2023
best travel mugs
I have gone through seven Reddit threads discussing various travel mugs and their features, pros, and cons. People have shared their personal experiences and preferences, which has led to multiple recommendations. Some brands and models have recurring issues, but overall, there seems to be a decent level of consensus on the top options. Based on the information gathered, I have summarized the key points and specific recommendations below.
---
Jump to research
Composed by
S. H.
Have an opinion? Send us proposed edits/additions and we may incorporate them into this article with credit.
---
---
Jump to top
Research

"No leak Coffee travel mug"
Thread title: "No leak Coffee travel mug"
Subreddit : r/BuyItForLife
The thread is two years old
A user is looking for a travel coffee mug that won't leak; they've tried many that all have flimsy lids.
Brands that users recommend for no-leak mugs:

Zojirushi
Stanley
Contigo
Bubba
Hydroflask
Klean Kanteen
Frank Green
Yeti
Thermos

Positive and negative experiences of users with recommended brands shared in the thread.
A user shared an Amazon link of a popular leakproof mug that has a lock on it to prevent leaks: https://www.amazon.ca/dp/B00HR0WZP4/ref=cm_sw_r_cp_apa_i_GSB6VDQ31SHAHSQFJT3W?psc=1
A user recommends using a large jar or 22oz beer bottle to prevent coffee from leaking.
Specific lids mentioned in the thread include:

A screw-in lid with twist seal by Contigo
Trigger style lid by Contigo
Snap seal lid by Contigo
Snap lock drinking hole lid by one brand on Amazon
Stanley Trigger action lid: Push-button style
Yeti Hotshot lid: Twist a quarter turn and remains open style
Frank Green lid: has a silicon ring that cannot be removed
Yeti lid: has 4 o rings that need removal otherwise gunk builds up after one coffee

A few users complained about cleaning the mugs since some of the components cannot be removed.
Users talked about the best features of each brand like being lightweight, easy to clean, retaining heat for a long time, and being cost-effective.
Users help other users to know where they can purchase replacement lids for their containers, brands, and Amazon links.
One user shared an email response from Zojirushi regarding the warranty on their vacuum-insulated mugs.
A few users recommend the type of travel mugs that were designed for babies, and a specific baby bottle warmer.
Some users recommend buying travel mugs from thrift stores.

"Travel coffee mug recommendation"
A Reddit user in r/BuyItForLife created a post a year and three months ago asking for coffee mug recommendations that can last for 10+ years, are spill-proof, and dishwasher-safe
10+ brands were recommended by users of the subreddit
Contigo travel mugs have vacuum-sealed models that seal well and can last for years when opted with lids that have the least possible mechanisms
Yeti, particularly its Rambler bottles, are recommended for leakproof feature and proven durability. Some users claim their replacements are in the process for a long time
Klean Kanteen's TKWide Insulated Bottle with Loop Cap is a good purchase, according to users
Some users find that the vacuum feature of Ozark Trail insulated cups tends to fail after years of use
A user highly recommends Emsa's dishwasher-safe mug that is absolutely spill-proof and comfortable to drink from
Simpli Modern travel mugs are easy to use, durable, dishwasher-safe, and can keep beverages hot for almost all day, according to users' reviews
Stanley Classic Trigger-Action Travel Mug is highly recommended for its dishwasher-safe feature, ability to keep hot beverages longer, and reliable non-leaky build. The updated version now has 2 pieces instead of 5
Hydroflask coffee mugs are recommended by some users, but they advised being particular with the lid type because some have experienced spill issues on some of the newer models
Nespresso travel mugs are claimed to be durable, keep coffee hot for a few hours, and are dishwasher-safe
A user recommended the Pakt travel mug, which is dishwasher-safe and spill-proof
The Bunjee 20 oz tumbler was also recommended by a user
Some brands mentioned in the thread with limited details are Ello and S'well.
Other details from the thread:
A user ordered a Klean Kanteen after being impressed with the reflect stainless water bottle
Users emphasize that the lids are the main components that get broken on Contigo travel mugs, but the customer service is responsive and helpful
One Contigo traveler mug has an opening lid from the bottom for easier cleaning
Aside from recommending Yeti Rambler bottles, some users also like Yeti Tumblers as they keep their beverages hot even after several hours

A user confirmed that an Ozark Trail travel mug is great for hot liquids, and recommends getting the flip top cover because it seals better

"Ceramic Travel Mug Reccomendations"
User is searching for a ceramic travel mug for coffee.
There is a Reddit thread discussing recommendations for ceramic travel mugs for coffee from 4 years ago.
Some users dislike the taste of coffee when using stainless or plastic mugs, and recommend using a ceramic mug instead.
One user recommends the Yeti style tumbler with a sliding lid; however, another user had issues with the taste.
Another user recommends the Ello Reese travel mug made with ceramic, which held up well, but is not for vigorous use.
Cortica travel mug is recommended; it is made of ceramic and is leak-resistant.
Another user recommends the glass Keep Cup, which is simple in construction, but requires delicate handling.
There is a discussion regarding the taste of coffee considering Stainless and Ceramic surface contact.
Starbucks also sells a double-walled ceramic travel mug, which is also recommended.
DCI Travel mug with porcelain interior is recommended; it is spill-proof, microwaveable, and fits all cupholders.
Bubba Hero Elite with Taste Guard has a rubberized outside, comes with two ceramic coated walls, and has a tight seal.
Snow Peak Titanium Mug is recommended (although not ceramic).
Users recommend avoiding the model with removable rubber grip because it is difficult to clean.
Cork Coffee Mug is not an efficient pick; it is not sealed and the product will leak.
Glass or ceramic travel mugs seem to have more significant reviews and do not change the taste of the coffee, unlike paper and stainless steel travel mugs.
One user experienced drinking lid malfunctions with their Keep Cup.
One user cycles through three Contigo stainless travel mugs with ceramic coating without complaint.
Users discussed the challenge of taste contamination when using steel or plastic mugs versus ceramic.
Kyocera makes a travel mug with a ceramic liner, but the lid is made of plastic.
The most successful option is a personal choice as there are various factors to consider such as ease of cleaning, spill-proof, microwavable, taste, and cost.

"Travel Mug Recommendations (?)"
Various travel mugs were reviewed, covering popular brands such as DrinkTanks, Zojirushi, KeepCup, Miir and Contigo.
Reviews were given by a Reddit user that included a comprehensive analysis of the pros and cons for each mug.
The DrinkTanks cup is a well-built and solid cup/tumbler style, which comes with two non-sealing lids for cold/hot drinks, and has a 4.3/5 rating.
The Zojirushi travel mug is a sleek and well-built option, with spill-proof features creating issues for the user when cleaning or putting in ice cubes. It's challenging to drink crushed ice drinks from it. The mug had a rating of 4.0/5.
The KeepCup Cork is a minimalist and smartly engineered travel mug with a sippy lid system that eliminates the common "nose plugs hole" issue. However, the glass can easily break, and the cup rating was 3.3/5.
The Miir tumbler is designed similarly to the DrinkTanks cup, but with a top-heavy lid that tips over in a cupholder. The lid is designed well, but the mug still suffers from the nose-block the hole issue. The rating was 3.9/5.
The Contigo mugs of various sizes and shapes received numerous reviews comments upon, but many of the models experienced design flaws, beginning well and then challenging to clean over time. The thermos body's threads on the inside are also frustrating, leaving the mug susceptible to leaks and spills. The average rating of different variations of the mug was 2.5/5.
A range of comments were given on the mugs, with some readers promoting their preference for the Yeti Rambler or the Hydro Flask 20 oz wide mouth travel coffee mug.
Suggestions were given for near single-action sure seal, though not all were suitable for the reviewer's needs.
One commenter states that the contigo mug is the only one that works for them because of the design enabling the immediate closure when users let go of the mug, preventing spillage. Though this design does not entirely work for the users, the mug had a rating of 1.9/5, with room for improvement.
Some users, however, have found that the Contigo mug they use requires them to let coffee cool sufficiently before pouring it in, or face the risk of burns.
Some reviews also note that the plastic taste

"Looking for recommendations for an insulated thermal mug"
The webpage is a Reddit thread from r/Coffee discussing recommended insulated thermal coffee mugs for travel.
A user posted asking for recommendations for a 12-14 oz thermal/insulated coffee mug with a handle and dishwasher-safe.
Multiple users suggest the Fellow Carter Everywhere Mug, and the Carter Move travel mug, which are 12 oz and 16 oz, respectively, and have ceramic lining.
Some users mention the inside of the ceramic liner can take on 'off' tastes and smells, with no apparent pattern apparent to fellow Carter mugs.
Users discuss issues with the Fellow Carter mug liner peeling or chipping away when using dishwasher cleaning.
The Yeti Rambler Tumbler 20 oz is also suggested as an excellent option for keeping coffee hot, with many users impressed by its durability, replaceable lid options, and its ability to keep coffee hot. The tumbler is not fully leak-proof, but its lid can be easily removed for cleaning.
Other brands mentioned include Hydro Flask, Contigo, and RTIC, with varying reviews.
Certain users suggest investing in Cafiza by Urex to clean the tumbler effectively at home.
Users mention wanting lids that are not loose during driving and that fit well into the car's cup holders.
Some users mention metallic taste when drinking from metal mugs in general.
Comparison of Yeti and RTIC finds that RTIC is half the price of Yeti for the same quality.
One user notes that he has the mug with the handle accessory, but the ceramic coating has peeled away from where the handle meets the mug's body.
The thread represents personal experiences and preferences, and although some brands have recurring issues, perceptions may vary from individual to individual.

"Best non-metal travel mug?"
OP wants recommendations for a non-metal travel mug to maintain coffee flavors without affecting them.
Discussion leans towards ceramic and glass lining travel mugs.
Bubba Hero travel mug with TasteGuard has a ceramic coating on the inside, keeps the original flavor, and hot for a decent amount of time.
Purist Collective is a metal mug with a silicone-dioxide finish on the inside, has a glass-like finish, and is very clean for drinking.
KeepCup does not isolate and will burn hands when filled with hot drinks, which can also cause the plastic lid to leak.
Glass travel mugs retain the flavor, but aroma and smell are helpful considerations when choosing a lid.
Closca bottles are all-glass, but caps are plastic, curbing the product's claim to have zero non-glass contact.
Ello 16 oz. ceramic and rubber travel mug is easy to clean with interchangeable and fun-colored lids and sleeves.
Rcup is highly recommended but no details provided.
Corkcicle is well-designed but not low maintenance, which makes it high-performance for its great design.
Huskee Cup is made of recycled coffee husks, comes in 6, 12, and 16 oz., and is great for pouring latte art with a 6 oz capacity.

"Ceramic or glass mugs for coffee? What do you prefer and why?"
Some people prefer glass mugs so that they can see their coffee.
Ceramic is favored for its texture, weight, and feel.
Durability is a concern for glass mugs as they can break easily.
NotNeutral Lino mug is recommended for its thermal properties.
Double-walled and stainless steel vacuum mugs are mentioned.
Some people find clear cups to be better for discovering subtle flavor notes.
Ceramic mugs are considered prettier than glass.
Blue Bottle uses glass mugs but they are not very hot.
Espresso is recommended to be served in shot glasses.
Cold brew is recommended to be served in wine glasses.
Heavy ceramic is considered to stay hotter for longer.
Some people like smooth surfaces on their mugs, but dislike when coatings wear off or smudges build up over time.
Starbucks cups/mugs are mentioned in multiple comments.
Porcelain is revealed to be a type of ceramic.
Different types of coffee and beverages may be better suited for different types of mugs.
💭 Looking into
Tips and advice on how to choose the best travel mug for a specific need
💭 Looking into
A list of top 3 travel mugs based on user reviews on Amazon