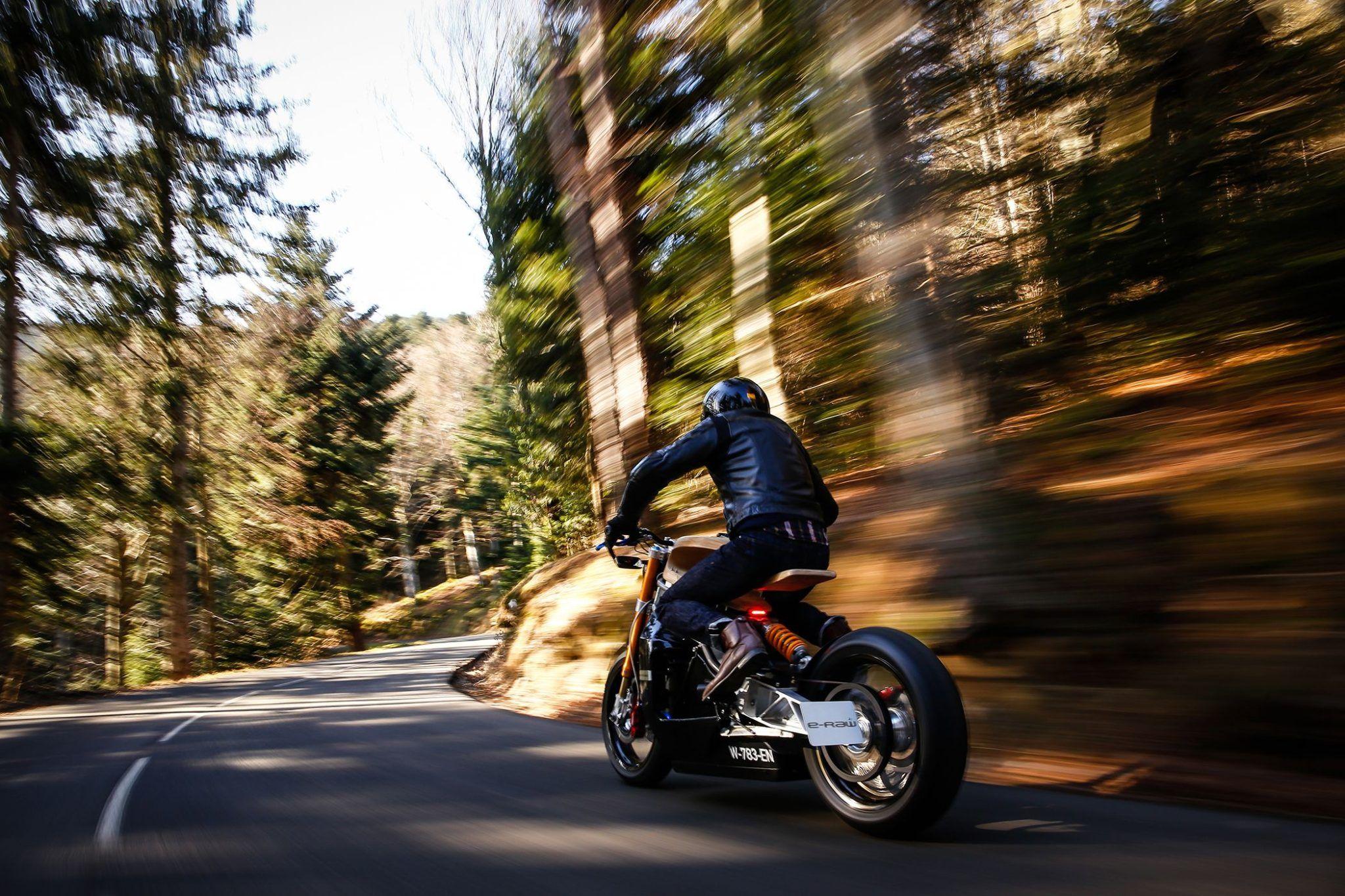 May 02, 2023
best value ebike
During my research, I examined various sources including Forbes, Bikexchange, BestBikeSelect, and discussions on Reddit. There appears to be a general consensus on some of the best value e-bikes in the market, with a few models frequently mentioned across different sources. The sources I consulted were directly related to the query and provided valuable information on the best value e-bikes available.
---
Jump to research
Composed by
A. S.
Have an opinion? Send us proposed edits/additions and we may incorporate them into this article with credit.
---
---
Jump to top
Research

"https://www.forbes.com/sites/forbes-personal-shopper/article/best-electric-bikes/"
-Relevant: true -Importance: 10
Notes:
Electric bikes are a versatile option for commuting, mountain biking, or off-road adventuring.
Ebikes either have a motor that can do all the driving or can supplement a rider's muscle power with pedal assist.
VanMoof S3 is listed as the best electric bike overall. It features an automatic electronic gear shifter, push-button turbo boost, and has a range of 37-93 miles.
Lectric XP 3.0 is listed as the Best Budget Electric Bike. It is powered by a 1000-watt rear hub motor with a 48-volt battery that can get you as much as 45 miles on a single charge. It has integrated lights, fenders, 3-inch fat tires, and hydraulic suspension.
Ride1Up 700 Series is listed as the Best Value Electric Bike. It is a full Class 3 ebike with a top speed of 28 mph and is powered by a beefy 750-watt motor and a 48-volt battery with a capacity that should deliver somewhere between 30-50 miles of range. It has an 8-speed Shimano trigger shifter that controls the Shimano Acera derailleur and hydraulic disc brakes.
Packa Genie is listed as the Best Cargo Electric Bike. It is built on a 750-watt motor and has a range of about 40 miles. It can be equipped with a single or dual battery, and you can expand the bike with modular racks and accessories for a variety of cargo-carrying needs.
Ride1Up Prodigy is listed as the Best City Commuter Electric Bike. It features upscale Shimano Alivio derailleur and 9-speed shifter, the super-grippy Tektro HD-M275 dual-piston hydraulic brakes with 180mm disc rotors, and a torque sensor to deliver power to the wheels, resulting in a sublime ride. It comes with integrated lights and a rear cargo rack.
Bluejay Sport is listed as the Best Hybrid Commuter Off-Road Electric Bike. It is a Class 3 bike with a top speed of 28 mph thanks to a beefy 500 watt Bafang electric motor. It delivers a full five levels of pedal assist, though it has no throttle for pedal-free propulsion, and a maximum range of 75 miles. It is designed to be cost-efficient, saves on maintenance costs, and includes extras (baskets and lights)

"Here are the best electric bikes you can buy at every price level in April 2022"
The webpage provides a comprehensive list of the best electric bikes for different price points in April 2022.
It offers affiliate links for every bike listed, which have been accepted with caution by some commenters.
The comments section includes suggestions, opinions and recommendations from various reddit users who discuss pros and cons of individual electric bikes based on their experiences.
Many of the conversations in the comments section revolve around the Ride1up 700 and the Priority Current, which were highly recommended by the author, but also generated a lot of discussion and debate among readers.
There is mention of a Costco site discount on a Priority Current bike.
Many posts discuss the Enviolo Stepless Shifting System, which is widely regarded as a game-changer for many new electric bikes.
Bike brands that are not included in the original list are mentioned in comments, such as Luna and Onyx.
The majority of commenters bring their personal experiences with different electric bikes to the conversation and provide a lot of detail on the features of those bikes.
There are a few requests from commenters for a separate list of sleeker, more stealthy e-bikes.
One commenter requested a bike with a mid-mount motor rather than a hub motor; others offered suggestions.
A commenter with paralysis in one leg asked for suggestions for a bike with a throttle capability.
A poster shared a link to a different bike brand, ENGWE ENGINE PRO Electric Bike, which was of interest.
The Electrek page is described as providing a helpful starting point for researching electric bikes, with a wealth of personal insight into the models from commenters who have used them.

"https://bestbikeselect.com/the-best-electric-bikes-under-1500-2023-cheap-and-practical/"
This webpage provides a list of the top 11 electric bikes under $1500, which are cheap but practical.
The list is arranged in order of price, from $509.99 to $1,249.97.
Each bike has a brief description that includes information on its price, gear, motor, and battery:

EBycco Electric 29in Ebike ($1,249.97): 3×7 gear, 500W 48V speed brushless motor, REMOVABLE WATERPROOF LONGLIFE BATTERY 48V 10Ah
YinZhiBoo Fat Tire Electric Bicycle 26″ 4.0 ($1,099): 3×7 gear, 48V 1000W brushless motor, 48V 13AH 624W detachable lithium battery
SEHOMY C1 Electric Bike ($849): 1×7 gear, 500W Powerful Bafun rear hub Motor, removable 346WH lithium-ion battery
Speedrid 350W Electric Bike 26″ ($709): 1×7 gear, Super powerful 350W brushless motor, 36V/15A lithium-ion battery
Heybike Race Max 27.5″ Electric Bike ($679.99): 1×7 gear, 500w brushless geared motor, detachable 48V,12.5Ah battery
Nakto 26 Electric Commuter Bike ($639.99): 1×6 gear, 350W rear hub brushless motor, 36V 10Ah Large capacity
Viribus 26″ Shimano 21 Speed E Bicycle ($599.99): 3×7 gear, 350W brushless rear hub motor, 48V 10.4Ah Lithium battery
EBKAROCY 14″ Foldable Adult Electric Bicycles ($599): M1,M2,M3 gear, 400W Rear-drive Motor, 48V 15Ah lithium battery
ANCHEER Electric Bike 26″ ($589.99): 3×7 gear, MXUS 350W Rated/500W Peak high-speed brushless motor, 374Wh /36V 10.4 Ah battery
Vivi Folding 26″ Ebike ($539.99): 3×7 gear, 350W high-speed motor, removable 374.4Wh Lithium

"https://bikexchange.com/best-electric-bikes-under-1500/"
The price range of the best electric bikes under $1,500 is highly competitive and has a good selection of high-value bikes.
Buyers can get a better range of features with a budget of $1,500 than with a budget of $1,000 or $2,000.
The electric bikes under $1,500 are categorized based on their features like motor type, brake types, and frame material.
VVolt Alpha electric bike is a Class 1 eBike with a 375Wh 350W battery that lasts up to 60 miles. It has hydraulic disc brakes, a single-speed drivetrain, a Gates CDN Belt Drive, and five levels of pedal assistance. The price of the bike is $1,399, and it comes with a rechargeable light and a three-year warranty.
Buzz Cerana electric bike comes with a mid-drive motor, 24" wheels, and step-through frames. It has an integrated front basket for commuting and is priced at $1,499.
Lectric XP 3.0 is a foldable e-bike that weighs 64 lbs and has a 500Wh battery with a 500W rear hub motor. It has a range of 45 miles, mechanical disc brakes, and 7-speed drivetrain. It comes with 3" fat tires and a backlit LCD easy read display. The price of the bike is $1,099.
Ride1UP Core-5 electric bike is the best bike under $1,500. The bike has a weight of 49 lbs and a 48V 10.4Ah (500Wh) 500W battery. Used as a Class 3 eBike and has a top speed of 28mph, it offers a range of 20-40 miles with a torque of 60Nm. The bike has Shimano 7-speed shifters, Tektro mechanical disc brakes, and 27.5" x 2.2 Kenda tires.
Juiced Bikes RipRacer is priced at $1,299, has a weight of 66 lbs, and comes with a 52V lithium-ion battery and a 750W geared hub motor. It has hydraulic disc brakes, 20x4" all-terrain tires, and a single-speed drivetrain.
Aventon Pace 350 electric bike weighs 49lbs and has a 417Wh 350W Hub motor that can provide up to 40 miles of cruising energy throughout the day.

"Recommend an e-bike under $1500?"
User is looking for an e-bike under $1500 that is foldable, commuter-friendly, and could be taken on the subway.
Some of the commenters recommend the Ride 1 Up ebike for $1k.
Another user suggests the lectric bikes fold but they can be heavy, around 65lbs, and can be a pain to carry around.
An EUC is proposed as a good alternative if the user prioritizes having the smallest package, long-range, and storage convenience, and is willing to deal with the initially steep learning curve.
Some commenters regard folding bikes as a pain and share their DIY experiences.
Luna Eclipse is suggested as the best value option, offering a full suspension, a 1000w rear hub motor, good battery cells, and a throttle.
Another comment mentioned that Luna is a performance-first company with good developments in bafang's controller tech, adding that it has been great on their end in terms of customer support.
Other brands like rads and lectric are not recommended due to their return policy or quality issues.
One commenter raised concerns about the quality and the locking mechanism of Luna Eclipse's frame and suggested waiting for reviews before buying.
A Reddit user included a link to a DIY Coastcycles Buzzraw X build using one of Luna's bbshd kits.
💭 Looking into
How to decide which type of e-bike to buy
💭 Looking into
Top 5 e-bikes under $1500 with lasting battery