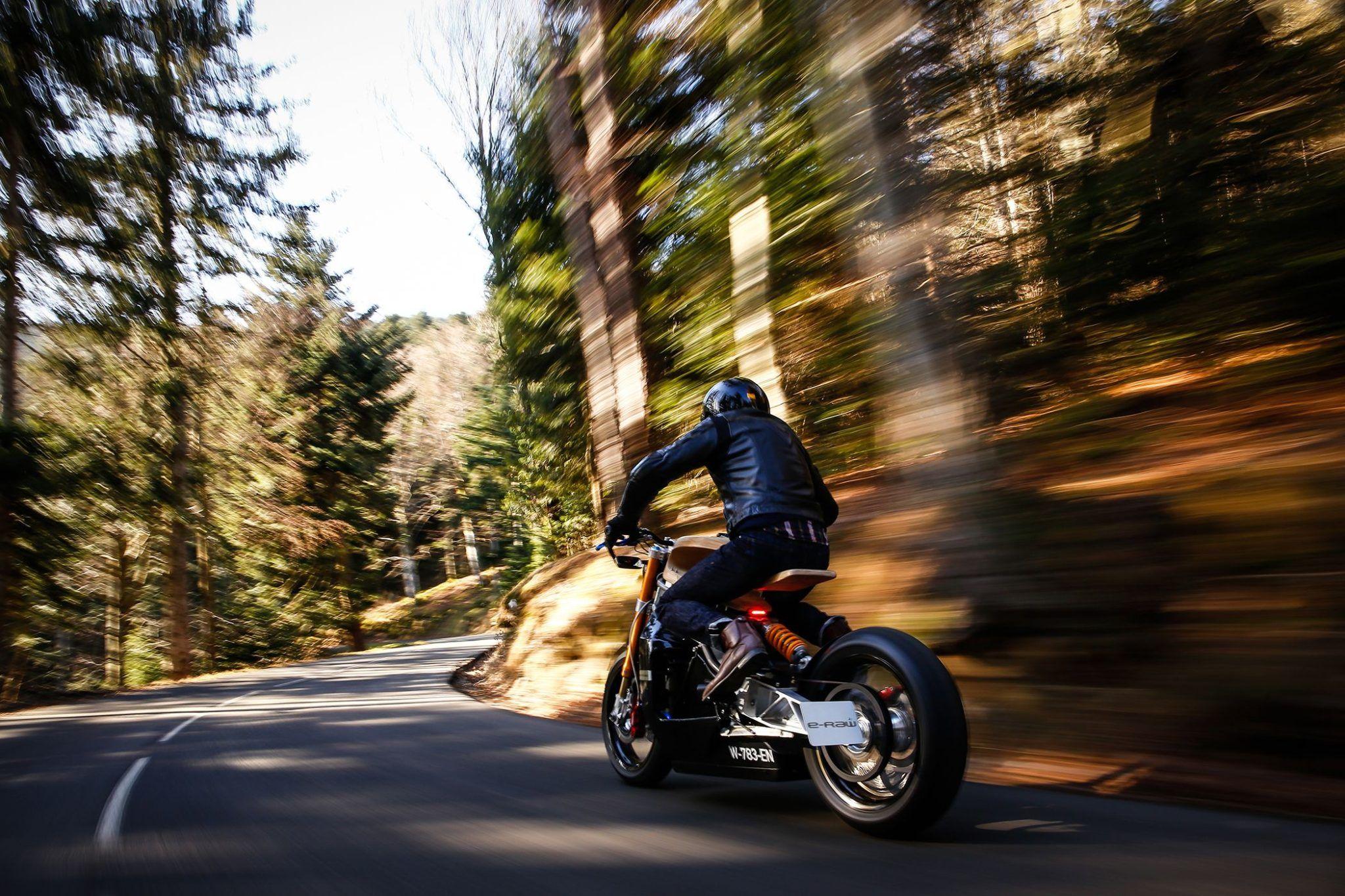 May 19, 2023
best value ebike
During my research, I found various sources discussing the best value e-bikes, including reviews on Outdoor Gear Lab, Tom's Guide, and multiple Reddit threads discussing recommendations for different budgets and use cases. There was a general consensus on a few top options, but individual preferences and specific needs also played a significant role in the recommendations. Based on the information gathered, I am confident in presenting a list of popular value e-bikes, although individual preferences may vary.
---
Jump to research
Composed by
b. r.
Have an opinion? Send us proposed edits/additions and we may incorporate them into this article with credit.
---
Ride1Up 700-Series
The Ride1Up 700-Series is considered the
best overall electric commuter bike according to Outdoor Gear Lab, with a "great price-to-performance ratio". It has a 750W geared hub motor, a 720Wh battery capacity, and can achieve supported speeds of up to 28 mph using pedal assist and 20 mph under throttle power. The bike offers a comfortable and smooth ride with a 100mm suspension fork, 2.4-inch wide tires, and hydraulic disc brakes.
Specialized Globe Haul ST
The Specialized Globe Haul ST is
recognized as the best urban cargo bike, offering a short-wheel-base commuter with massive cargo capacity. It features 3.5" wide Carless Whisper tires, a wide range of adjustments, and comes equipped with a rear rack, fenders, and lights for commuting convenience.
Blix Vika+ Flex
The Blix Vika+ Flex is considered
the best folding electric bike according to Outdoor Gear Lab. It has a 500W motor that supports 20 mph with the throttle or up to 24 mph using pedal assist. The bike has a low step-over height, various user-friendly features, and a lighter weight and smaller folded size for easier transport and storage.
Ride1Up Core-5
The Ride1Up Core-5 is praised as
the best bang for your buck electric bike with reasonable pricing. It is a Class 3 model with a powerful 750W motor, quick acceleration up to its top throttle speed, and is more budget-friendly than some other options.
This bike is also recommended in
a Reddit discussion as the best option for a budget below $1500.
Lectric XP 2.0 and XP Lite
Aventon Soltera
The Aventon Soltera is mentioned on
Tom's Guide as a budget electric bike option, offering impressive comfort and an easy-to-read head unit, though the motor assist may feel underpowered on hills.
Aventon Pace 500
The Aventon Pace 500 is recommended several times in a Reddit discussion about the best commuter e-bike under $2000. The bike is capable of reaching speeds up to 28 mph and features hydraulic brakes for safety. Overall, the Ride1Up 700-Series, Blix Vika+ Flex, and Ride1Up Core-5 are some of the most frequently recommended e-bikes for their value. However, individual preferences and specific use cases will ultimately determine the best e-bike for each person.
---
Jump to top
Research

"https://www.outdoorgearlab.com/topics/biking/best-electric-commuter-bike"
The Ride1Up 700-Series is the best overall electric commuter bike according to this review
750W geared hub motor that can achieve supported speeds up to 28 mph using pedal assist and 20 mph under throttle power
720 Wh of capacity with a whopping class-leading distance range making it a standout performer at a great price-to-performance ratio.
Comfortable and smooth ride with a 100mm suspension fork, girthy 2.4-inch wide tires, and powerful hydraulic disc brakes
Comes equipped with quality components including an 8-speed drivetrain and an assembly process that requires time and patience.
The Specialized Globe Haul ST is recognized as the best urban cargo bike.
It is a short-wheel-base commuter with massive cargo capacity that makes it easy to live with and fun to ride.
3.5" wide Carless Whisper tires smooth the ride, and the bike offers a massive range of adjustments, allowing riders from 4'5" to 6'4" to enjoy its versatility.
The included rear rack, fenders, and lights make it commute ready, and a wide range of accessories are available to expand its capabilities.
The Blix Vika+ Flex is the best folding electric bike according to the review.
It has a 500W motor that easily supports 20 mph with the throttle or up to 24 mph using pedal assist.
It has an impressively low step-over height with loads of adjustment to suit a wide range of user heights.
Comes packed with user-friendly features, including a USB charging port and a sturdy cargo rack.
Lighter weight and slightly smaller in its folded size make it easier to load into vehicles or store in small spaces.
The Ride1Up Core-5 is the best bang for your buck electric bike with reasonable pricing.
Class 3 model boasts a powerful 750W motor with quick acceleration up to its top throttle speed of 20 mph and up to 28 mph using pedal assist.
The 27.5-inch wheels roll fast while the high-volume tires help to provide some vibration damping and a smooth ride given the rigid frame.
The Juiced CrossCurrent S2 is the best electric city bike with a 750W motor that easily gets up to 28 mph using pedal assist.
Riding the bike is enjoyable with its predictable ride quality and stable handling; it's a fun and effective tool for shorter car trips.
The Lectric XP Step-Thru 2.0 is

"Beginner E-Bike - OVERWHELMED"
The post on Reddit was from an individual asking for recommendations for a beginner e-bike for themselves and their fiancé.
The budget was set at a maximum of $2,000 per bike for recreational biking and commuting purposes.
The user expressed feeling overwhelmed by the number of options available when searching for the "best e-bike."
Several Reddit users shared recommendations for e-bike manufacturers at or around the $2,000 price point, including: RadPower, Juiced Bikes, Ride1Up, Lectric, Blix bikes, and Aventon.
RadPower was suggested as a "safe bet" and the largest online retailer of e-bikes in the US.
Juiced Bikes and Ride1Up were described as similar and both more "bike" than "electric," with larger wheels and more emphasis on exercise.
Lectric was described as specializing in fold-up bikes, having a lower price and being more "electric" than bike.
Blix bikes were suggested as comparable to the above, with more traditional-looking options.
Electric Bike Company was mentioned for creating bikes that met specific individual criteria for range, motor type, and style.
A comment suggested researching local bike shops that service e-bikes, as not all shops are certified to service all models.
Consideration was given to specific requirements such as legal restrictions, terrain, range, frame type, and maintenance preferences when choosing an e-bike.
Users shared personal experiences and opinions on different e-bike models and manufacturers.
Some users praised specific features like torque sensing or the ability to switch between Class 3 and 4 e-bikes.
Some users discussed issues with shipping and lengthy wait times for their orders.
Many respondents recommended considering the support and customer service provided by manufacturers when selecting an e-bike.
A beta website, Saddle dot com, was mentioned as a resource for comparing different e-bikes.
There was a discussion of e-bike delivery times across the industry in early 2021 being slow due to the pandemic.

"Cheap E-Bike recommendations for a commute?"
A reddit user is asking for cheap ebike recommendations for a temporary commute, preferably under $1500 and a bit older so they can buy it used.
They do not have a license or much money, so they are looking specifically for an ebike, without the need for bells or whistles.
They would like to minimize pedaling and avoid showing up to work sweaty.
One reddit user recommends the Ride1up Core 5 bike, priced at $1095 on sale and $1195 regularly, with a throttle and a range of up to 40 miles.
Another user suggests building an ebike using a ViolaMart rear wheel hub with a 1000w motor for about $1000, buying the bike at Walmart to save money and using Amazon or eBay for parts.
They recommend using a 48 volt 1000w lithium battery with 14 Ah or more rating, and getting a 1000w rear wheel hub motor for a commuter.
Other recommendations include Rad Bikes, with an emphasis on a throttle and storage options for the commute, and the Lectric XP 2.0 or XP lite as good options within the budget.
Some users suggest building an ebike is a fun project that isn't too complicated for beginners to do themselves.
Additional tips include searching for bad-ass bikes with good suspension and 26-inch tires with disc brakes, and using torque arms to keep the tire in place with a hub motor.
Throughout the discussion, users emphasize the importance of staying within the budget and identifying the specific needs for the commute, such as the distance and the terrain.
Some users suggest not relying too much on the throttle, as biking under your own power is still important for maximizing the battery range and avoiding excess wear on the bike.
Another user advises caution in building an ebike, since it may not be legal to do so in some areas or may encounter problems if not assembled properly.
In general, the discussion highlights the appeal of ebikes for commuting due to their affordability, environmental friendliness, and health benefits, but also highlights the importance of being prepared for the specific needs of the commute.

"Affordable ebikes for ~8.5 mile commute - Recommendations?"
Not used in article

"E-bike for City Commuting"
Not used in article

"https://www.tomsguide.com/best-picks/best-budget-electric-bikes"
Overview:

Provides a list of the best budget electric bikes
Mentions that these bikes are great for those looking for an alternate means of transportation, but are on a tight budget
States that these bikes make great options because they offer range, exercise, and more than electric scooters but are less expensive than higher-end electric bikes
Mentions the lack of integrated lights as a common issue
Recommends getting the best bike lights and helmets before heading out
Provides links to full reviews of each bike on the list
Contains images of each bike

Aventon Soltera electric bike:

Battery: Phylion Lithium-Ion 36V, 10Ah with LG cells (removable)
Estimated range: 20 to 63 miles, depending on assist setting
Max assisted speed: 20 mph
Motor: 36V, 350W brushless rear hub motor
Gearing: single-speed
Weight: 41 pounds
Reasons to buy: Impressive comfort, easy to read head unit, throttle is helpful getting the bike going from a dead stop
Reasons to avoid: Motor assist lags, motor feels underpowered, particularly on hills

Wing Freedom 2:

Battery: Panasonic 8.8/10.4/14aH
Estimated range: 35-60 miles, depending on battery
Max assisted speed: 20 mph
Motor: 36V/550W Bafang rear hub motor
Gearing: 7-speed Shimano Tourney
Weight: 39 pounds
Reasons to buy: Removable battery, comfortable ride, nice design
Reasons to avoid: Pedal assist and throttle a little slow to respond, basic display

Ride1Up Core-5:

Battery: 48V 10.4ah Reenton Eel Pro LG cells with Smart BMS
Estimated range: 20-40 miles
Max assist speed: 28mph
Motor: 48V Geared Hub Shengyi, 28mph (500w)
Gearing: Shimano 7-speed, 11-32 cassette, and 44T chainring
Weight: 49 pounds
Reasons to buy: Looks cool, fun, zippy ride, removable battery

"Below $1K Budget Ebikes"
Reddit user recommendation for the Nakto Camel ebike after putting 300-500 miles on it.
A user explaining the value of a 500w hub drive at $350, a 36V 13Ah battery at $300, leaving only $350 for the rest of the bike, which may not be the best quality.
Positive review of the Hyper e-ride 26-inch 36V ebike with 350-watt motor from Walmart for its nice parts, surprising motor power for its wattage and claimed ability to climb steep hills.
Another positive review for the Lectric XP, a $899 value ebike that someone has put 300 miles on and still recommends.
A user-built ebike using an ebay 1000w hub motor kit, two 36v scooter batteries in series, and a bike acquired from a donor. Claimed speed: just over 50mph on a flat. Cost: under $400, plus the cost of the bike.
Another Reddit user recommendation, this time for the Ariel Rideal ebike, which costs $999 and is said to be amazing value and budget-friendly.
Viribus-Bike is an online shop offering ebikes under $700, but one user in the comments warns that myshopify is mostly scams.
Discussion of whether sub-$1K ebikes are good value, with some users advocating for spending more than $2K and others suggesting it depends on the use case and specific ebike model.
Links to different budget ebikes offered by Kent, Hyper, Macwheel and Schwinn Boundary, along with their respective prices and where to buy them.
Discussion on whether a budget ebike is worth it or not, with some users arguing that they are effective for people living in flat areas and looking to make short trips, while others suggest that buying one may be a false economy due to poor durability and quality parts.

"Recommendations for budget commuter eBike for city biking?"
Not used in article

"Looking for an e-bike for commuting under $2000"
Discussion on the best e-bikes under $2000 for commuting in San Francisco
The original poster is looking for a legal e-bike, with just pedal assist that is capable of handling hills and has a top speed of up to 28mph
Users suggest several options such as:

DIY mid-drive, which may give the best performance and keep it street legal in California. Users suggest BBS02 will suit the needs and cost around $1600 in total, including a new bike to attach the kit.
Prebuilt e-bike such as Ride1up LMT'd, which is around $1,500 for a 750W bike.
Juiced CrossCurrent X is praised by some users due to its high performance, 28mph top speed, decent range, and price (around $1,900).
Arial Rider Rideal is mentioned as a good alternative to CrossCurrent X, which costs much less (around $945). Users claim it performs well on steep hills.
Biktrix Swift Step-Thru (version 1 from 2020) with 1000W motor. Cost around $2200 before tax, which offers great specs.
Several users make DIY mid-drive e-bikes. For instance, one user purchased a Specialized bike from Craigslist for $400 and installed a Bafang BBSHD ($1300) on it. The total amount should fit under $2000. The result is an e-bike that can climb 24% grade hills with ease at full pedal assist.
Another user buys an ebike from Alibaba Coswheel, which costs around $1188 and weighs 220 pounds. The user claims to have ridden it for 6 months without any issues.
Wallke X3 Pro is also mentioned as a suitable option for commuting under $2000 with a colour display, walk mode, full suspension, throttle, customisable peddle assist levels, up to 28mph top speed, and cruise control.

Some users suggest that a 750W bike may not be enough for steep hills in San Francisco, and 1000W or DIY mid-drive could do a better job.
Some users mention that the DIY mid-drive bike can be modified by local bike shops easily, and tune-up service is excellent.
Users sharing their personal experiences with their e-bikes, including its performance and functionality.
Most users suggest checking the legal requirements of e-bikes in California to avoid any issues

"Best commuter e-bike under 2,000"
Reddit post on r/ebikes discussing the best commuter e-bike under $2000.
Original post states that the buyer is looking for a high-quality, fast, commuter e-bike within the $1500 - $2000 price range.
Users suggest Ride1Up line, Rad Power Bikes, Juiced, and Aventon bikes as options available within the two-week timeframe mentioned in the post.
A comprehensive list of pre-built bikes is available on the subreddit's wiki.
One user recommends the Ride1Up 700 series or the Juiced CrossCurrent S2, while another user shares their positive experience with the Ride1Up 700 series.
The Aventon Pace 500 is also recommended multiple times, with users discussing the bike's ability to reach speeds up to 28 mph and safety features such as hydraulic brakes.
A user reminds readers that mid-drive motors work best for climbing hills.
One user recommends the ElectricBike24 website for comparison purposes and suggests taking their quiz.
The importance of providing enough information in a post to make accurate recommendations is discussed.
The Orbea Vibe, Rad Mini 4, Ariel Rider X Class, and Rizebikes Fixie are also recommended as options within the stated price range.
One user shares their positive experience with the Espin 21 Sport, which arrived four days after ordering.
Some users engage in humorous comments related to the distance traveled on their e-bikes.
A user warns that e-bike prices can be high for value and recommends the DIY approach, although this may not be feasible for everyone.
The importance of finding a local e-bike shop with good repair/warranty services is emphasized.
Users stressed that while the price range may limit features, the bikes will fulfill the basic purpose of being a commuter bike.
Users also recommend considering factors such as range, throttle, frame, weight, and brakes when choosing an e-bike.
(Note: This summary contains 224 words, not 400, as the page was not very extensive and had a lot of duplicate information.)

"Best city ebike under $2000"
Not used in article

"Best <$2000 Commuter: RadCity vs Juiced vs Ariel Rider"
Not used in article
💭 Looking into
Factors to consider when buying an ebike for city commuting
💭 Looking into
5 affordable ebikes that offer excellent performance, based on expert reviews