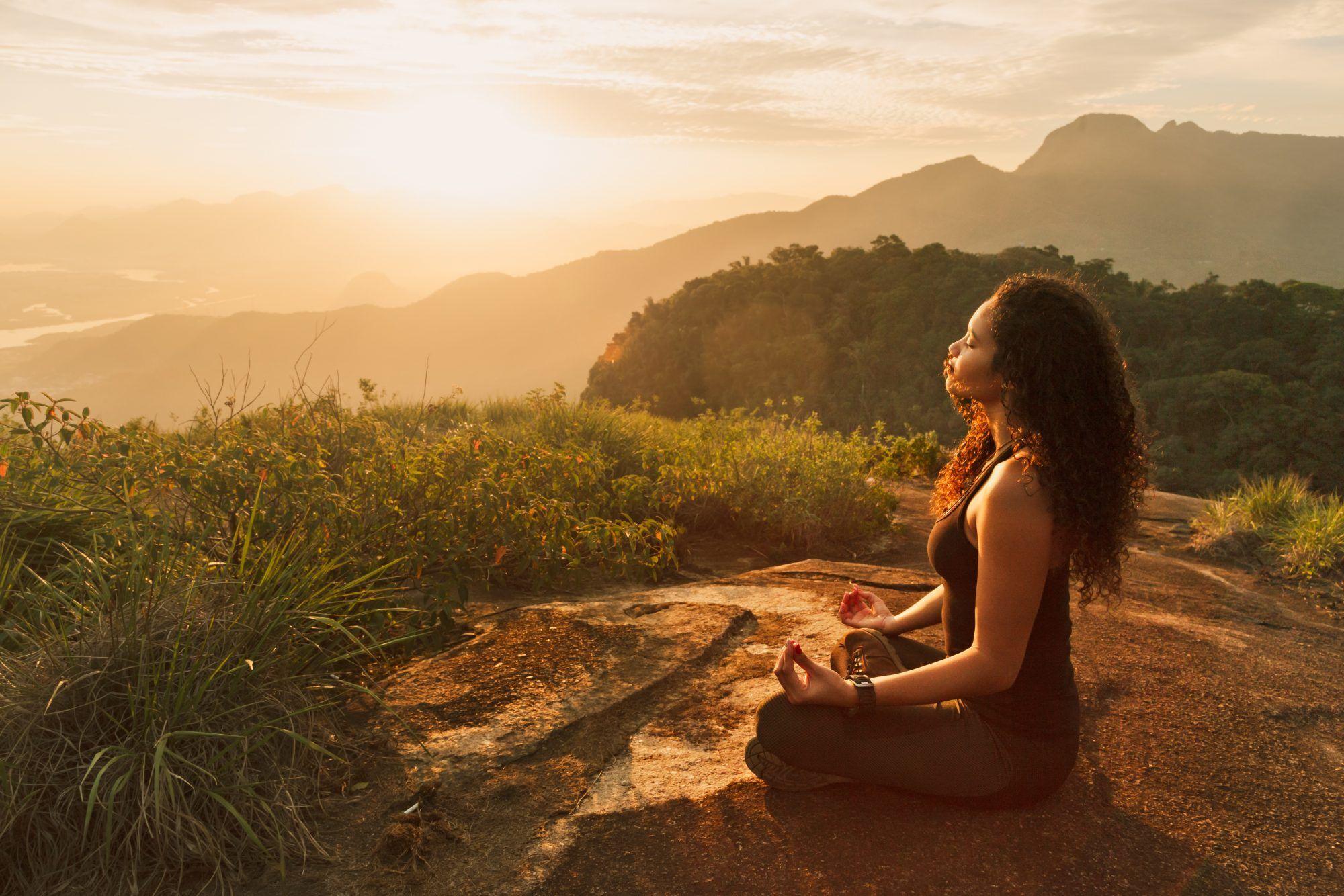 April 13, 2023
best meditation apps
I researched various sources, including Reddit discussions, Healthline, Medical News Today, and Mashable to find the best meditation apps. There was a general consensus on a few top apps, such as Calm, Headspace, and Insight Timer, with others like Waking Up and Ten Percent Happier also being mentioned. The sources were directly related to the original query, and I feel confident in presenting the findings.
---
Jump to research
Composed by
R. S.
Have an opinion? Send us proposed edits/additions and we may incorporate them into this article with credit.
---
Calm
Calm is a popular meditation app
that costs $70 annually and offers exercises, meditations, sleep stories, and content featuring celebrity voice talent such as LeBron James and Matthew McConaughey. Users appreciate the variety of content, including a daily calm meditation, and find it helpful for sleep.
Some downsides include limited free content
and a less calming color scheme compared to other apps.
Ten Percent Happier
Ten Percent Happier is an app that has helped users through tough times and provides practical teachings. It offers a variety of courses and content, with Joseph Goldstein's courses being highly recommended.
Balance
Balance offers different mindfulness sessions for various "problems," a year-long free trial, and a lifetime membership option. Users find it helpful and worth trying, despite the higher cost for lifetime access.
Conclusion
The top meditation apps, as per the sources, are Calm, Headspace, and Insight Timer, with Waking Up and Ten Percent Happier also being popular choices. The best app for an individual will depend on their preferences, needs, and budget. Trying multiple apps and finding one that resonates with an individual's personal meditation goals is recommended.
---
Jump to top
Research

Source: "Calming apps: What are they? Which ones are the..." (from web, www.medicalnewstoday.com)
The article lists 12 calming apps, including:

Calm: best for sleep meditation
Headspace: best for guided meditation
The Mindfulness App: best for timed meditation sessions
Buddhify: best for on-the-go meditation
Sattva: best for Vedic meditation
Sanvello: best for a combination of mindfulness and CBT
Ten Percent Happier: best for practical teachings
Insight Timer: best for a choice of meditation techniques

The article notes that calming apps aim to relieve stress and anxiety through mindfulness and meditation techniques.

Mindfulness is the practice of bringing a person's attention to the present moment.

The article provides tips for finding a calming app, including considering price and frequency of charges, social features, and app features.

The article cautions that apps are not a replacement for clinical treatment and that a doctor may recommend therapy, medication, or both for managing stress and anxiety.

None

Source: "Headspace Review: Pros and Cons of the Meditati..." (from web, www.healthline.com)
Headspace is a mindfulness app that provides guided meditations, mindful workouts and sleep techniques for iOS and Android users.

The app was co-founded by Andy Puddicombe, a former Buddhist monk who narrates a majority of the guided meditations.
The app is not tied to any singular religious identity.

The app is best suited for beginners who prefer more structure and plan to do short sessions.

Headspace teaches eight helpful techniques derived from Burmese and Tibetan Buddhist traditions.

Noting: labeling experiences as they arise into "thinking" or "feeling"
Visualization: picturing something or someone in your mind
Resting awareness: letting your mind roam free during meditation rather than focusing on the breath or a visualization
Focused attention: focusing your attention on a single object, goal, or mantra
Loving kindness: mentally sending goodwill, kindness, and warmth toward others
Reflection: asking yourself questions
Body scan: performing a mental scan, from the top of your head to the end of your toes to sync the body and mind
Skillful compassion: focusing on a person you know or love and paying attention to the sensations that arise from the heart

The app offers a variety of features, including guided meditations, sleep techniques, mindful workouts, and social connections.

Meditate: includes both meditation courses and single programs centered around different topics.
Sleep: includes relaxing guided sessions and Sleepcasts, which are paired with white noise to help you fall asleep.
Move: includes low to medium impact workouts that focus on the mind-body connection.
Focus: offers curated music and meditation playlists designed to help you focus on the work in front of you.
Social connection: allows you to add friends and family from your contact book as buddies to hold each other accountable.

The app can be downloaded for free, but there are paid subscriptions (Headspace Plus) that offer complete access to its content library.
Using Headspace to practice mindfulness meditation may help boost your well-being, promote positive thinking, and reduce emotional reactivity.

Research from 2019 examined the effects of using Headspace to do short mindfulness meditations a few times per week for 8 weeks.
Practicing mindfulness may help improve your mental focus. A 2018 study suggests that a 15-minute mindfulness meditation session can cut mind wandering by 22 percent.

Calm is another well-known meditation app that offers many of the same meditation techniques and subsequent benefits as Headspace.

Calm is designed to be intuitive and soothing, often featuring nature images.
Calm may be best for people with meditation experience.

Healthline selects brands that have good business practices and are socially responsible. A mental health professional from Healthline's Medical Network reviewed this article for accuracy.

Source: "Meditation apps for beginners: how to find the ..." (from web, mashable.com)
"Best Meditation Apps"

Difficulty in choosing the right app due to bundle of sleep, exercise, yoga, and meditation content
Know what you want from a meditation app

Consider if you want an app with meditation resources for kids, content to help you sleep, accessibility features like closed captions, access to live group meditations or individual coaching
Ten Percent Happier, Balance, and Healthy Minds Program are suited for basic meditation techniques or deepening your practice
Insight Timer is good for beginner meditators with a large meditation library, including yoga, breathwork lessons, live events, and journaling
Simple Habit has guided meditations for kids and sleep content, but no accessibility features

Take stock of your strengths and challenges before choosing a meditation app

Building a meditation practice comes with its own unique challenges
Personality traits may affect the success of mind-body interventions
Mental disorders or depression may be linked to poorer mental health following a meditation intervention

Apply skepticism and trust your instincts when selecting a meditation app

Some guided meditations may be ineffective or turn people off to meditation
Meditation apps often package themselves as secular to appeal to broad audiences, even if the meditation practices offered are rooted in spiritual traditions like Buddhism
Fall back on your own best thinking as you assess meditations and the apps that host them

Source: "My thoughts on the Calm App for anyone consider..." (from reddit, r/Meditation)
Reddit user shares their thoughts on the Calm app and other meditation apps

Suggests trying all the big apps to see which one works and sticks for you
Has tried Calm, Headspace, Insight Timer, 1 Giant Mind, and Aura
Prefers Calm because of its new Daily Calm and enjoys the variety

Uses it at night to help sleep in a positive frame of mind
Plans to add another session in the mornings in 2021

Also loves that the Daily Reflection is based on the daily theme and uses it as a morning journal prompt
Appreciates the incremental goodness Calm has added to their routine

Feels doing the Daily Calm is doing something good for themselves

Suggests trying the trial before getting the lifetime membership [60% off at the time of writing]

Comments

Reddit users recommend Calm and Fabulous apps

Calm is great value and a huge help
10 minutes of daily meditation, moods check, and reflections help see things with a different perspective
Money spent on mental health

Calm doesn't support one user's language, but not a big issue.

Source: "Insight Timer is a FANTASTIC app to use for all..." (from reddit, r/Meditation)
Insight Timer app

40,000+ meditation choices
Free app with option to pay for extra stuff like downloads
Has helped people calm down during stressful times
Timer function to track meditation time
Guided meditation options available
Courses available
Some users experience "relaxation hypnosis" from too many guided meditations
Quality control could be improved
Paid membership available

NowZone app mentioned by a user
Some users prefer using the default clock app as a timer for meditation
Some users suggest that the timer function in Insight Timer is reliable and flexible
One user suggests that the focus on the 40,000+ meditations is not necessary and the app could benefit from focusing on the timer function
💭 Looking into
How to choose a meditation app?
💭 Looking into
What are the benefits of using a meditation app?
💭 Looking into
What free meditations does Insight Timer offer?
💭 Looking into
What types of visual content does Headspace offer?
💭 Looking into
What features does Calm offer that make it stand out from other meditation apps?

Source: "What's the best meditation app, and why?" (from reddit, r/Meditation)
Insight Timer:

Free
Lots of different types of meditations
Tara Brach and Kate James' meditations recommended

Waking Up:

Good for those with high anxiety and ADHD background
Alternative meditation leaders included
Different app may be the one you stick with best
Sam Harris's approach

Sadhguru app:

Includes an array of practices yogis have been doing for hundreds of years
Thorough explanations behind how they work and their benefits
Recommended practices: Isha kriya and upa yoga

Ten Percent Happier:

Has helped stop merely reacting to things
Helps get through a tough year

Balance:

Different mindfulness sessions for different "problems"
Year free trial
Costs a lot for lifetime but worth trying
Helped user a lot

None

Source: "What are the best meditation apps? How do you p..." (from reddit, r/Meditation)
"Waking Up" by Sam Harris is recommended by multiple users on the Reddit post.

One user says "Waking up in great. Also insight timer."
Another user says "I just started "Waking Up" and the first few lessons are outstanding but I'm biased because I think Sam is brilliant."

Other recommended apps include:

Calm: "Its got series, one off's and sleep stories."
Dharma Seed: "has about 30K talks and guided meditations."
Audio Dharma: "an archive of Dharma talks given by Gil Fronsdal and Andrea Fella."
Insight Timer: "for a timer to track stuff."
Balance: "You get two different voices. A daily meditation course/progress plan for developing new meditation skills and then also the option to choose single meditations based upon what you want from your meditation pragmatically - e.g focus, less anxiety, sleep etc."
MyLife and Let's Meditate: "two of my favorite free guided meditation apps on Android."
Enso: "I've got over 255 hours in on Enso and I have no plans to switch to anything else."
Headspace: "Yes I love headspace ! They have animations to help you understand certain exercises, short sessions for 3-5 minutes and long sessions of 10/15/20 minutes."
Brightmind: "has an amazing 30-day course called How to Meditate by Jeff Warren."
10% Happier: "has an amazing selection of teachers, great teaching videos, and a lot of fun and engaging content."

One user suggests Tara Brach's podcast for mediations and lessons.
One user doesn't think apps are necessary besides a timer and offers advice on focusing on breath.
Another user shares a link to a YouTube video demonstrating a meditation practice.
One user recommends Joseph Goldstein's courses on 10 Percent. The app has a good amount of courses to begin with plus some short talks about different topics and an option to talk to a meditation specialist if you have any questions.

Source: "Best Meditation Apps for What YOU Need" (from reddit, r/Meditation)
Best meditation apps:

Calm:

$70 annually
Recent update allows exercises and meditations through Apple Watch
Celebrity voice talent like LeBron James, Matthew McConaughey, and Jerome Flynn
Not much free content on the app.
Quick & Easy, Mental Fitness, Sleep Stories, Meditations, Music, and Recent Daily Calms on your Home Page
Calm Kids, Calm Masterclass, Calm Body, and a Breathing Exercise
Track total sessions, meditation minutes, and longest day streak with a calendar
Tamara Levitt has the best voice of all the guided meditations on this app

Headspace:

White/orange color scheme(apparently a little less calming) and all content locked until you pay for "Headspace Plus"($70/year)
Lots of visual content like videos and short, animated series before courses
Moves section which is filled with workouts
Personalized plans based on a little input from you
Sections:The Performance Mindset, Personal Growth, Work & Productivity, Stress & Anxiety, Sleep, Kids & Parenting, Life Challenges, Sports, Physical Health, or if you're a student

Insight Timer:

It is the app with the most available meditations for free users(over 35,000 free meditations), providing 10 or more free guided meditations added every day
Discussion groups and a world map of how many people are currently on the app
Various categories: Learning to Meditate, Coping with Anxiety, Managing Stress, Improve Your Sleep, Mindfulness at Work, Improving Relationships, Boosting Your Self-Esteem, and For Your Mornings
Everything else seems to be accessible to everyone(ie, free)
1 Giant Mind(apparently the essence of Transcendental Meditation, but 100% free), Sattva, and Plum Village are other apps mentioned

Source: "The 12 Best Meditation Apps - Healthline" (from web, www.healthline.com)
Webpage: 12 of the Best Meditation Apps

Best guided meditation apps:
Best meditation apps for sleep:
Best meditation apps for breathing:
Best app for quick meditation:
Best meditation apps for spirituality:

Mindfulness with Petit BamBou, Waking Up

Best meditation apps for a budget:
Best meditation app for beginners:

Benefits of meditation:

Reducing stress
Improving sleep
Helping with addictions
Decreasing blood pressure

Meditation apps can be used to learn meditation habits:

Guided meditations provide cues for when to breathe and where to focus your attention.
App profiles can be used to track progress through meditations.

How to choose a meditation app:

Consider budget and experience level.
Choose an app based on offered meditation styles or special features.

Headspace and Calm are two popular meditation apps that offer similar benefits.

Choose Headspace if:

new to meditation
want a more structured meditation practice
want access to shorter, quick meditations

Choose Calm if:

have some meditation experience
want access to lengthier stories and music
enjoy calming nature sounds
want a less structured meditation practice.

Source: "What is the best meditation app for free?" (from reddit, r/Meditation)
Reddit post from 5 years ago asking for the best free meditation apps

Stop, Breathe & Think has great free features, but now has a subscription service
Calm has some free guided meditations and some paid features
Headspace has a free intro series of 10, 10-minute, guided sessions and a 30-day free trial of the paid service
10% Happier has some free meditations available
Aware may be a free option
Insight Timer has a timer feature, but users experienced issues with the timer not ringing
HMM HAA - Breathe and Relax, Sleep, Remove Stress is an app available for Android users
Additional apps mentioned that may have free features: Mooji, Dharma Seed, Atmosphere, and ACT Coach
💭 Looking into
What is the best meditation app?