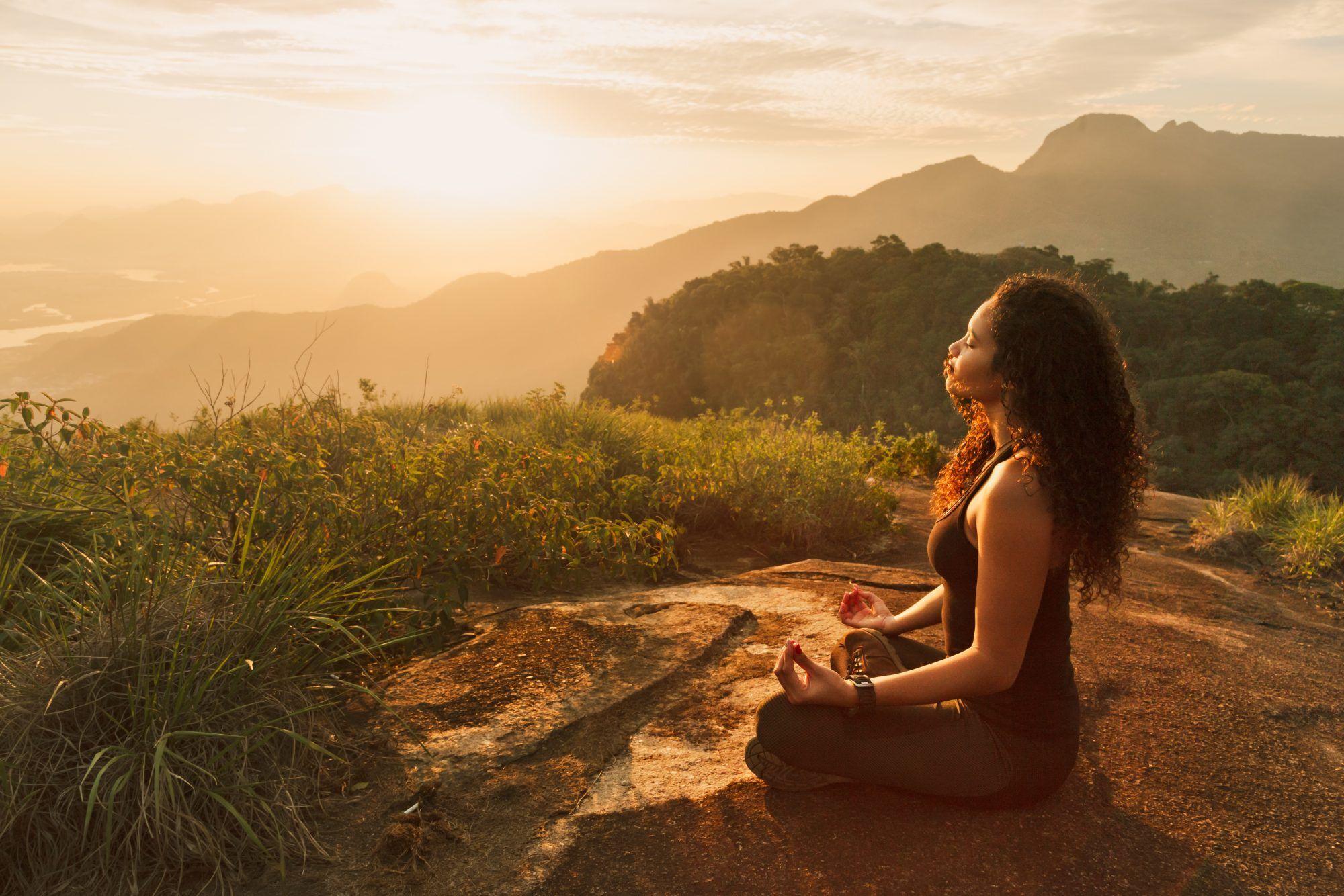 April 07, 2023
best meditation apps
I researched various sources, including Reddit discussions and websites, to gather opinions and recommendations on the best meditation apps. There was a general consensus on several popular apps, such as Insight Timer, Calm, and Headspace. However, some users also mentioned lesser-known or niche apps that catered to specific meditation needs. The sources were directly related to the original query, and I have a moderate level of certainty based on the information provided.
---
Jump to research
Composed by
S. H.
Have an opinion? Send us proposed edits/additions and we may incorporate them into this article with credit.
---
---
Jump to top
Research

Source: "What are the best meditation apps? How do you p..." (from reddit, r/Meditation)
"Waking up" by Sam Harris is highly recommended

"Outstanding", "brilliant"

"Insight Timer" is also highly recommended

"30K talks", "guided meditations"

"Calm" has series, one-off's and sleep stories
"Headspace" has short and long sessions and animations for beginners
"MyLife" and "Let's Meditate" are good free guided meditation apps on Android
"Enso" is highly regarded
"Brightmind" is offering free memberships
"10% Happier" has an amazing selection of teachers
"Dharma Seed" is an online resource with guided meditations
"Audio Dharma" is an archive of Dharma talks given at the Insight Meditation Center
Tara Brach's podcast offers meditations and lessons
A reddit user suggests just counting your breaths to 10 at first

Source: "My thoughts on the Calm App for anyone consider..." (from reddit, r/Meditation)
The Calm app is one of several popular meditation apps.

The author of the post has tried Calm, Headspace, Insight Timer, 1 Giant Mind, and Aura.
The author prefers Calm because it has a daily calm feature.

Daily calm helps frame the author's day.
It also helps the author sleep in a positive frame of mind.
Daily reflection is also based on the daily theme.
Daily quotes are available for inspiration.
Calm has made meditation more enjoyable and less daunting.
The incremental goodness of Calm adds up to a good feeling.

Calm currently has a lifetime membership offer for 60% off.

The author of the post subscribes to the lifetime membership.
The author suggests trying the trial before getting the lifetime membership.
Lifetime membership is cost-efficient with the 60% off deal.

Other users also recommend Calm.

One user also recommends the Fabulous app.

The Calm app costs money, but it's an investment in mental health and wellbeing.

Source: "Meditation apps - pros and cons?" (from reddit, r/Meditation)
Relevant webpage:

Date: 1 year, 2 months ago
Website: Reddit

Question asked by a Reddit user: How do people find meditation apps? What are your favorites? What are some pros and cons of each?
Commented by a Reddit user:

Recommended free apps: Insight Timer, Oak, Healthy Minds, Smiling Mind, Medito

Apps details/links included

Created an app called MyMeditation that has timer feature and articles for beginners

No voice guidance on app
Working on adding more features like sound options, community guided meditations, stopwatch option, etc.
Gave invitation to beta test app

Another Reddit user suggests that meditation apps are useful for an overactive mind but not for a quiet mind, should not become a crutch
Another Reddit user recommends an app called Brightmind, free download, personal opinion is "ok" but voices may be a factor
Another Reddit user recommends Balance app for subscription-based services, details/links included.

Source: "What are the pros/cons of a meditation app?" (from reddit, r/Meditation)
Webpage:
Cons of Using Meditation Apps:

Apps are doing a chunk of the practice for you
You would still need to do meditation without guidance in order to get the full basic benefits of meditation
Headspace and anything associated with Sam Harris because of ethical issues

One of the co-founders of Headspace took vows not to make money off the dharma when he was ordained as a monk. Becoming a multi-millionaire off a teaching you vowed not to make money off of is hard to ignore as a potential expression of greed.
Sam Harris is like a never-ending pile of ethical concerns that range from small to large

Pros of Using Meditation Apps:

Timer functions can be useful for those who have used them at some point in their meditation journey
Useful for a beginner if the recording is intended to teach you how to meditate on your own eventually

Source: "Insight Timer is a FANTASTIC app to use for all..." (from reddit, r/Meditation)
Insight Timer app

First free app with over 40,000 meditation choices
Option to pay for extra features but not necessary
Timer can be set to go on forever
Guided meditations available for specific needs like anxiety
Has music tracks for white noise to aid sleep
Paid membership option available
Quality control issues in some meditations
Recommended by users as reliable and flexible

NowZone app mentioned but no detailed information provided
Default clock app used by one user to track meditation time
💭 Looking into
What are other helpful resources for meditation?
💭 Looking into
What are the pros and cons of meditation apps?
💭 Looking into
Is Smiling Mind compatible with Apple Health?
💭 Looking into
How much does Insight Timer cost?
💭 Looking into
What features does My Life offer?

Source: "The 9 best meditation apps | Medical News Today" (from web, www.medicalnewstoday.com)
Meditation apps can help beginners start a meditation practice and help advanced meditators progress further.

They provide guided instruction and a range of meditation practices.
They offer various features like relaxing soundscapes and bedtime stories.

"Medical News Today" shared their picks for some best meditation apps.

Best for guided meditation: Headspace

Offers guided meditations and mindfulness exercises for beginners and advanced meditators.
Has a user-friendly interface, bright design, animations, and the option of choosing a female voice.
Provides a free "Weathering the Storm" collection.
Costs around $13/month or $70/year.

Best for sleep meditation: Calm

Offers a variety of programs and sleep stories read by well-known people.
Can customize programs, get Daily Calm, and track progress for the 7-day and 21-day programs.
Costs around $40/year or has a lifetime subscription for around $412.

Best for personalized, intuitive meditation: Aura

Contains a range of meditation tracks, music pieces, stories, and life coaching.
Allows syncing to an iPhone's Health app and scheduling alarms for meditation sessions.
Offers some free meditation sessions and costs around $13/month.

Best for traditional Vedic approach to meditation: Sattva

Takes a traditional Vedic approach to meditation, with Sanskrit scholars narrating the mantras, chants, and meditations.
Allows heart rate monitoring and mood tracking.
Offers many free meditation sessions and costs around $13/month, $50/year or a one-off payment of $400.

Best for meditation on the go: Buddhify

Offers specific categories for different situations, such as walking, at work, or going to sleep.
Has 60 meditation sessions specifically for children.
Offers meditation and mindfulness for those with busy lifestyles.
Costs around $5 to download, and annual membership costs around $30.

Best for multimedia meditation options: Ten Percent Happier

Offers beginners' guides and allows users to contact experts for any questions.
Offers guided meditations, talks, and videos to help improve happiness, relationships, sleep, and well-being.
Comes from the founder of "10% Happier," Dan Harris.
Costs around $100 annually or can be downloaded for free.

Best for beginner meditation: Breethe

Offers guided meditations, music pieces, sleep tracks, and a program to help beginners learn to meditate.
Contains some meditations sessions shorter than 3 minutes.
Costs around $10/month and is free to download.

Best for a shorter meditation practice: Simple Habit

Offers more than 2,000 meditation sessions and community support.
Addresses those who want to overcome panic attacks and reduce symptoms of stress.
Offers shorter meditation sessions and allows downloading the programs to listen offline.
Costs around $12/month, $90/year, or a one-time payment of around $300.

Best for focus: Unplug

Offers various meditation techniques, including breath work, sound baths, and guided imagery.
Contains many short videos.
Offers a 30-day challenge to help those who are new to meditation engage with the practice.
Costs around $13/month or $70/year.

Meditation apps can be downloaded on ios, android, and desktop computers.
They offer free trials, limited free meditations, and membership plans.
Meditation apps can be suitable from people who are starting meditation to those who are more advanced.
They may save costs compared to classes or seminars and are accessible at any time.
They may be effective for improving psychological balance, coping with illness, and improving overall health.

Source: "Best Meditation Apps" (from reddit, r/androidapps)
According to a post on Reddit from 1 year, 9 months ago in the androidapps subreddit:

A user recommends My Life and Insight Timer.
Another user suggests Smiling Mind, which is free.
A third user recommends Mindfulness Coach, which is also free.
A fourth user mentions using Waking Up by Sam Harris, which is a subscription but can be obtained for free by emailing them if you can't afford it.
A fifth user suggests using Headspace and is happy with it.
A list of "The 7 Best Meditation Apps of 2021" is provided:

Best Overall: Calm
Best Budget: Insight Timer
Best for Sleep: Headspace: Meditation & Sleep
Best for Beginners: Ten Percent Happier Meditation
Best Guided: Buddhify
Best For Focus: Unplug
Best Selection: Simple Habit

One user suggests that Headspace and Calm are better than Buddhify, which they suggest is a good budget app. They also mention missing Smiling Mind & Mindfulness & Waking Up from the list.

Source: "What is the best meditation app for free?" (from reddit, r/Meditation)
Comments from Reddit users on the best meditation apps:

Calm has some free guided meditations
Headspace has a free intro series of 10, 10-minute, guided sessions

Also has a 30-day free trial for the paid service

10% Happier has some free meditations
Stop, Breathe & Think has great free features

It now has a subscription service

Aware may still be free
Insight Timer is a timer app, but had issues with timer not ringing

Some users switched to Enso

Other helpful resources for meditation:

Dharma Seed has talks to listen to prior to meditation
HMM HAA - Breathe and Relax, Sleep, Remove Stress app on Android

Source: "Best Meditation Apps for What YOU Need" (from reddit, r/Meditation)
Calm:

Celebrity voice talent from people like LeBron James, Matthew McConaughey and Jerome Flynn.
Free meditation options are limited.
$70 per year.
Quick & Easy, Mental Fitness, Sleep Stories, Meditations, Music, and Recent Daily Calms.
Tabs at the bottom allow you to dive deeper into the Sleep, Meditate, and Music sections.
Calm Kids, Calm Masterclass, Calm Body, and a Breathing Exercise.
Keeps track of your total sessions, meditation minutes, and longest day streak.

Headspace:

White/orange color scheme.
$70 per year.
A lot of visual content (videos and short, animated series before courses).
A lot of different sections to choose from.
Personalized plans.
Move section which is filled with workouts.

Insight Timer:

35,000+ free meditations.
Adding 10 or more free guided meditations every day.
More of a community feel.
Discussion groups available.
"Learning to Meditate, Coping with Anxiety, Managing Stress, Improve Your Sleep, Mindfulness at Work, Improving Relationships, Boosting Your Self-Esteem and For Your Mornings" categories.

1 Giant Mind:

The essence of Transcendental Meditation, but 100% free.

Sattva & Plum Village:

Source: "What's the best meditation app, and why?" (from reddit, r/Meditation)
Reddit thread: "What's the best meditation app, and why?"

Insight Timer

Free and has different types of meditations
Teachers include Tara Brach and Kate James

Free trials

Use to start and see what you like best
Part of the journey - be kind and gentle with yourself

Ditch the apps and learn to meditate

No need for timers or visualizations
Learn the technique and practice it

Waking Up app

Big difference-maker for high anxiety and ADHD background
Includes alternative meditation leaders

Jayasara on YouTube and Tara Brach
Sadhguru app

Includes an array of practices yogis have done for hundreds of years
Thorough explanations behind how they work and their benefits

Ten Percent Happier

Helped user stop merely reacting to things
Helping user get through a tough year

Balance app

Different mindfulness sessions for different problems
Great all around
Got a year free, but costs a lot for lifetime

FAQ for how to begin meditation practice
💭 Looking into
What are the best meditation apps?