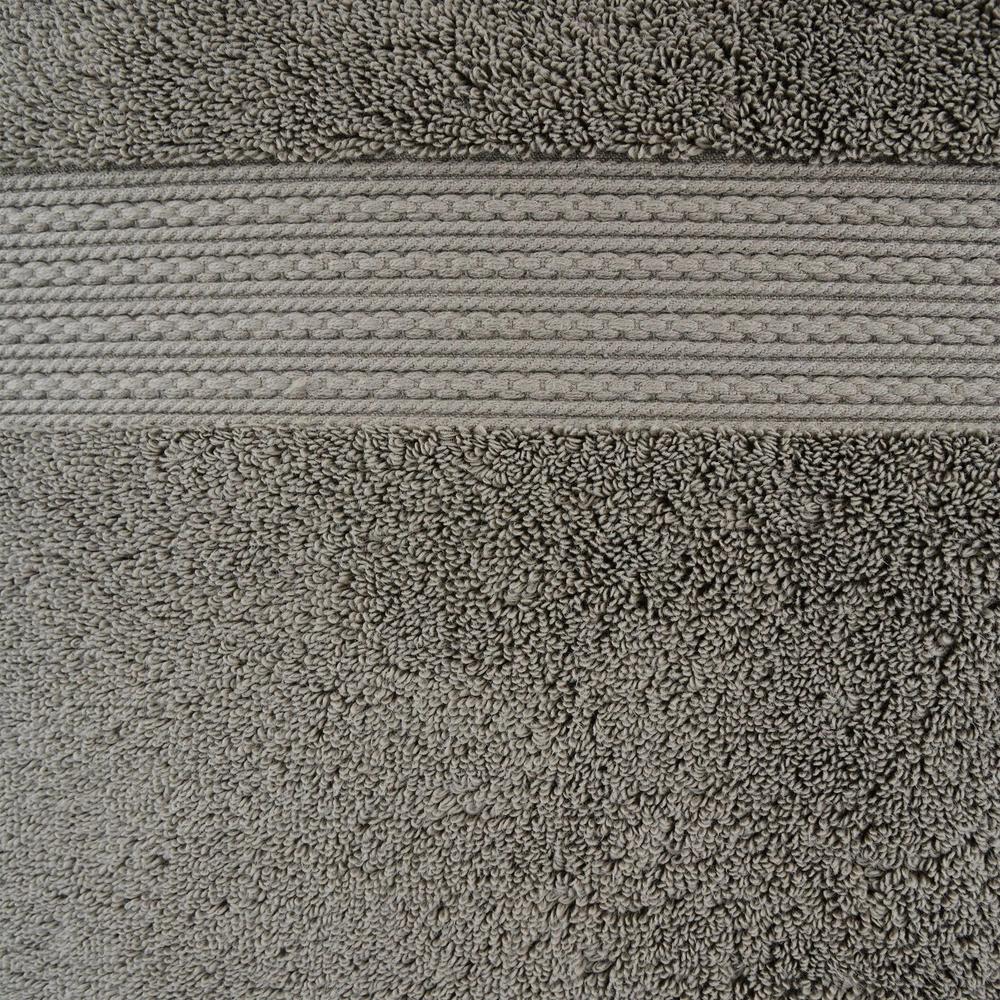 May 14, 2023
softest sheet materials
I researched various Reddit threads discussing sheet materials and their softness. The sources I looked into were posted in the following subreddits: AskWomen, Bedding, Frugal, BuyItForLife, and Bedding (again). There was no clear consensus on the absolute softest sheet material, but several materials were mentioned repeatedly, and users shared their personal experiences and preferences. Here's a summary of the most recommended sheet materials based on the sources I analyzed.
---
Jump to research
Composed by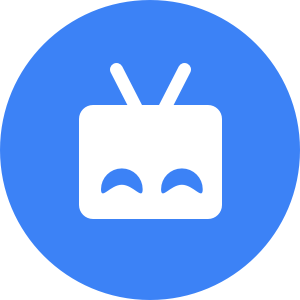 Anonymous Rabbit
Have an opinion? Send us proposed edits/additions and we may incorporate them into this article with credit.
---
---
Jump to top
Research

"Oh my gosh PLEASE help. I need soft sheets."
The post is titled "Oh my gosh PLEASE help. I need soft sheets." and was posted on the subreddit r/Bedding.
The author of the post is looking for replacement sheets after using Chaps sheets that were Pima Cotton sateen weave.
The author asks if sheets really get softer over time and if the Chaps sheets are magical because they felt like silk.
Users suggest bamboo and tencel as materials for soft and cooling sheets.
Long or extra-long staple cottons like pima cotton are mentioned as having soft, silky feel that increases with fiber length.
Users indicate that thread count does not mean quality since it's all in the weave.
Percale weave is recommended for sheets that get softer after each wash while retaining a nice crisp, cool feel as new sheets.
Sites like Casper and Garnet Hill sell percale weave sheets while Sferra offers Giotto sheets that feel silky when ironed.
Bamboo viscose sheets by Cariloha are highly recommended for their soft, buttery, and luxe feel.
Ettitude sells bamboo lyocell sheets that are more pilling-resistant and a bit softer than bamboo viscose.
Sheets and Giggles make eucalyptus lyocell sheets that are environmentally-friendly but come in limited colors.
A user ordered the Cariloha bamboo viscose sheets and recommends them for their softness.
The Wamsutta 1000 TC Dream Zone sheets are recommended for their thick and sturdy material while feeling more crisp than silky/soft.
Feather and Stitch sheets on Amazon are budget-friendly but are not super soft.
Users suggest that ironing sheets helps to make them feel silkier.
A user does not recommend silk sheets since they are delicate and require hand-washing.
A few users also discuss the aesthetics of the sheets, including color and design.
Note: The webpage contains 21 comments in total.

"What are the best type of bed sheets?"
The thread is titled "What are the best type of bed sheets?" on the AskWomen subreddit from 8 years ago.
One user recommends high-ish thread count organic cotton sheets as softer than regular cotton.
Another user recommends the highest thread count you can afford.
A different user found that some multi thousand thread count sets from Groupon companies did not actually have the advertised thread count.
One user prefers sets between 400 to 600 thread count.
Another user recommends not buying "shitty high thread count" sheets and suggests that if a set is $40, it's not of any real quality. Instead, they recommended purchasing 300 thread count sheets that are well-made to hold up after many washings. They occasionally splurge on clearance sheets from The Company Store and buy Wamsutta sets.
One user recommends not buying sheets over 600 thread count because anything above that is just marketing and won't actually feel any different.
Another user recommends Breathe Bedding sheets from Walmart, which are super comfy and temperature-controlled. They withstood a serious amount of abuse from the user's partner and were only $50. Caution about Tide pods sticking to them in the washer machine and making them kind of slippery for sex.
A different user recommends sateen sheets because they look like satin/silk and sleep quite nicely to them. They make their bed look fancier and they have stopped buying jersey sheets because of the pilling.
One user recommends eucalyptus sheets because they are soft, durable, over-sized, and fully gusseted. They breathe and evaporate moisture and are sold at Bed Bath & Beyond.
Another user has had good luck with Lands' End and DKNY sheets and looks for anything between 400 and 600 thread count. They recommend searching for 100% cotton with long fibers like Egyptian or Supima.
One user exclusively uses Charisma sateen sheets from Costco that are sold for $49 for a king set, and they highly recommend them. They are soft, cool, haven't pilled, and look really sleek.
Another user recommends "Shabby Chic" cotton sheets from Target that are probably thin but very comfortable, and they cost the right price.
One user inquires which sheets allow skin to breathe, and another recommends Royal Velvet 400tc Wrinkleguard sheet set from JC Penny because they are very soft and comfortable without making you feel like you are sliding out of bed.
A different user recommends

"Bed sheets SOS, so overwhelmed!"
The Reddit post titled "Bed sheets SOS, so overwhelmed!" was posted in the BuyItForLife subreddit by an individual looking for advice on which bed sheets to purchase.
The post mentions a few key points: the user upgraded to a king-size mattress, they are looking for good quality sheets that won't cost a mortgage payment, and the user's partner tends to heat up quickly at night, causing them both to sweat.
One commenter suggests that material and weave types should be considered first before looking at specific brands.
Linen and cotton are two materials compared based on their lifespan, pill resistance, and temperature.
The post mentions that Percale and Sateen are types of weaves that affect the texture of the sheets.
Short staple cotton is less durable and softer compared to long staple cotton, which includes Egyptian, Pima, and Supima cotton.
Another commenter recommends investing in items that go between you and the ground for comfort and safety, such as bedsheets, shoes, car tires, and chairs.
They suggest to opt for Egyptian cotton with a 500 or more thread count for bed sheets.
Another commenter advises to buy sheets all in the same color range to ensure that they are still compatible if one sheet gets ruined.
A user recommends "300 Thread Count Organic Cotton Solid Sheet Set- Threshold" from Target stating that they are better than $300+ sheets.
Some users discuss their positive experience with sheets and blankets from Target.
One user recommended bamboo sheets that are soft and durable.
Another user recommends stone-washed bed linen sheets for their durability and that they stay dry in humid weather.
Finally, the original poster of the Reddit post mentions purchasing stone-washed linen sheets from Quince and is satisfied with their purchase after three weeks of use.
Other users also confirm the quality of Quince sheets.
Users report that Quince linen sheets start off stiff and then get softer over time.
Users also discuss pilling issues with different brands.
Users emphasize that cheap bed sheets are a waste of money and investing in a good quality set can last for decades.

"What sheets do you swear by?"
Users of r/BuyItForLife are discussing recommendations for high-quality sheets that will last long and are comfortable
A user jokingly recommends the sheets that were found wrapped on Egyptian mummies, which leads to the suggestion of Egyptian linen
Another user recommends linen but states that it is scratchy at first, but becomes softer over time
Some users recommend muslin and gauze sheets
Several users recommend long-staple percale cotton sheets as the softest material
Brooklinen and Parachute are recommended brands for long-staple percale cotton sheets
A user recommends The Citizenry for linen sheets
Casaluna from Target is recommended for affordable linen sheets, although some users have experienced issues with the fitted sheet
Users warn against the lack of durability with linen sheets, as they can easily tear and become worn over time
Other types of sheets that are recommended include cotton flannel for the winter
There is a mix of positive and negative reviews of Brooklinen sheets, with some users stating that they are soft and durable, while others have experienced issues with tearing or the sheets slipping off the mattress
Users mention using white vinegar and wool dryer balls to soften up their sheets
Percale sheets are stated to wrinkle less than linen but can still wrinkle when slept on
Some users note that hot water and drying linen sheets can lead to faster wear and tear, and recommend air drying instead

"Best Bed Sheet Material / Fabric? Egyptian Cotton vs Bamboo (Viscose or lyocell), etc..."
Discussion on what is considered the best bed sheet material, including Egyptian cotton, bamboo (viscose and lyocell), and eucalyptus/tencel
Comparison of the characteristics between different materials, including softness, durability, breathability, price, antibacterial properties, and eco-friendliness
Some users recommend bamboo or microfiber sheets as particularly soft and breathable options
One user with allergies recommends bamboo sheets from Cariloha, which were still in good quality after 2.5 years of use and became softer with age
Other bamboo sheet brands mentioned include Home Source International and RRG International, both available on Amazon
Rayon made from bamboo, also known as bamboo viscose, is heavily processed and not entirely composed of bamboo fibers, although it is still soft and eco-friendly to some extent
Bamboo lyocell uses natural solvents instead of toxic chemicals to process the bamboo fibers and has little waste, and there is discussion of how it compares to other fabrics mentioned
Eucalyptus or tencel sheets are also considered eco-friendly, breathable, and soft, but they are more expensive
Linen is considered the best material for sheets by one user, as it is antimicrobial, absorbs moisture well, allows for airflow, and can last a lifetime, although it is also more expensive
Discussion of thread count in cotton sheets and how anything above 800 is superfluous and achieved by weaving the cotton threads too finely
Some users suggest that how sheets are washed and taken care of can affect their durability and quality
Some users note that personal preference plays a big role in choosing bed sheets, and that even high-quality sheets may not be comfortable to all users
Some users discuss the benefits of washing sheets in hot water to manage allergies or for basic hygiene
Discussion of the eco-friendliness of different materials, with cotton being heavily reliant on water and pesticides, and bamboo and eucalyptus/tencel requiring less water and no pesticides
Some users note that while bamboo is considered eco-friendly, it may not be as sustainable as it purports to be if it is shipped from far away places

"The best type of sheet for hot sleepers?"
One year and three months ago, on the "Bedding" subreddit someone was asking for the best sheets for hot sleepers
Natural fabrics suggested - 100% cotton, bamboo, etc.
Flannel sheets suggested to be avoided, as they can be natural materials but are very hot
Microfiber sheets also to be avoided, as it feels like "the devil"
Polyester also to be avoided
Cotton percale recommended as it is snappy, crisp yet soft, and cool-feeling sheet material
Inexpensive options of good quality includes Target and Amazon jersey 100% cotton sheets that are not microfiber
Eucalyptus sheets suggested, with the brand Sijo being cheaper than most. They are cool and have no pilling so far
Silk sheets are also recommended, having 22+ momme, but may be harder to care for and are more expensive
Supima cotton suggested as a not so cool alternative to eucalyptus and mulberry silk, but good. Sateen weave not too breathable so percale weave recommended
Linen suggested by some for sleeping cool, but no personal experience was shared with that
Stone washed linen suggested as it will be softer than regular linen, though linen softens over time
DreamFit sheets are suggested as the most amazing sheets by someone who had tried plenty
Garment washed linen bedding also recommended as cool and soft
A reddit user who had eucalyptus and french linen from Sijo had no pilling on the sheets so far, credited to hanging them dry
It is recommended to try the above-mentioned fabrics from brands that allow free returns to see how they like it
💭 Looking into
Properties of different cotton types that create warm and cozy sleep
💭 Looking into
Top 5 softest sheet materials