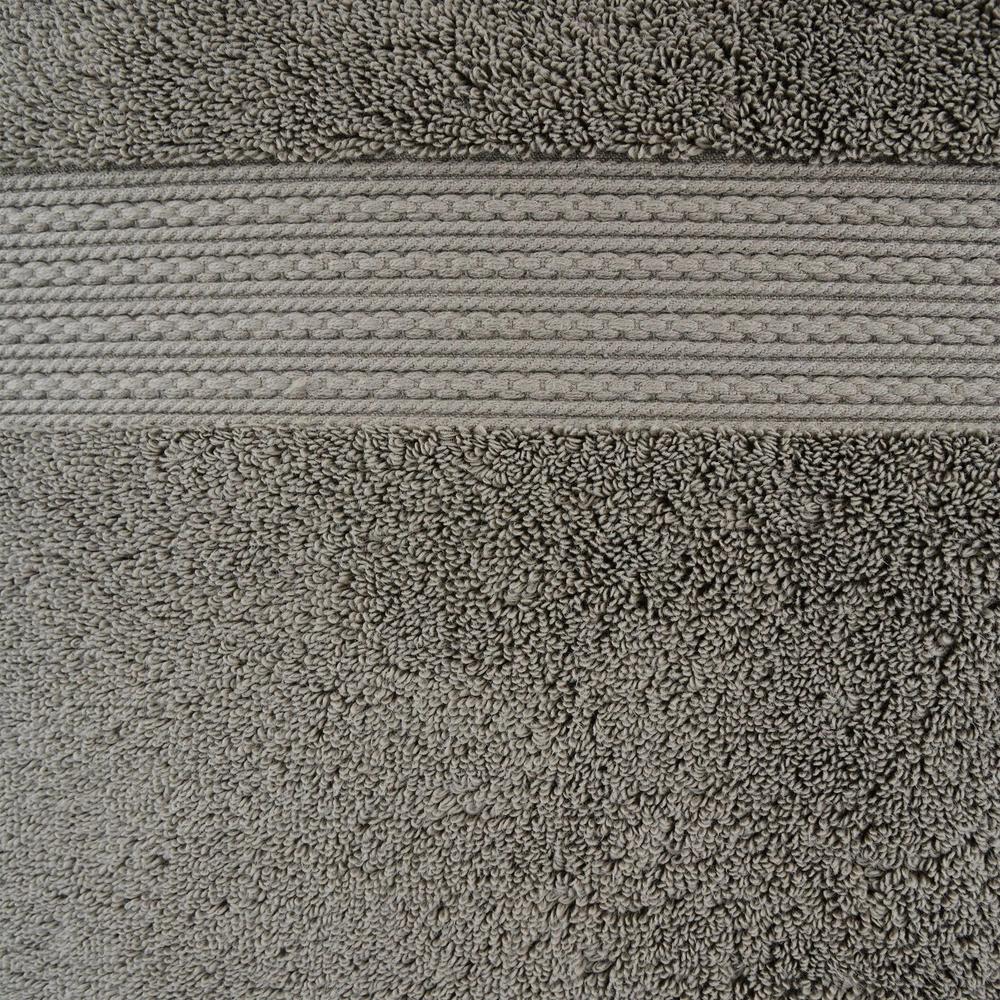 May 10, 2023
softest sheet materials
I researched softest sheet materials by examining various sources, including Casper's blog, Good Housekeeping, Sleep Foundation, The Spruce, and Prudent Reviews. There was a general consensus among these sources that natural fibers, particularly cotton, are the softest materials for bed sheets. However, other materials like bamboo, Tencel®, and polyester were also mentioned as soft options. I feel confident in the information gathered based on the consistency and relevance of the sources to the original query.
---
Jump to research
Composed by
D. D.
Have an opinion? Send us proposed edits/additions and we may incorporate them into this article with credit.
---
Bamboo
Bamboo fibers, when transformed into rayon fabrics, can rival cotton in terms of softness, look, and breathability. Rayon was initially created as an alternative to silk sheets, but the chemical processes used to extract plant cellulose needed to spin bamboo into fibers can be harmful to the environment.
Specific Recommendations
Some of the softest sheet sets
recommended by various sources include:
SlumberCloud Performance Sheet Set, made of a rayon blend of Tencel and Outlast viscose
In conclusion, the softest sheet materials are typically natural fibers, with cotton being the top choice. Other soft materials include bamboo, Tencel®, and polyester. Choosing the right sheet material depends on personal preferences, budget, and specific requirements related to softness, breathability, and environmental impact.
---
Jump to top
Research

"https://www.thespruce.com/types-of-bed-sheet-and-bedding-fabrics-350492"
Cotton

Cotton is the most popular fabric used to make sheets and other bedding.
It's durable, breathable, soft, and easy to care for.
There are several different types of cotton:

Egyptian cotton is the most luxurious variety with extra-long fibers that create the softest, smoothest fabric.
Pima cotton is also known for its softness and natural sheen and has medium- to extra-long fibers that are ideal for bed sheets.
Upland cotton is the most commonly grown cotton in the world, but its fibers are not as long as Pima or Egyptian cotton, so it's not as soft as those varieties.
Supima® is a trademarked name for fibers and materials woven from 100% American Pima cotton.
MicroCotton® is a trademarked brand of extremely fine cotton thread developed in India and is very soft and absorbent.
Cotton jersey refers to sheets made from cotton fabric that is knit rather than woven. It has essentially the same fabric used in cotton T-shirts.
Percale refers to a closely woven cotton fabric with a plain weave. It has a very cool texture with a thread count of 180 or higher.
Combed cotton refers to cotton fabric that has been treated to remove all the short fibers during the manufacturing process, leaving a very smooth fabric.
Flannel, a staple for cold winter nights, is cotton fabric that's been combed to fluff up the fibers. The result is a very soft fabric with a nap that traps body heat, thus giving flannel its snuggly-warm qualities. Measured in ounces per square yard, rather than by thread count.

Linen

Linen sheets, pillowcases, and duvet covers are durable, hypoallergenic, breathable, and moisture-wicking.
Linen is made of fibers from the stems of flax plants.
They grow softer and stronger with use, but linen bedding is as easy to care for as cotton bedding if you don't mind a few wrinkles.

Tencel

Tencel is a brand name for fabrics made from Lyocell and Modal fibers.
Lyocell is made out of wood pulp from eucalyptus or oak, bamboo, and birch trees.
Modal is made from beechwood.
Tencel is generally considered an environmentally friendly fabric since its production requires less water, energy,

"https://prudentreviews.com/best-material-for-bed-sheets/"
Introduction:

Bed sheets are important for sleep comfort, but people tend to buy the cheapest ones they can find.
The article compares the best materials for bed sheets in terms of softness, breathability, hypoallergenic nature, durability, wrinkle-resistance, thread count, and weave type.

Comparison Chart of Best Bed Sheet Materials and Their Pros and Cons:

Materials covered include Upland cotton, Egyptian cotton, Pima cotton, Supima cotton, MicroCotton, flannel, silk, Tencel, bamboo, linen, and polyester.
For each material, the chart lists its pros and cons.

Upland Cotton:

Mainly used for standard bed sheets and clothing.
Significantly cheaper than premium, long fiber types.
Shorter fibers make sheets rougher and less durable.

Egyptian Cotton:

Grown in Egypt's warm and dry climate, handpicked, extra-long fibers result in a softer and flexible fabric.
Expensive and considered a luxury.
Stronger, softer, more flexible, and breathable than regular cotton.

Pima Cotton:

Similar to Egyptian cotton in strength, comfort, and quality.
Grown in the Southwestern United States.
Less expensive than Egyptian cotton.

Supima Cotton:

Trademarked name for American-grown extra-long-staple cotton.
Similar in comfort and strength to Egyptian or Pima cotton.
More expensive than regular cotton.

MicroCotton:

Developed in India, known for being super absorbent and producing minimal lint.
Made with extra-fine long-staple cotton, similar to Pima.
Soft and 250% more absorbent than regular cotton.

Flannel:

Brushing the cotton and other materials raise the nap, making it soft and comfortable.
Measured in weight, specifically ounces per square yard. The heavier, the better.
Ideal for winter but not breathable in warm seasons.

Silk:

Made from silkworms producing a fabric that is soft, cool, smooth, luxurious, and hypoallergenic.
Expensive and requires delicate care.
Softest bed sheet material but also the most expensive.

Tencel:

Made from eucalyptus wood pulp. Soft, breathable, and wicks away moisture.
Stronger than cotton, especially when wet

"https://www.thespruce.com/softest-bed-sheets-6951321"
The Spruce's article provides information about the softest bed sheets of 2023.
Cotton is the top pick for creating the softest bed sheets, and cotton sheet sets made with extra-long fibers are exceptionally silky and soft.
After testing sheet sets made of various materials, the article suggests that Supima cotton, bamboo viscose, organic bamboo viscose, TENCEL lyocell eucalyptus fibers, and long-staple Egyptian cotton make the softest sheets.
For each of the following sheets, the webpage lists the material, weave, color options, pros and cons, and price at time of publish:

Lands' End sheets are made of American-grown Supima cotton in a percale weave; cost $170.
Threshold 400 Thread Count Printed Performance Sheet Set are made of cotton in a sateen weave; cost $55.
BAMPURE Organic Bamboo Sheets are made with 100 percent organic bamboo viscose in a sateen weave; cost $110.
Parachute percale sheets are made of 100 percent long-staple Egyptian cotton in a percale weave; cost $229.
Olive + Crate Eucalyptus Cooling Sheets are made with TENCEL lyocell eucalyptus fibers; cost $160.
Nest Bedding Luxury Tencel sheets are made of Tencel lyocell; cost $162.
Quince Organic Bamboo Viscose Sheet Set is made of 100 percent organic bamboo viscose in a sateen weave; cost $229.
Boll & Branch Signature Hemmed sheets have a sateen weave and are made of 100 percent organic cotton; cost $278.
L.L. Bean Ultrasoft Comfort Flannel Sheet Set is made of 100 percent brushed cotton flannel; cost $119.

Lands' End sheets are comfortably soft and feature deep 16-inch pockets. They're also durable and easy to maintain, as they don't require any special washing instructions.
Threshold sheets are affordable and comfortable, with deep 18-inch pockets and a high thread count. The sheets are also wrinkle-, pill-, and shrink-resistant. However, after washing, the color pattern may fade.
BAMPURE bamboo sheets are highly breathable and silky smooth with a sateen weave that gives them a luxurious appearance. They're cooling and hypoallergenic

"https://casper.com/blog/softest-bed-sheet-materials/"
The webpage provides information on what materials are the softest for bed sheets and how to ensure a comfortable, luxurious night's sleep.
Natural fiber materials derived directly from plants or animals are the best for softness, and 100% cotton is the clear winner.
Quality and staple length are two factors that determine cotton's softness. Long staple cotton results in fewer exposed fiber ends, resulting in a softer feel.
Egyptian cotton is luxurious with an extravagant price tag but is the softest cotton sheet fabric. Pima cotton is high-quality and has long staples, making it an affordable alternative that still retains softness. Upland cotton is not as soft as Egyptian or Pima but provides softness and unmatched breathability.
Bamboo sheet fibers, transformed into rayon fabrics, end up rivaling cotton in look, feel, and breathability. Rayon was created as a way to manufacture an alternative to silk sheets, but the chemical processes used to extract the plant cellulose needed to spin bamboo into fibers are harmful to the environment.
Tencel® is a branded fiber made from wood pulp and taken from sustainably sourced wood and spun into fibers in environmentally responsible processes. Tencel® materials are biodegradable, and the result is a surprisingly soft fabric that can also be blended with other fabrics for added comfort.
Synthetics tend to be warmer and less breathable than cotton, bamboo, or Tencel® but can still be soft. Polyester sheets are soft yet affordably priced.
Sheets fall into two categories: knits and weaves. Knits refer to a single yarn or thread looped on itself to create a braid-like pattern. Jersey is one of the most common types of knits for casual, everyday fabrics. Weaves incorporate multiple yarns or threads woven together.
Flannel is loosely woven and brushed to give it its characteristic softness, but a downside to this weave is significant pilling. Percale, a classic, plain weave pattern, creates a soft, crisp, and lightweight, affordable feel. Sateen is silky smooth, with a heftier weave that gets better with age thanks to its looser weave.
Thread count refers to the number of threads (both horizontal and vertical) per square inch of the fabric. Higher thread count does not necessarily correlate to higher quality or softness when it comes to sheets. If you're looking for the best thread count for sheets, aim for thread

"https://www.goodhousekeeping.com/home-products/best-sheets/g27815306/softest-bed-sheets/"
Softness is an important feature for sheets.
Materials that will provide softness include polyester microfiber, cotton sateen, Tencel lyocell, silk, linen, flannel, and organic cotton percale.
Polyester sheets are more shrink- and wrinkle-resistant and have a wide elastic band on the fitted sheet. Cons include noticeable pilling and a higher cost for microfiber sheets.
Mellanni sheets are made of soft polyester and are affordable. They are also pill-resistant, but the material does not feel quite as substantial as others. Best-sellers on Amazon with over 330,000 reviews and an average 4.5-star rating.
Supima cotton sheets are considered higher quality than conventional cotton. Legends Hotel Supima Cotton sheets are luxurious, affordable, and are available in several colors. Cons include over $200 cost and some pilling.
SlumberCloud Performance Sheet Set stores and releases body heat to help keep sleepers comfortable all night long. The fabric is highly rated for both softness and cooling capabilities. The cons include some shrinkage in wash tests.
Riley Organic Cotton Sheet Set is made from long-staple cotton and uses a combing technique that removes short fibers. The fabric is lightweight, soft, and sturdy. It is also pilling-, shrink-, and wrinkle-resistant. The sheets are also expensive and the finished set is not certified organic.
THXSILK Silk Bed Sheets Set is expensive but feels luxuriously smooth and has natural temperature-regulating properties. Genuine silk sheets can prevent creases on skin and hair while sleeping. They come in seven color options and are machine washable. Cons include feeling too slippery for some sleepers.
Cultiver Linen Sheet Set With Pillowcases has a pre-washing process that creates a soft, lived-in feel. The sheets are largely strong and durable, held up well to laundering, and were rated highly by sleep testers for being lightweight and breathable. The cons include high cost and aren't for those that prefer smooth sheets.
Garnet Hill Hemstitched Supima Flannel Bedding is brushed on both sides of the fabric for extra coziness. It is made of cotton flannel, which feels cozy and keeps sleepers warm. It is perfect in autumn and winter. Pros include perfect softness ratings from reviewers while cons include more pilling than other sheet fabrics.
Coyuchi Organic Crinkled Percale Sheets are 100% certified organic cotton. The lightweight percale sheets are breathable and laundered well

"https://www.sleepfoundation.org/best-sheets/softest-sheets"
Slipping into bed between soft sheets is one of the life's small pleasures.
When buying sheets, understanding key factors and personal preferences like thread count, type of material, thread quality, weave, and craftsmanship is important.
The top sheets chosen for softest sheets of 2023 by Sleep Foundation consist of bamboo viscose sheets, Egyptian cotton sheets, and organic cotton sheets.
Luxome Luxury Sheet Set is made up of 100% viscose from bamboo with a 400 thread count sateen weave.
Luxome sheets have higher-than-average thread count, reusable carrying bag for storage, and are temperature-regulating, breathable, and moisture-wicking, making them ideal for hot sleepers and residents of warm climates.
Silk & Snow Egyptian Cotton Sheets are made up of 100% hand-picked Egyptian long-staple cotton with 300 thread count sateen weave.
Silk & Snow's Egyptian Cotton Sheets are durable and soft to touch, have resistance to pilling, and are environmentally conscious. They come in five colors and six standard mattress sizes.
Boll & Branch Signature Hemmed Sheets are made up of 100% GOTS-certified organic long-staple cotton.
Boll & Branch sheets have a buttery sateen weave, ideal for sleepers looking for all-season sheets, are produced in socially and environmentally conscious practices. They are available in nine neutral colors and come in six standard sizes.
Saatva Organic Sateen Sheet Set is made from GOTS and Fair Trade certified long-staple cotton with a deep pocket.
Saatva sheets are designed to hold up well with wear, becoming softer with each wash and are machine-washable in cold water. The set includes a fitted sheet and one flat sheet and comes in nine sizes.
Nolah Bamboo Sheet Set is made up of 100% viscose derived from bamboo and a silky sateen weave with a lustrous sheen that drapes closely to the body.
Nolah sheets are comfortable for hot sleepers and those with sensitive skin, durable, and machine-washable. They come in seven sizes, including a split king model with two fitted sheets and have a 30-night sleep trial and 10-year warranty.
Hush Iced Cooling Sheet Set is composed of viscose derived from bamboo, a cool-to-the-touch material with moisture-wicking properties to keep you dry on humid nights.
Hush sheets have a sateen weave and are exceptionally breathable,
💭 Looking into
Factors to consider when choosing between soft materials for bed sheets
💭 Looking into
Top 5 softest materials for bed sheets, and how they compare