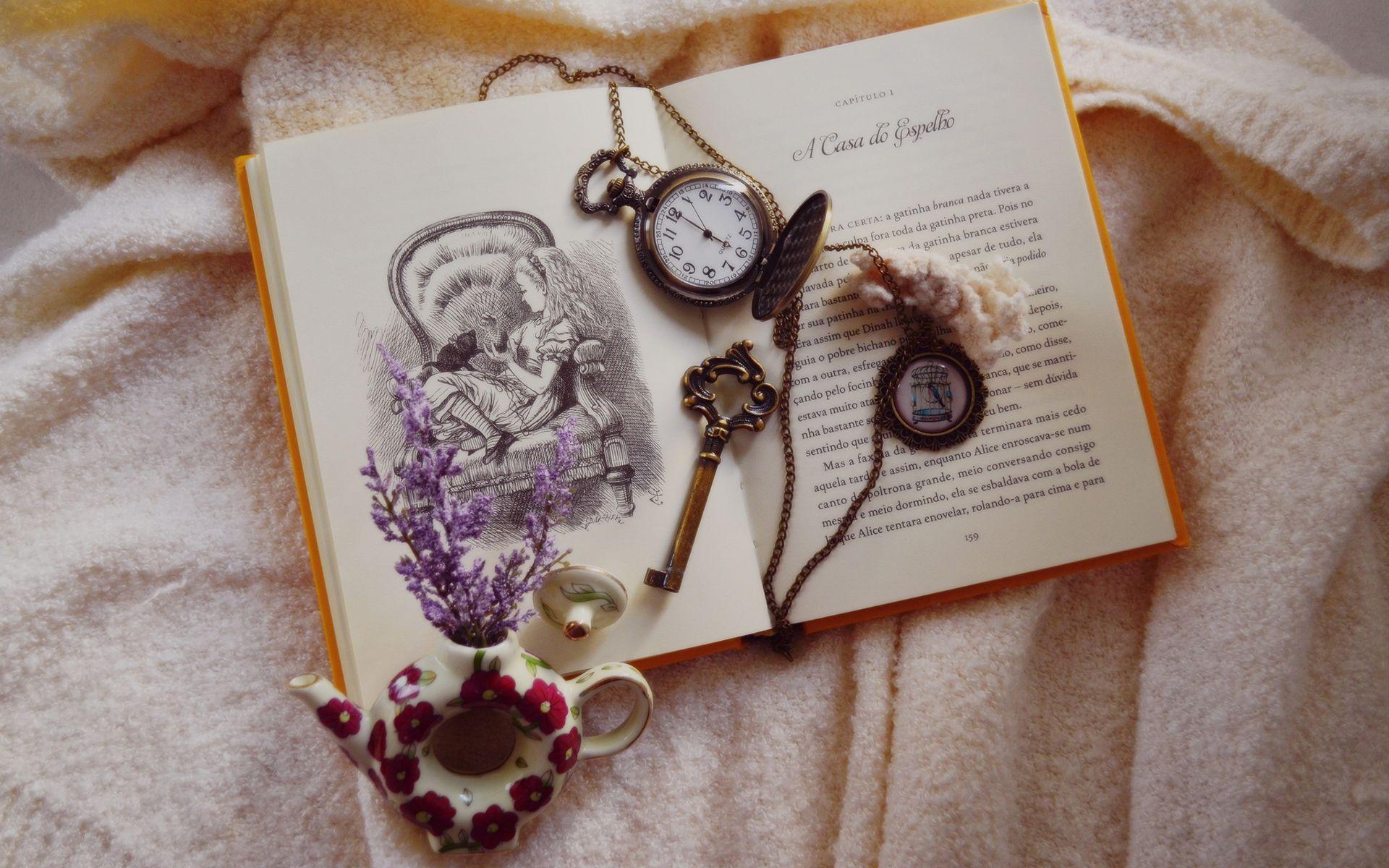 May 11, 2023
best journal app
I researched various sources, including articles from Zapier, iMore, Slant, Self, Lifewire, and Reddit threads discussing journal and to-do list apps. There was a general consensus on some popular journaling apps, such as Day One, Diarium, and Penzu, among others. The sources were closely related to the original query, and I feel confident about the recommendations provided. However, personal preferences and specific requirements may influence the final choice of the best journal app for an individual.
---
Jump to research
Composed by
F. L.
Have an opinion? Send us proposed edits/additions and we may incorporate them into this article with credit.
---
---
Jump to top
Research

"https://www.lifewire.com/best-journal-apps-4175848"
The webpage is titled "The 6 Best Journal Apps for 2023" and provides a list of 6 highly rated journal and diary apps.
Wrote on January 4, 2023.
Written by someone with the name "Marni Aster".
The list provides a brief overview of each app and highlights the aspects that make them a good choice for a particular type of journaling.
The first app on the list is "Journey." It is praised for having an intuitive interface and a great-looking layout. It allows users to attach multiple images and videos to journal entries, and journals can be protected with Touch ID, Face ID, or PIN. Automatic backups are done in Google Drive. The app is available for iOS, Android, macOS, and Linux. However, users will have to pay a recurring $3.99 monthly or $29.99 annual fee for additional features and a separate fee if they plan to use the app on different platforms.
The second app on the list is "Penzu." This journal app excels in providing security and privacy features. It has military-grade 256-bit AES encryption and double password protection. The app allows users to customize journal covers, backgrounds, and font faces. They can also insert images between text in entries. However, users have to pay $4.99 per month plan or $19.99 per year if they want to access its full offering of customization features. Some users have reported issues with saving entries and the app crashing. Last updated in 2017. Available on iOS and Android.
The third app on the list is "Day One". This app has a clean and minimal interface. It allows users to create multiple journals if they upgrade to a premium account for $2.99 a month or $24.99 a year. There is a nifty dark mode for lower light. The app can be integrated with IFTTT for creating automatic journal entries. It is available for iOS and Android, and there is a Mac app. The downside is that it is not accessible from a web browser, and there are no options for PC users.
The fourth app on the list is "Diary." It is a simple yet powerful journal app that allows quick, easy, and effortless journaling. The app combines an easy-to-use interface with advanced features such as password protection, cloud storage, and reminders. It costs $1.99 for a premium version without ads. It is available on iOS and Android, but not on a

"https://www.slant.co/topics/1176/~best-journaling-apps-for-ios"
The webpage provides a list of 29 different journaling apps that can be used on iOS.
The list starts with Awesome Note, which is available for free on the App Store, rating 84 out of 100, and is the top-performing app on the list.
Users like that Awesome Note syncs with Dropbox, can be used for planning and journaling, and supports multiple folders, although the backgrounds are girly and corny, and there is no support for folders inside other folders.
Next is Everyday Timeline, which is currently unrated and available for free. Users like that it has a weekly backup feature, but don't like that it lacks support and for its ease of use.
Day One, with a current rating of 63 and priced at $49.99 per year or $34.99 per year for new users, offers effortless syncing via iCloud between iOS and macOS. Users say it has a beautiful UI, is easy to use, and has features like tagging and reminders but dislike that it's subscription-based, lacks support for Dropbox, local syncing, and encryption.
The Moleskine Journal, available for free, has a rating of unrated. Users appreciate its handwriting support, paintbrush, and multiple notebooks. However, they don't like that it has a cumbersome interface with no page or word search and is unresponsive to the Apple pen and palm rejection when using a small tip.
Momento, unrated and available for $2.99, combines personal journal entries and posts from social media. Users like its tagging system, but dislike that it lacks support and doesn't answer customers asking for help.
My Wonderful Days, with a rating of unrated, is available for free with an option to upgrade to the pro version which costs £9.99. Users like its mood rating system and that it syncs via iCloud. However, they don't like that they are forced to buy the pro version.
Journey – Diary, Journal has a rating of unrated and can be accessed on Android, Chrome, Mac, Windows, and the web. Users like that it has a beautiful and intuitive interface, but dislike that it's expensive with memberships and cross-platform premium costs.
Quiller, unrated and priced for $2.99, offers prompts and quotes to help users with their entries, and statistics. Users like that it has a skeuomorphic design and can export entries as text or PDF.
Remembary Connected Diary, unrated and available for $

"https://zapier.com/blog/best-journaling-apps/"
Journaling is a common practice among successful people because it helps one manage stress, enhance creativity, increase happiness, improve health, and increase work performance.
The aim of journaling apps is to help establish a daily writing routine that is essential for journaling.
Author lists the top 7 journaling apps of 2023 for different platforms that were tested and evaluated extensively.
The following is the list of the apps:

Day One for Mac and iOS users
Diarium for Windows users
Penzu for secure journaling
Grid Diary for templated journaling
Five Minute Journal for journaling beginners
Dabble Me for journaling over email
Daylio for non-writers

The author also includes an explanation of why the listed apps are among the best and most common features of journaling apps that are important.
The article also explains the markers of a good journaling app such as easy entry, a pleasant interface, and the ability to search entries, export entries, sync across devices, accessibility of data regardless of whether or not the app is developed in the future, and affordability.
The article explains the importance of digital apps over physical journals due to digital apps' ability to add photos, social media posts, and provide daily reminders.
Day One is among the most popular journaling apps for Apple devices due to its wide array of features, elegant interface, metadata, prompts, tags, and password protection, all of which are within an unobtrusive design.
Diarium is the best cross-platform journaling app, with native apps for every platform, an elegant design, and the ability to add multiple media types to journal entries, including voice recordings, photos, videos, and health tracking integrations and daily reminders.
Penzu has a blogging-like interface and offers complete privacy due to 128/256-bit encryption and password protection for both the journal and individual entries.
Grid Diary offers a templated diary system with customizable headers and grid boxes to offer a bird's-eye diary view of a particular topic or date.
Five Minute Journal aims to suit beginners with its approachable timed prompts throughout the day to promote self-reflection and gratitude.
Dabble Me offers journaling through email, automatically sending daily prompts to your email for journaling over email.
Daylio offers minimal writing options with a mood capture system, making it an excellent option for those who prefer to communicate in visuals.
The author lists the importance of

"https://www.self.com/story/best-journal-apps"
W provides a list of 13 digital journaling apps that can be helpful for journaling purposes.
Some apps are best suited for those who want a quick and convenient way to log important memories and events, while others focus more on mental health, self-care, and reflection.
Several apps offer interesting prompts so you can dig deeper and learn more about yourself.
Some popular apps such as Diaro and Daylio allow you to create entries on multiple devices, and organize entries by folder, tag, or location.
Apps like Reflectly use positive psychology, mindfulness, and cognitive behavior therapy (CBT) to reduce stress, develop gratitude, and gain perspective in life. These apps also function as a mood tracker.
Many journal apps have an interface which is easy to use and often come with a few helpful frameworks, such as monthly and annual reviews.
The apps help in organizing and searching your entries in a way you never could with a regular notebook.
Some apps like Happyfeed recommend gratitude journaling for better mental well-being and allow users to record daily things they're grateful for.
Several other apps such as Jour, Five Minute Journal, and Reflect help in achieving mental well-being, self-reflection, and mindfulness.
Diary app My Diary allows users to add pictures, change themes, switch up fonts, and utilize other fun tools like stickers to make the space feel like their own.
Apps like Prompted Journal offer a diary app with plenty of prompts, enough to get along with gentle and thought-provoking conversation starters.
Longwalks is designed to spark meaningful connection through self-reflection. Every day you can answer a new thoughtful prompt and share your answer with your friends on the app or with the Longwalks community at large.
Zinnia Journal & Planner digital journaling app aims to mimic the experience of keeping a pen-to-paper notebook (especially when using a stylus).
Many of the journal apps offer both a free option and premium options with subscription-based payments.
The descriptions of the journal apps also provide the platforms available for download and use, such as iOS and Google Play.
W also provides other links to additional helpful resources, including 41 Mental Health Apps That Will Make Life a Little Easier and 19 Notebooks that Will Motivate You to Journal in the New Year.

"https://www.imore.com/best-journaling-apps-iphone-and-ipad"
The webpage discusses the importance of keeping a journal to recall significant events and milestones in life.
It states that while people in the past used analog journals written on pen and paper, smartphones are an even better way of keeping memories intact since they have built-in cameras that can capture photos and videos.
The webpage offers a list of seven different journaling apps for iPhone and iPad, including Day One Journal, Momento, Moodnotes, Journey, Daylio Journal, Grid Diary, and 5 Minute Journal.
Each app comes with a description of its features, pricing, and other details.
Day One Journal is the author's absolute favorite journaling app, which lets users create multiple journals and color-code them for easy organization. All journal entries can be formatted with rich text options, have photos, include activity, location, and even weather data of the site, and more. The latest update added audio recording capabilities, a new intuitive editor, a gorgeous Dark Mode, and other slick features.
Momento is similar to Day One, except it's more about automation with social network feeds. All updates and posts are fetched and pulled into Momento, so it's like a digital record of private and online lives.
Moodnotes is a journaling app that focuses on keeping track of how users feel. The colorful interface is warm and welcoming, asking users how they're feeling. Users pick an attitude that reflects how they are doing, and each one is represented with an emote and color. Users can choose to add more details to the entry or just leave it as is. For negative moods, Moodnotes helps users identify traps they've fallen into and gives tips on avoiding doing the same thing in the future. Over time, Moodnotes keeps track of patterns in users' moods and helps them develop healthier perspectives.
Journey is a journaling app that's similar to Day One, but it's available on pretty much every platform. Journey lets users create journal entries with text, photos and videos, location, activity, and more.
Daylio is a micro-journaling method app that requires users to pick their mood for the day and add an activity to go along with it. This counts as an entry, and optionally, users can add some notes to it if needed, just like a traditional diary. But the core focus with Daylio is fast and simple micro journaling.
Grid Diary is a journaling app that uses journaling templates of inspiring questions to answer and has them all lined up in a grid. Users

"Best to-do list apps?"
Reddit post from 4 years ago in r/productivity asking for the best to-do list apps with a clean interface, ease of use, and the ability to create different sublists.
Comments from various users about their experiences with different to-do list apps.
User suggestions include:

Combination of TickTick and Google Keep for calendar integration and daily reminders
Things for iOS with the ability to be as simple or complex as desired
Omnifocus with a powerful suite of features for iPhone/iPad users
Wunderlist for basic task lists that are functional
Errands with the ability to create task notes as a checklist and use as a shopping list
Nozbe as a fan-favorite suggestion
TODO: Minimal Task Manager for its clean interface and nested structure
Task List with a clean interface, easy to use, and has a nested structure for iPhone/iPad users
nTask with the ability to create tasks, subtasks, and schedule them as single or recurring tasks, progress reports, timeline, Gantt charts, and powerful search and filter options

Other comments suggest:

Amazing Marvin with lots of functionality that can be turned on/off but is expensive.
Org-mode is life-changing but requires effort to learn.
Trello is easier to use for long-term things like projects or noting down ideas.
Ike that is really nice.
Planntt.com, a free desktop app (windows, linux, macOS) with support for projects (and subprojects) recommended by the developer.
checklist.com (free) recommended by a user.

Some users mention the number of lists being limited and the need for premium membership in some apps.
One user provides their top 3 picks for the best to-do list apps, which includes nTask, TeuxDeux, and Todoist, with descriptions of features like color-coding, adding due dates, and smart schedule.
Some users mention a preference for using certain apps in conjunction with others, such as using Things with Trello or Wunderlist with Taco as a Chrome addon.

"Microsoft Journal future"
Microsoft Journal is a new note-taking app developed by Microsoft Garage.
A Reddit user switched from OneNote to Microsoft Journal and expressed their concern about the app's future.
Other users on Reddit confirmed that Microsoft had confirmed that Journal is here to stay. However, some users mentioned that Microsoft had dropped similar apps before, such as Windows Journal.
Journal has been around for a long time, even before OneNote back when Windows XP Tablet Edition was released.
Users praise Journal for being more like taking notes on a legal pad, compared to OneNote, which is more like a three-ring binder. Journal has defined pagination compared to OneNote's free-flowing nature.
Journal is available for non-work accounts too.
The webpage contains some suggestions for other note-taking apps such as Obsidian, GoodNotes, and Concepts. Some prefer these apps over OneNote.
One user wishes for Journal to have a proper dark mode and an efficient sync method since it is constantly updating files in the Documents folder which eats up a lot of the CPU and battery life.
Another user mentions that they would love the option to add text from a keyboard in a text box, hence adding more functionality to the app.
Journal also allows users to search for handwritten text.
A Reddit user mentioned that even if Microsoft discontinues Journal, the app will still be installed on the user's computer.
Another user expressed their concern about the app's permissions and privacy invasion.
Journal can be downloaded from the Microsoft store.
OneNote is a great app with excellent features such as web-sync and interoperability with other Office programs. However, sharing notes outside OneNote could be challenging.
Journal is better suited for local note-taking since it is simpler to use and navigate.
Journal's features are simpler than OneNote's, but they are of high quality.
Another user is glad that Microsoft has brought Journal back from the days of Windows XP.
One user wished that Microsoft can make Journal available for normal accounts since they can only use it locally.
💭 Looking into
How to choose the best journal app for the user's specific needs
💭 Looking into
Top 5 journal apps in 2021 and their unique features