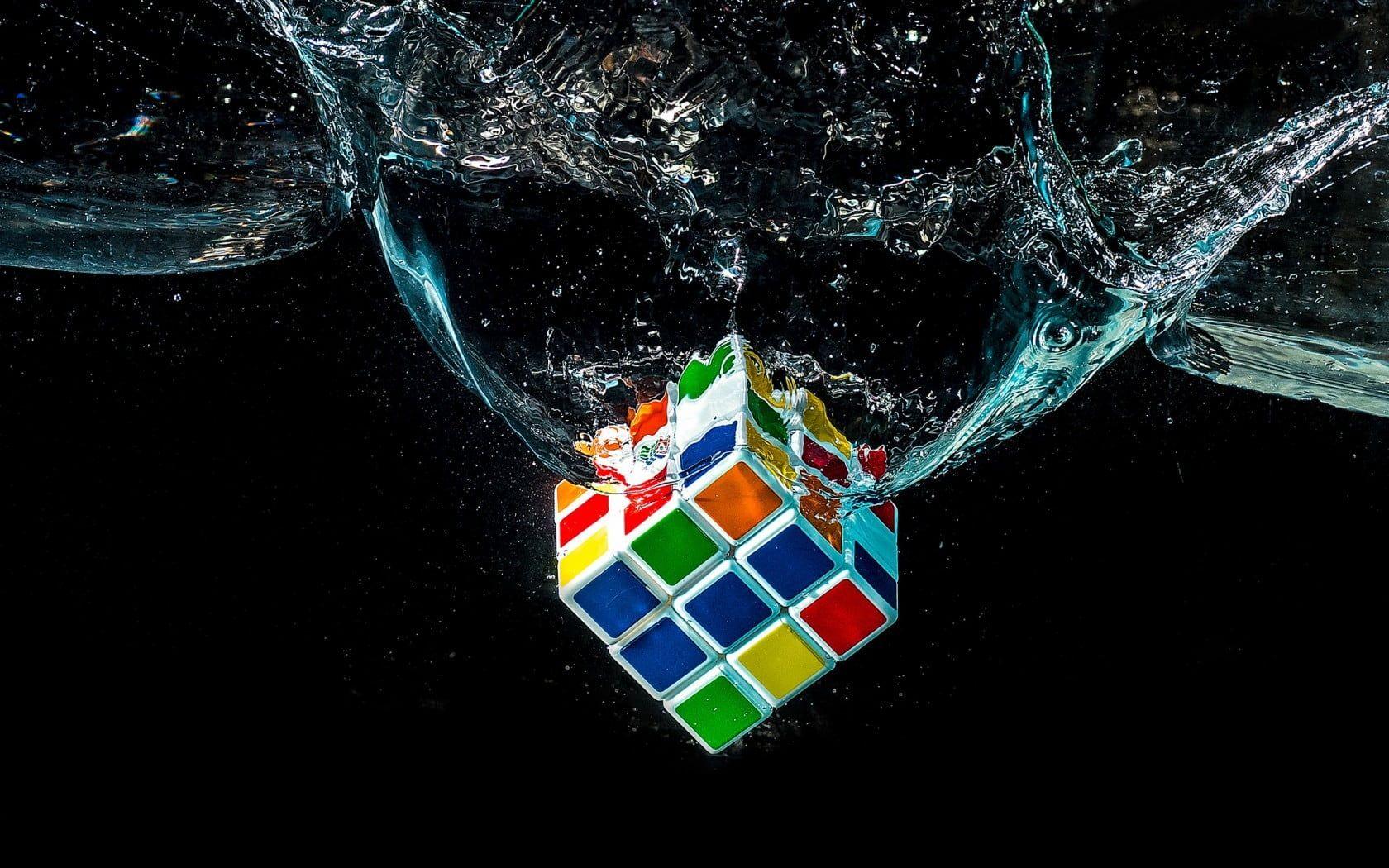 May 09, 2023
Best rubik's cube
I conducted research on the best Rubik's cube by looking through various sources, including Reddit discussions, a New York Times article, and other websites offering recommendations and advice. The sources provided a range of opinions and suggestions, with some consensus on certain cubes being suitable for beginners or speedcubing enthusiasts. However, personal preferences and cube technology advancements should be considered when making a decision.
---
Jump to research
Composed by
P. J.
Have an opinion? Send us proposed edits/additions and we may incorporate them into this article with credit.
---
---
Jump to top
Research

"Opinionated Buyers' Guide: Winter 2021 Edition"
The website serves as a buyer's guide for people who are interested in cubing.
The writer intends to offer one or two recommendations for each scenario that will satisfy most people instead of overwhelming the readers with options.
The author published a similar guide last year, but has updated the guide to include the new cubes released in 2021.
Several budget cubes like Moyu RS3M 2020 and QiYi MS, both factory-magnetic, and excellent in performance and quality, are well recommended by the writer.
The RS3M 2020 and QiYi MS come in both black and stickerless versions.
The RS3M is smooth and soft, with weaker magnets, while the QiYi MS feels crisp and clacky with slightly stronger magnets.
Cubicle and SpeedCubeShop sell easy-to-use magnet kits that are relatively inexpensive, but not mandatory, for improving the magnet strength on these cubes.
The WRM 2021 and X-Man Tornado V2, both newly added inexpensive flagship cubes in 2021, are also recommended.
The WRM 2021 has good performance and is highly configurable, making it a great choice for experienced cubers who will be able to find the settings they like.
The X-Man Tornado V2 is reputedly an excellent cube with mediocre reverse corner cutting.
The writer provides recommendations for several different scenarios, including novice cubers, people looking to upgrade, and those looking for backup cubes or gifts for kids.
The writer recommends the Moyu RS3M 2020 cube to novice cubers.
For those looking to upgrade, the writer recommends the Moyu WRM 2021 with excellent performance and very configurable cube, but recommends the "lite" version, which is less expensive than the full kit.
Recommendations for different budget and cube types are also made for gift-giving and as a backup cube.
The author also recommends getting magnetic cubes in general, but highlights that it's not compulsory to purchase one.
For those who want to branch out beyond 3x3 cubes, the YuPo V2M, MGC, QiYi MS, and Yuhu V2M are recommended for 2x2, 4x4, Pyraminx, and Megaminx, respectively.
The writer also discusses some interesting new cubes on the horizon, including the YJ MGC Evo and Peak S

"https://vivariumstudio.net/best-cheap-rubiks-cube/"
Provides a list of the "13 Best Cheap Rubik's Cube in 2023"
Outlines a buying guide for selecting a rubik's cube, including cost, branding, specifications, design, evaluations, stability, comfort, and durability
Emphasizes the balance of price and performance when purchasing a best cheap rubik's cube
Suggests choosing a reliable company for purchasing a rubik's cube to ensure exceptional support
Stresses the importance of evaluating technical specifications of the product to ensure it meets your needs and wants
Recommends considering the layout and design of the product, including the choice of materials, color palette, and visual weighting
States that reading customer reviews can be beneficial in determining a product's value and quality
Considers the predictability and manageability when evaluating a best cheap rubik's cube's efficiency
Emphasizes the importance of comfort and ease when using a rubik's cube
Suggests picking a rubik's cube with a modern, versatile design that is built to last
States that the target market for best cheap rubik's cube products is wide-ranging and can include customers of all ages, sexes, and geographic locations
Advises customers to consider price, quality, and demand when making a purchase
Offers a FAQ section, answering questions related to cost, advantages of purchasing a rubik's cube, determining when to purchase a new cube, and the best rubik's cube on the market
Encourages customers to relax knowing that buying the suggested products is likely a wise investment
Assures customers that clarifications or inquiries can be addressed by contacting the company.

"https://homechit.com/best-rubiks-cube-for-speedcubing/"
The webpage provides tips on how to save money when shopping for products.
It advises checking coupons or discounts, buy-one-get-one-free offers, and buying in stores with specials.
It recommends using cash instead of credit cards to avoid interest fees.
When buying the best Rubik's cube for speedcubing, it suggests knowing your budget and considering factors such as size, brand name, and warranty period.
The webpage advises comparing prices and deals before making purchases.
It recommends using price comparison engines like Google Shopping or PriceGrabber and reading reviews before buying.
The webpage suggests looking for coupons and discounts and buying from authorized retailers with price matching policies and offering competitive pricing.
It advises paying cash instead of using credit cards when buying to stay in touch with spending.
The webpage emphasizes the importance of researching products before investing money.
It recommends reading reviews to get an unbiased opinion and check for similar problems others may have encountered.
No specific product recommendations are provided, rather general tips and factors to consider when buying the best Rubik's cube for speedcubing.
The webpage advises considering whether coupons are available and how much gas would cost when saving money before buying the best Rubik's cube for speedcubing.
The webpage includes links to other articles related to products such as storage units and stand mixers.

"I think I've found the best possible cube for beginners."
The author suggests that the Cyclone Boys FeiWu cube is a good puzzle for a new cuber to use, and that beginners should move on from using the zhanchi.

The cube is prized for its stability, smoothness, speed, controllability, and the fact that it cannot pop. The author also notes that corner twists are rare on this cube and that corner cutting is decent.

The cube is available for around four dollars, which makes it an affordable option for people who are not sure if they want to get into cubing.

The design of the cube is somewhat unoriginal and looks heavily inspired by the Fangshi ShuangRen. It is only available in stickerless, which may cause slight recognition issues with the red or green sides.

Some comments suggest that there is no such thing as a "noobie cube," and that any cube will be good for a beginner, while others mention their own preferences for specific cubes.

One comment suggests that people starting off should start with a Rubik's brand cube first, so they can see what a bad cube is like before figuring out what suits them best. Another comment disagrees with this idea, stating that it is better to start with a better cube and not be held back by hardware.

Several comments suggest alternative cube options, such as the Aurora or the AoLong.

One comment mentions that the original post is seven years old, and that cube technology has come a long way since then.

Overall, the cube mentioned in the original post seems like a decent option for beginners, but there may be better options available now due to advances in cube technology.

"Quietest cube?"
Not used in article

"Where should I start for speed cubing?"
Post from a Reddit user asking for advice on speedcubing
User has been using the beginner method for a year and has recently purchased the MoYu RS3M 2020
User wants to know where to start to retain their memory and become more efficient
Suggestions from other Reddit users include learning intuitive F2L, 2-look PLL and OLL, and starting with the cross
A link to a tutorial on intuitive F2L is provided
Another user recommends learning cross first and being able to solve it on all sides
Tutorial links for beginner F2L, OLL, and PLL provided
The last user suggests that F2L is the last thing to learn and to focus on improving cross and F2L as they take up the most time
Several other users agree with the advice given previously
Specific Advice:
Learn intuitive F2L

Link to the tutorial provided - https://youtu.be/Ar_Zit1VLG0
A few users suggest starting with intuitive F2L before moving onto other algorithms

Learn 2-look PLL and OLL

Tutorial links provided for beginner OLL and PLL
Many users suggest learning 2-look PLL and OLL before moving onto full PLL and OLL

Start with the cross

Practice making it while the white face is on the bottom to avoid time-consuming cube rotations
Being able to solve the cross on all sides is recommended since some may be easier than others

Improve F2L and Cross

F2L and cross take up the most time and effort in a solve, according to a user, and should be heavily focused on
Suggests using inspection to improve these techniques

Additional Advice

A few users suggest learning other techniques or algorithms to improve upon speedcubing performance
Some users recommend not purchasing a speedcube at the start and sticking with the beginner cube until a certain level of proficiency has been reached
Users agree that practice is key to mastering any technique or algorithm in speedcubing

"https://www.nytimes.com/wirecutter/reviews/best-speed-cubes/"
The article discusses the rise of speedcubing and its evolution from a solo hobby to a popular sport, leading to the founding of the World Cube Association in 2004, which organizes major competitions around the world and has over 170,000 registered competitors just for their most popular event: the 3x3 cube.
The article notes that modern speedcubes have a smaller core and more finely-tuned springs or magnets than the original Rubik's Cube, which allows for smoother, faster solving. Magnets have also been added to the corners to make the sides easier to control when spinning quickly.
The article lists various factors to consider when choosing a speedcube, including adjustability, price, corner cutting, sound, and software features. They note that adjustability is especially important since it allows the user to set tension and magnetic strength to their liking and that price varies greatly among different cubes.
The article lists 14 different 3x3 cubes that were tested, including GAN 11 M Pro, GAN 13 Maglev, GAN 356 i Carry, GAN 356 XS, GAN i3, GoCube Edge, GoCube X, MoYu RS3M Maglev, MoYu RS3M 2020, MoYu WeiLong GTS2 M, QiYi MS, and the original Rubik's Cube.
The article provides detailed reviews for the MoYu RS3M Maglev, GAN 356 i Carry, and GAN 11 M Pro cubes.
The MoYu RS3M Maglev is recommended as "the best option for those getting into speed cubing thanks to its combination of adjustability, quality, and price" and is also great for casual users looking for a fun fidget toy. The cube uses long-lasting magnets instead of cheap springs, feels great to twist, and has just as many adjustability options as more expensive cubes.
The GAN 356 i Carry is recommended for puzzlers who want a Bluetooth-connected cube to track solve times and compete with others in real-time through an associated app. The cube is the most affordable of the connected cubes tested and offers similar adjustment capabilities as regular cubes.
The GAN 11 M Pro is recommended as the upgrade pick and is the overall best performer in testing. It has a silky-smooth feel and ample adjustment options, including sliders to tweak corner magnet strength and user-replaceable magnets. The cube doesn't have any smart features but provides an exceptional mechanical

"What are the best beginner speed cubes?"
The discussion thread was posted on Reddit's r/Cubers eight years ago and had two points in the post.
The user was looking for recommendations for beginner speed cubes and was considering ordering a 2x2, 3x3, and 4x4.
One Reddit user commented that modern speed cubes perform mostly the same and it all depends on personal preference and feel. No speed cube is specifically made for beginners.
Other users recommended buying a regular speedcube such as the MoYu Aolong v2 or the Dayan Zhanchi. These cubes were recommended for their stability and performance. The MoYu Weilong was also recommended for the 3x3.
The Cyclone Boys FeiWu was recommended as a high-performance budget cube.
A few users suggested the Dayan 5 Zhanchi stickerless as the best cube for the 3x3.
Some users recommended a cheap option for the 4x4, like the Shengshou v5 or QiYi 4x4, and more expensive option of MoYu AoSu.
The mini version of the AoSu was suggested if a user is not sure if they want to get serious about 4x4 cubing.
The YJ Guanlong was recommended as an entry-level cube at a low price.
Users suggested watching reviews for every cube that a user is considering before making a purchase.
Reddit users commented on their personal favorites, including the Aurora and the NewIsland Phoenix.
One user recommended against the Dayan Zanchi, stating that it locks up more often than the MoYu Weilong and pops occasionally.
A few people mentioned that the performance of the Cyclone Boys cubes is on par and even better than many 3x3s.
Other viable options for 2x2s include the Lingpo, Fangshi, and Wittwo v1.
One Reddit user asked if the Rubik's brand was a new style or an old style with stickers. They found the new style easier to finger trick.
There were disagreements among the users about the performance of certain cubes.
One user had a pet peeve about the misspelling of the word "Zanchi."
💭 Looking into
3 steps to solving a Rubik's cube for beginners
💭 Looking into
Top 5 fastest and smoothest Rubik's cube under $25