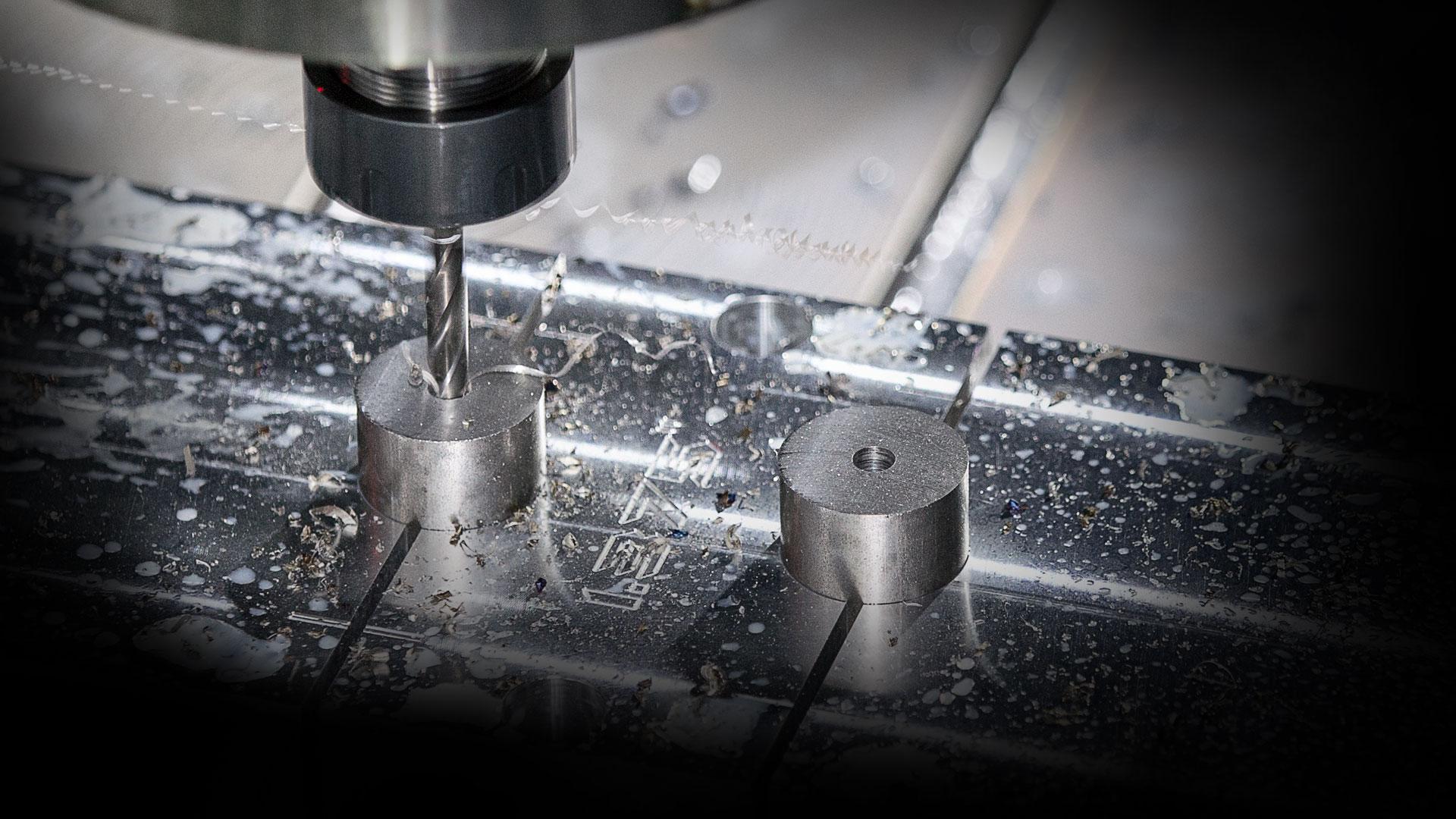 May 09, 2023
manufacturing processes podcasts
During my research, I explored several sources such as blog posts, articles, and Reddit discussions to find recommendations for manufacturing processes podcasts. These sources provided a variety of suggestions, with some podcasts being mentioned across multiple sources. Overall, there seems to be a general consensus on a few popular manufacturing podcasts, though the sources also provided some lesser-known options that may be of interest. Based on the information gathered, I am confident in presenting a list of podcast recommendations related to manufacturing processes.
---
Jump to research
Composed by
G. G.
Have an opinion? Send us proposed edits/additions and we may incorporate them into this article with credit.
---
---
Jump to top
Research

"https://blog.feedspot.com/manufacturing_podcasts/"
Making Chips podcast is weekly for manufacturing leaders with hosts that own metalwoking businesses
Advanced Manufacturing Now podcast is about technical information for advanced manufacturing in North America
The Manufacturing Report podcast is hosted by Alliance for American manufacturing president Scott Paul and discusses blue-collar job creation and industrial base strengthening
Gemba Academy is a podcast focused on Lean thinking, Toyota Kata, leadership, Six Sigma & productivity
Machinist Therapy Hotline podcast discusses CNC machining, manual machining and other topics related to making chips in the world of manufacturing
Gary On Manufacturing is a podcast by writer/analyst Gary Mintchell about manufacturing and production technology, leadership, and marketing
Today in Manufacturing podcast hosted by the editors from Manufacturing.net and Industrial Equipment News discusses the five biggest stories in manufacturing
Metal Steel Manufacturing podcast spotlights the valuable work happening in the metals trades, giving a platform to change-makers in the industry
The MRPeasy Manufacturing podcast is geared towards people working in manufacturing
Manufacturing Talk Radio podcast presents guests with an opportunity to provide broad or in-depth information about their area of expertise important to American manufacturers
Made In America With Ari Santiago is a podcast where Ari interviews successful thriving manufacturing leaders, uncovering their strategies for workforce development, leadership, sales/marketing, investments, technology, mergers, workplace culture and more
The Manufacturer's Network podcast offers a place for manufacturers to learn from and discover how they can help each other as a resource or as inspiration
Moore on Manufacturing with James Moore & Company is a monthly podcast discussing manufacturing issues such as year-end tax planning, operational efficiencies, IT, and HR concerns
The Job Shop Show podcast discusses custom manufacturing, covering topics such as design tips, in-depth information, and top-performing job shops
Manufacturing Talks podcast features Jim Vinoski interviewing people on the front lines of manufacturing and their stories of success and challenge
Industrial Strength Marketing podcast offers interviews with icons of manufacturing, industrial marketing, Martech, and media for insights to help listeners grow their business
Manufacturers Alliance Podcast aims to help everyone who works in manufacturing become a better leader and problem solver so all manufacturers can remain competitive
Pick, Place, Podcast covers the PCB assembly process, design tips, and touches on the challenges of electronics manufacturing
China Manufacturing Decoded with Renaud Anjoran discusses the hottest topics and shares actionable tips for manufacturing in China and Asia
The Manufacturing Alliance Podcast aims to bring a new perspective on industrial technology, manufacturing strategy, and inspiration to

"https://matics.live/blog/the-10-best-manufacturing-industry-4-0-podcasts-for-2022/"
List of 10 best manufacturing and industry 4.0 podcasts to listen to in 2022
The Industry 4.0 Podcast sponsored by UtilityAR, provider of augmented reality solutions for industrial training

Offers insight on a range of topics relevant to manufacturers hoping to upgrade their facilities with next-generation solutions, including the concept of a 'digital twin,' best practices for industrial dashboards, and how virtual spaces can improve team collaboration

Manufacturing Tomorrow produced by the Ohio Manufacturing Institute, an education center at The Ohio State University

Features interviews with industry leaders such as engineers, executives, and academics
Conversations center around the many ways manufacturers can use digital technologies to drive growth
Some episodes touch on theoretical manufacturing applications or solutions still in development, giving access to bleeding-edge content

Manufacturing Happy Hour hosted by Chris Luecke, who spent over a decade helping manufacturing facilities upgrade production processes with automated solutions

Features candid conversations about how the manufacturing world is changing with the very people who are driving that change – young up-and-coming talent.

Advanced Manufacturing Now is a podcast by SME Media, a non-profit association for manufacturing professionals with a nearly 90-year history.

Covers all angles of Industry 4.0 and delves into the finer points of topics like additive manufacturing, welding, and machining to identify how those areas are being impacted by the rise of new technologies

10 in 10 podcast tackles a range of topics that are relevant to today's manufacturers, including energy conservation and the practical considerations involved when introducing new technologies into a manufacturing facility. Episodes are approximately 10 minutes long.
The Sound of Automation podcast produced by CPA firm Clayton & McKervey offering deep dives on automation-related topics

Cover the financial aspects of manufacturing automation
Episodes feature data analytics, year-end planning, and KPIs that make a difference in a company's bottom line

Industrial Talk with Scott Mackenzie features conversations with industry leaders on the cutting edge of manufacturing.

Episodes cover a diverse range of subjects relevant to the industry, including transportation, supply chains, and other key manufacturing concerns.

Making Chips podcast led by a trio of manufacturing enthusiasts with extensive experience in both the business and hands-on aspects of the manufacturing industry

Approaches modern manufacturing from an insider's point of view.
Explains the technology, processes, workforce management techniques, and other considerations that drive leading facilities.

The 4.

"Best <b>Manufacturing</b> <b>Podcasts</b> for Your Business"
Not used in article

"https://www.bcast.fm/blog/best-manufacturing-podcasts"
"16 Best Manufacturing Podcasts For Your Business Innovation And Growth"
Introduction explaining the importance of long-term business growth in manufacturing
Importance of tying innovative projects to unmet consumer requirements to lower risk
A compiled list of 16 manufacturing podcasts for creative ideas and success advice

Metal Steel Manufacturing Podcast

About the value of metals trades as the forgotten industry and how it makes daily lives possible
Hosted by Greg Sheldon, an industry veteran with experience from hands-on tools to strategy and leadership
Link to podcast website and latest episodes, and platforms to subscribe

Over the Air – IoT, Connected Devices, & the Journey

Discussion of 3D printing as feasible for manufacturing applications with Blake Teipel, co-founder and CEO at Essentium
Link to bCast, Apple Podcasts, Google Podcasts, and Spotify

The Future Of

Discussions with experts from different industries, markets, and technology verticals about the future of such things as robotics, space travel, and education
Emphasis on authentic conversations with visionaries who are pushing boundaries to predict and shape the future human experience together
Platforms to subscribe: bCast, Apple Podcasts, Google Podcasts, and Spotify

Manufacturing Happy Hour

Hosted by Chris Luecke, industry veteran and founder of Manufacturing Happy Hour
Interviews with makers, founders, and other manufacturing leaders to dissect real-life applications and success stories
Tools, tactics, and strategies provided to tackle biggest manufacturing challenges and turn them into profitable opportunities
Link to podcast website and platforms to subscribe on Apple Podcasts, Google Podcasts, and Spotify

The Manufacturing Executive

Exploring the strategies and experiences that are driving midsized manufacturers forward
Conversations with passionate manufacturing leaders who have compelling stories to share about successes and struggles
Interviews with B2B sales and marketing experts about what's working on the business development front and how to make these ideas actionable
Link to latest episode and subscription on Apple Podcasts, Google Podcasts, and Spotify

Mindfulness Manufacturing

Provides listeners with real stories that apply Mindfulness to everyday work and personal lives
Discussions and topics relatable to any organization or profession
Emphasizes creation of an environment where people can learn

"Looking for podcasts related to manufacturing and mechanical design"
Redditor posted on r/engineering asking for podcast suggestions related to mechanical design and manufacturing processes.
Several users replied with various podcast recommendations:

Business of Machining: Journeys through the manufacturing industry, where the hosts discuss aspects of operating a business, but also talk about the machining and manufacturing work itself.
Engineering Matters: A podcast with an aim to share knowledge about technology and engineering by interviewing engineers from various fields.
99% Invisible: A design podcast that explores the unnoticed architecture and design in everyday objects and phenomena.
Well There's Your Problem: Weekly exploration into disastrous engineering failures, science, and technology, with comic relief and insight to help listeners learn from these disastrous mistakes.
Causality: Hosted by John Chidgey, it explores the root causes, commonalities, and lessons learned from various catastrophic events.

A user recommends a YouTube channel by Dan Gelbart that talks about manufacturing.
Another user suggests a series of lecture videos from MIT about aircraft systems engineering and their design process.
The lecture videos from MIT involve a detailed look at the design of the space shuttle and go in-depth with the specific sub-systems of the space shuttle, such as airframe or powerplant.
Some of the podcasts such as Business of Machining, Engineering Matters, and Well There's Your Problem, are focused on discussing the operational and business-related aspects of manufacturing, with a few discussions on the machining and production process.
Most of the podcasts listed are focused on engineering and design, rather than manufacturing processes, though they may have relevant discussions.
The post is from Feb 2021, and the asking post is from 2 years before, making it circa 2019.

"Looking for podcasts related to manufacturing and mechanical design"
The webpage is a Reddit post from r/MechanicalEngineer.
The post is titled "Looking for podcasts related to manufacturing and mechanical design" and was created two years ago.
The post has 14 points and there are 3 comments on it.
Users suggest different podcasts, including The Prepared, Makers & Manufacturers Podcast (in German), and The Hardware Entrepreneur.
One user mentions that The Prepared seems to be on hiatus or finished, but has a lot of interviews with manufacturing startups and similar.
Another user notes that The Prepared has announced a third season is coming.
The Hardware Entrepreneur has some manufacturing-focused episodes, although most of those are on PCBs and electronics.
The Makers & Manufacturers Podcast is a series that grew out of the Berlin meet-up of the same name.
The original poster (OP) says they are still interested and looking for suggestions of good quality podcasts related to mechanical design and manufacturing processes.

"https://tulip.co/blog/best-manufacturing-podcasts/"
Tulip prioritizes sharing knowledge and experience in a simple and accessible way for the next generation of frontline operations, which led to creating two podcasts: Augmented, featuring industrial thought leaders, and Behind the Ops, interviewing engineers and operators.
The webpage denotes the usefulness of manufacturing industry podcasts as a practical way to stay up-to-date, as it allows workers to consume content on-the-fly during commutes, breaks, runs, or even on the shop floor.
The mentioned benefits of podcasts resonate with manufacturing workers who often work away from their desks.
Manufacturing workers currently face numerous challenges such as labor shortages, supply chain disruptions, and process optimization.
Industrial Talk by Scott MacKenzie is a podcast that offers community building, industrial marketing, and news resource of "what's happening in the industrial workplace."
The Industrial Talk podcast offers advertising and placement on its website newsletter and provides promotional assets.
Gemba Academy Podcast by Ron Pereira, aims to provide continuous improvement in individuals and organizations using industry best practices for training.
The Manufacturing Millennial is a video podcast by Jake Hall focused on showing future generations how technology could impact the new world.
Making Chips is a weekly podcast that aims to equip and inspire manufacturing leaders to succeed in the challenging world of manufacturing by providing guidance and advice.
Manufacturing Happy Hour by Chris Luecke, helps manufacturers tell their stories to ideal clients while dissecting real-life applications of latest trends and technologies impacting modern manufacturers.
The Manufacturing Executive podcast hosts compassionate manufacturing leaders and discusses their strategies for growth in midsize B2B manufacturers using trendy mediums such as podcasting and social media outreach.
Operations with Sean Lane is a podcast that goes under the hood of how hyper-growth companies operate and aims to provide tactics for scaling growth and driving results.
Conquering Chaos podcast connects with real manufacturing leaders who are defining the future of manufacturing today, focusing on issues top of mind for real leaders and the actions they are taking to improve their organization.
Advanced Manufacturing Now is a podcast on the latest technology, equipment, processes, and factors impacting manufacturing from industry leaders and experts supported by SME, the nonprofit association of manufacturing professionals.
Advanced Manufacturing Now spans a wide variety of small and medium-sized firms at the core of American manufacturing.
In Machines We Trust hosted by MIT Technology Review Editorial Director Jennifer Strong thoughtfully examines the far-reaching impact of artificial intelligence on our daily lives and calls itself a podcast about the automation of everything and its human voices.
In Machines We Trust hosts story-driven production episodes that focus

"The 50 Best Podcasts of 2021 | The Atlantic"
Not used in article

"Listening to podcasts while working?"
Not used in article
💭 Looking into
Ways in which podcasts can enhance one's knowledge of industrial processes
💭 Looking into
3 popular manufacturing processes podcasts with brief summaries