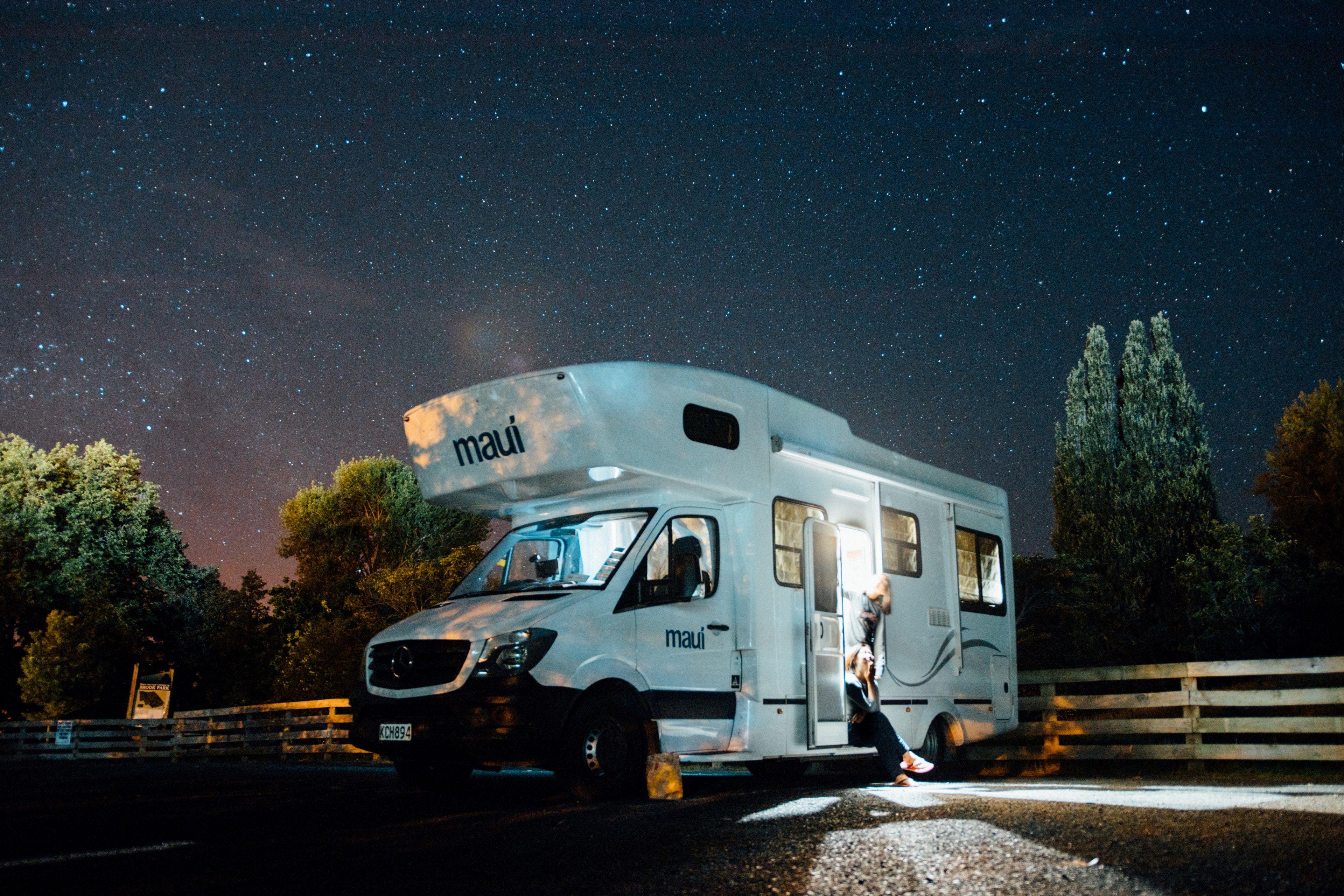 May 05, 2023
best choice of cheap minivan for motorhome
I researched various sources that discuss minivan options suitable for camper conversions. The sources included articles from ParkedInParadise, Kelley Blue Book, DoItYourselfRV, RVTalk, Gnomad Home, and Reddit discussions. There was a general consensus on some popular minivan models for conversions, such as the Toyota Sienna, Honda Odyssey, and Dodge Grand Caravan. My research suggests that there are several good minivan options for camper conversions, but the best choice depends on factors like budget, reliability, and personal preferences. The sources also provided insights into various conversion ideas and features.
---
Jump to research
Composed by
D. N.
Have an opinion? Send us proposed edits/additions and we may incorporate them into this article with credit.
---
---
Jump to top
Research

"https://www.doityourselfrv.com/minivan-camper/"
The humble minivan is a popular option for cheap camper van conversions as they offer plenty of interior space for building out a sleeping and cooking space.
Popular models of minivans suitable for conversion include the Toyota Sienna, Honda Odyssey, Kia Sedona, Chrysler Pacifica, Dodge Grand Caravan, and the Chrysler Town & Country.
Minivans can be converted inexpensively, with some conversions costing just a few hundred dollars, and a maximum conversion cost of around $1000.
When planning a minivan conversion, it is essential to make a plan for the back of the minivan and to accommodate for armrests, seating and seat belts, consoles that need to remain in place, and headroom.
When converting a minivan, it is crucial to keep the layout simple and only install what is needed to create a comfortable space for sleeping, cooking, and even working and bathing.
A minivan's cargo area is typically around 28 to 30 square feet, making it a tight space to work within.
Removing seats or tucking them into the floor is key to making a minivan into a simple camper van.
Some minivans come in a cargo version, which is more accessible to convert into a tiny campervan.
A modular approach to creating the campervan's systems such as water or power can save time and money.
Portable chargers and generators from companies such as Jackery or Rockpals can provide power for a minivan campervan.
Instead of cutting holes in the minivan for a rooftop fan, use a USB-powered fan that can be moved around the vehicle.
To save money and time, keep items as modular as possible. The number of built-in pieces should be kept to a minimum.
Looking beyond the typical idea of storage such as cabinets will help to find those little extra spaces to make your minivan the ideal camper.
There are plenty of options for alternative storage. For example: store more items on the ceiling or under the floor, hang shoe racks or hooks on the walls, install an inexpensive rooftop cargo rack.
Before embarking on the construction of a new bed, kitchen, storage, or tables, make a template with large pieces of cardboard, which will give you a good idea of how much material you will need and how much space you will need.
Some minivans already have nice, flat floors, while others may have cargo hooks, seatbelt mechanisms, or carpet that may need to be removed or

"Got myself a minivan and wish I had this my whole life"
Not used in article

"looking to buy a used minivan. Which is the better option?"
Not used in article

"https://www.rvtalk.net/best-van-for-camper-conversion/"
Camper vans are a suitable and economical option for single travelers or couples who love spontaneous adventures or short weekend trips, as they are lightweight, compact, fuel-efficient, and easier to maneuver.
Customizing your own van is often a more affordable option than buying a new fully-equipped one, and there are many resources available online to support DIY projects.
The best van for camper conversion depends on several factors, including interior height, wheelbase, access doors, engine/mileage/fuel efficiency, and four-wheel-drive capability.
The Ram ProMaster is listed as the top pick for the best van for camper conversion due to its spacious interior, low floor heights, front-wheel drive, turning radius, clean and simplified layout, and aftermarket support. Its cost ranges from $31,790 (new) to $15,000-$20,000 (used).
The Mercedes-Benz Sprinter is another excellent option but can be more expensive, with a cost ranging from $36,355 (new) to $10,000-$20,000 (used, but larger models can get expensive quickly).
Other good van options for camper conversion include the Ford Transit, VW Crafter, Renault Trafic, Chevy Express/GMC Savana, Vauxhall Movano, and Nissan NV.
Minimum expected cost for a DIY van conversion project is around $18,000, with the biggest expenses being the van itself, insulation, ventilation, solar power and batteries, and a kitchenette/bathroom.
DIY camper van conversion steps include designing a floor plan, insulation and flooring, electrical power and lighting, heating and cooling, installation of a bed platform, kitchenette, and bathroom, creation of storage solutions, and adding final touches such as curtains, blinds, and decorations.
Van conversion kits are available from various companies, and online resources such as YouTube videos, forums, and blogs offer helpful tips and advice for DIY projects.
Other relevant information about camper van conversion includes the pros and cons of different roof types (low roof, high roof, and pop-top), and important features such as four-wheel-drive, access doors, engine type, fuel efficiency, and towing capacity.
Luxury Class B camper vans with basic amenities can cost over $100,000, while more affordable options that lack a shower and toilet are very limited in terms of living space, storage space, and comfort.
RAM PROMASTER is chosen as the best affordable van for camper conversion, while Mercedes-Benz Sprinter is chosen as the best luxurious option.

"https://www.kbb.com/best-cars/best-used-minivans-under-20000/"
The webpage discusses the best used minivans under $20,000. It states that minivans are particularly useful as family cars due to their easy entry and exit, spacious passenger and cargo areas, and relatively efficient powertrains.
There is a list of eight minivans that are good choices for used models priced under $20,000. Each listing includes a brief overview of the vehicle's features. No specific information is given about how each van performs as a motorhome, however.
The first van listed is the 2016 Toyota Sienna, which is described as a leader of its class due to its reliability, three-zone climate control, power sliding doors, and Toyota's Star Safety System. It is noted that all-wheel drive is available, which is rare for a minivan.
The 2016 Honda Odyssey is described as a feature-packed minivan with an available in-vehicle vacuum cleaner, leather seats, 3-zone climate control, and power sliding doors. It is noted that it is comfortable, spacious, easy to drive, and safe.
The 2017 Chrysler Pacifica is described as having expressive styling and a luxurious cabin. The standard Pacifica is well-equipped and capable, and the Touring-L Plus trim makes the most of a budget under $20,000 with extras like a 13-speaker audio system, a second-row entertainment system with dual 10-inch screens, and more.
The 2016 Chrysler Town & Country is described as upscale and stylish, with standard leather seating and power sliding doors. The loaded Limited Platinum trim level is within reach of a $20,000 budget, offering a sunroof, power-folding exterior mirrors, a heated steering wheel, upgraded leather upholstery, and a 9-speaker audio system, among other features.
The 2018 Dodge Grand Caravan shares the same mechanical core as the Town & Country and is comfortable and practical, with Stow 'n Go second-row seats that fold flat into the floor for maximum cargo space. Under a $20,000 budget, one can look for well-equipped Grand Caravan SXT models.
The 2017 Ford Transit Connect Passenger Wagon might not be top-of-mind when it comes to minivans. However, this is an easy-to-park versatile van with a small footprint. It features seven-passenger seating, sliding side doors, and comes with smart features like rear cross-traffic alert and blind-spot monitoring. For the most family-friendly features, one should look

"Van life too expensive for average folks."
Not used in article

"10 <b>Relatively Affordable Camper-Van Conversions</b> for Living ... - <b>MotorTrend</b>"
Not used in article

"A Breakdown of Minivans for 2021 in the United States of America"
A member of the r/whatcarshouldIbuy subreddit has written an article about "A Breakdown of Minivans for 2021 in the United States of America" two years ago.
The article explains the advantages of minivans over SUVs when it comes to accommodating large families with kids, providing more comfortable and spacious third-row seats, and easy accessibility with dual sliding doors.
The author suggests SUVs with 4WD or AWD, such as Jeeps, Land Rovers, Toyota 4Runner, Toyota Land Cruiser, Kia Telluride, Ford Explorer, and Subarus, are better options for off-road driving or snowy/icy areas.
The author breaks down the seven minivans sold in the US into two categories, "Highly recommended" and "Not recommended," based on the author's opinion and some objective factors such as fuel economy, cargo space, safety, and reliability.
"Highly recommended" minivans:

Honda Odyssey:

One of the most spacious and comfortable minivans with a lot of safety features and great cargo space (38.6 cubic feet with the 3rd row in use, up to 92.3 cubic feet with the third row down).
Comes with a 280 horsepower V6 engine, decent fuel economy, and scored well in crash and safety tests.
Not as reliable as Toyota's Sienna and may have transmission issues.

Chrysler Pacifica:

Offers many standard and optional features and looks good both inside and outside.
Offers AWD, which is rare for a minivan and great for areas with rough weather conditions.
Offers a hybrid model with impressive fuel economy (almost 30 MPG gas with up to 82 miles electric).
Less cargo space than peer minivans and has a track record of lower reliability than Honda or Kia.

Toyota Sienna:

Got a redesign in 2021 and hybrid engines, making it fuel-efficient (36 city/36 hybrid highway FWD and 35/36 for hybrid AWD) and visually appealing.
Comes with AWD and Toyota's legendary reliability track record.
Interior is nice, scored well in safety and crash tests, but lacks folding flat seats in the second row.

Kia Sedona:

Offers excellent ride quality, spacious 1st and 2nd row, and a strong reliability track record.
Comes with a 5-year/60K

"https://gnomadhome.com/minivan-camper-conversions/"
Minivans are often overlooked as a base for camper van conversions because they're not as flashy; they're smaller and don't have as much interior space.
However, minivan conversions and other small campervans have many advantages for full-time road living. They're more affordable, fuel-efficient, easier to drive, and accessible to any mechanic.
There are several makes and models to choose from when planning minivan camper conversions such as Toyota Sienna, Honda Odyssey, Dodge Caravan / Dodge Grand Caravan, Chrysler Pacifica, and Kia Sedona. Older models like the Ford Aerostar and Windstar, and cargo-minivan hybrids like the Chevy Astro, Ford Transit Connect, Ram Promaster City, Nissan NV200, and Mercedes Metris are also available.
If someone is considering a minivan for their DIY van build, we've gathered a list of innovative minivan camper conversions to inspire and help them get started.
Josh built out his 2012 Toyota Sienna for only $300 for his ultra-simple minivan conversion. He removed the seats from the back but left the rest of it as-is and cut the cushions from the mattress into sections. He built window covers with Reflectix and black fabric on one side, and created a shelving unit on the driver's side.
Gail created a custom minivan camper conversion using a 2008 Dodge Caravan by building it out in three sections. She included a bed platform lengthwise behind the driver's seat with storage underneath, a kitchenette situated across the back of the minivan camper, and storage cubbies built into the kitchenette accessible when opening the back of the van. Under the floor, Gail built an insulated section to store medication and dehydrated food.
Jay converted a 2003 Honda Odyssey into a minivan camper, and one of the unique features of this minivan camper conversion is the awning/deluxe room combo with screens that extends the living space extensively. He has a portable power station charged by a 50-watt solar panel that powers his outside lights which he strung along the awning, providing a cozy feel. A 100-watt panel on the roof powers his fridge, fan, heater, and interior outlets. For water, Jay's minivan camper conversion has a simple water dispenser with a pump jug.
Loui built and lived in a 1989 Ford Aerostar, and her minivan camper conversion process took about three months. The build included features typical in a

"https://www.parkedinparadise.com/minivan-camper/"
Minivan camper conversions are a great way to save money, maximize space, and travel in a vehicle nimble enough to fit into a standard parking garage.
The article offers a list of creative minivan camper ideas suitable for weekend warriors, solo travelers, or people who want to live in a van on a budget.
The article mentions specific model minivans that can be used for camper conversions: Dodge Grand Caravan, Toyota Sienna, Honda Odyssey, Kia Sedona, Chrysler Pacifica, and Nissan NV.
Specific minivan camper conversions are highlighted with their design features:

VW T4 camper conversion with pop-top for sleeping, a fold-out couch, a propane-powered stove, and gravity-fed sink design.
2001 Dodge Grand Caravan named Bubsy. Furniture repurposed. Electric system uses a Jackery 1000W solar-powered generator.
An Ester and Muriel VW T4 camper with lots of shelving, a fold-out desk, and a couch that folds into a bed.
A 4x4 Toyota Hiace camper owned by Joriën and Sandra, with a pop-top for sleeping, a 30-liter water tank, a diesel heater, and mini camping fridge.
Roadloft camper van conversion kits are optimized to make the best use of space and include features such as bench and table, slide-out kitchen and retractable sinks for specific models of minivans.
A VW Caddy micro camper to take road trips around the UK, using back drawers that slide-out for cooking, and extra shelving on the side for additional storage space.
A Nissan NV200 minivan camper design that uses basic shelving for storage and a slide-out bed design that can be used as extra seating or for sleeping.
Oasis Campervans specializes in minivans including Toyota Sienna, Honda Odyssey, Dodge Grand Caravan, and Chrysler Pacifica. Custom builds take just 3-4 weeks and include a full kitchen with running water, dining table, bed, and lots of storage.

There are no specifics mentioned about the cheapest model of minivan for camper conversions. It is suggested that choosing a minivan for conversions will help save money. The article discusses several different camper conversions for multiple models of minivans, from DIY builds to purchased kits and professional builds.
Other types of tiny van conversions are also mentioned, including Ford Transit Connect camper conversions, Ford Transit camper van conversions, Dodge ProMaster conversions,

"Ideal minivans for converting"
A Reddit user is planning a North and South American road trip and is considering converting a minivan.
They note that a minivan would be a better fit for their needs due to better fuel efficiency and a smaller size.
The user has some experience camping in a Chevy minivan and is looking to upgrade for their longer trip.
They indicate their budget is $10,000 and are looking for vans 2007 and newer.
The user has narrowed their choices down to a Dodge Grand Caravan, Toyota Sienna, or Honda Odyssey.
Reddit users offer their opinions on each minivan, with some recommending the Honda Odyssey or Toyota Sienna and others suggesting a Dodge Grand Caravan or a Chevrolet Astro/Safari.
A user noting that the Dodge Grand Caravan has a lot of interior space, 25 mpg, and good traction in snow/mud.
Several links are provided for converting a minivan into a camper, including a tutorial on converting a Honda minivan into a camper and a $350 do-it-yourself conversion.
Other helpful advice includes adding velcro and magnets to hang curtains and installing reflectix insulation for windows.
There are mentions of transmission issues with various minivans, such as the Honda Odyssey having a weak transmission for the motor and the Dodge Grand Caravan having reported issues with the PCM computer and rear brakes.
Reddit users suggest cargo vans as an alternative for minivans, noting that they are easier to insulate and are more stealthy with fewer windows.
Minivans are noted for being more comfortable to drive, especially on long trips.
Several users mention the importance of proper maintenance to prevent issues with the interior and mechanics.
One user shares pictures of their conversion of a Honda Odyssey to a camper, including a bed frame, kitchen area, and curtains.
Specific models mentioned by users include the Dodge Grand Caravan Ext, Kia Sedona, Chevrolet Astro/Safari, and 90s-early 2000s Toyota.

"5 Amazing DIY Minivan Conversions (With Video Tours) - DoItYourselfRV"
Not used in article
💭 Looking into
Benefits of Converting a Minivan into a Motorhome
💭 Looking into
DIY Guide to Converting a Minivan into a Motorhome
💭 Looking into
Top 5 Cheap Minivans for Motorhomes under $20,000