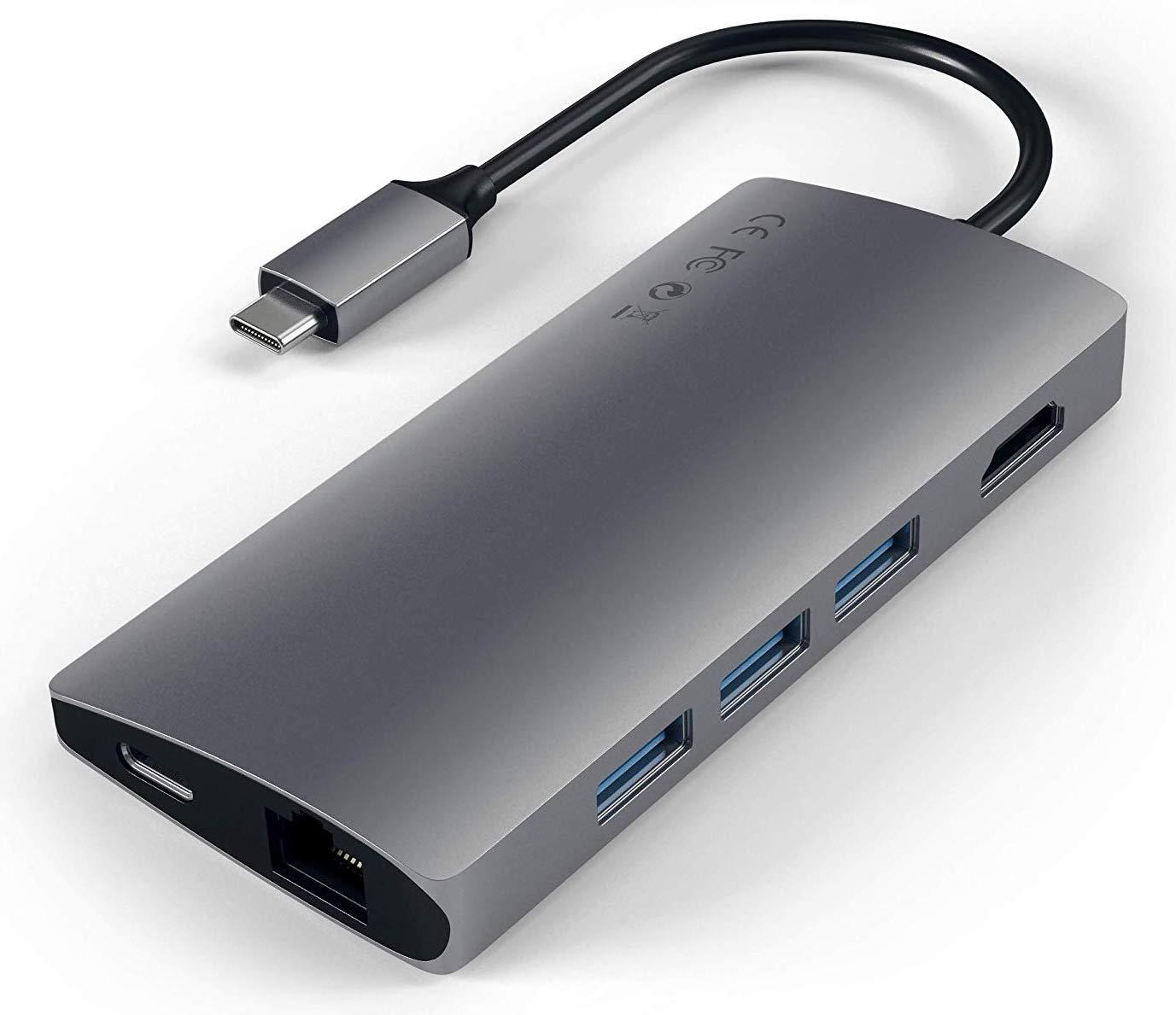 May 02, 2023
best usb-c hubs for a macbook pro m1
I researched various sources to find the best USB-C hubs for a MacBook Pro M1, including articles from Macworld, Laptop Mag, iMore, and Reddit discussion threads. The sources provided a variety of recommendations, with some consensus on popular brands like Anker, Satechi, and UGREEN. There were some concerns about USB-C hubs potentially causing issues with M1 MacBooks, but overall, the recommendations were based on personal experiences and expert reviews.
---
Jump to research
Composed by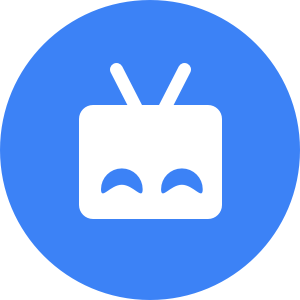 Anonymous Sheep
Have an opinion? Send us proposed edits/additions and we may incorporate them into this article with credit.
---
---
Jump to top
Research

"https://www.macworld.com/article/668462/best-usb-c-hubs-and-adapters-for-mac-2022.html"
USB-C is a new standard of USB that offers faster charging times and faster transfer speeds of up to 10Gbps.
Thunderbolt 3 and 4 are faster variants of USB-C available on newer Mac models that can handle data transfer, video output, and power input.
Thunderbolt 3 and 4 offer 40Gbps of bandwidth, while USB4 also offers 40Gbps.
Thunderbolt 4 has a few extra benefits over Thunderbolt 3.
USB-C eliminates the need to plug in at a certain orientation.
Most people require a USB-C hub to add different ports that are not available on their MacBook.
An "adapter" works with a single port, while a "hub" gives you multiple ports. A "dock" or "docking station" offer even more ports than a hub.
Thunderbolt 4 hubs offer super-fast data transfer.
USB-A ports are necessary for some older devices and should be looked for in USB-C hubs.
USB 3.0 offers a speedy bandwidth of 5Gbps compared to USB 2.0's 480 Mbps.
IQuick Charge 3.0 (35W) or BC 1.2 (7.5W) ports can be used for charging older USB slots.
USB-C slots can be more capable than USB-A slots when it comes to charging phones, requiring a minimum of 18W to charge an iPhone.
Other ports to look for include Gigabit Ethernet for faster wired internet access and an SD or microSD card reader for adding inexpensive portable storage to your system.
Passthrough charging is available on most hubs and should be looked for.
Power Delivery (PD) charging power should be checked to make sure a hub can handle charging your particular MacBook model.
USB-C adapters are available for different display standards such as VGA and DVI.
Many hubs are not compatible with Apple's SuperDrive CD/DVD drive.
The Anker PowerExpand 8-in-1 USB-C Hub, Ugreen 4-in-1 USB 3.0 Hub, Satechi Pro Hub Max Adapter, Plugable 5-in-1 USB-C Hub, and Twelve South StayGo are all reviewed on the page and recommended for different uses and needs.

"https://www.imore.com/best-usb-c-hubs-macbook-pro"
MacBooks are often equipped with a very limited number of ports.
USB-C hubs or docks can provide additional ports to connect various devices.
USB-C hubs are designed to perform well with a newer MacBook.
The list provides options for different purposes and budgets.
Belkin's Thunderbolt 4 Dock is a powerful hub with an SD card reader, HDMI port, audio port, Ethernet port, and several USB ports. It is expensive.
Baseus hub offers combo of eight ports, and HDMI port, audio port, Ethernet port and compatibility with MacBook Pro.
Ugreen's 6-in-1 USB-C Hub offers reasonable price and supports full 4K video playback at 60Hz.
Satechi's multi-port adapter is suitable for running most of the peripherals with MacBook Pro and offers SD and microSD card reader, 4K HDMI, Gigabit, and three USB-A ports. Not suitable for high-speed data transfer or dual-4K displays.
Anker's PowerExpand Direct has two USB-A ports, one HDMI port, micro SD, and SD card readers, a Lightning audio port, USB-C port for high-speed data transfer, and USB-C port for up to 100 watts of power delivery.
TOTU's 11-in-1 USB-C Hub allows up to six USB devices to connect at once and offers USB 3.0, USB 2.0, HDMI, VGA ports, Gigabit Ethernet port, TF, and microSD card readers, and a USB-C port.
HyperDrive's USB-C Hub snaps right into place in MacBook's two ports to replace two USB-C ports with eight ports, including 5K display, HDMI, SD, micro SD, mini DisplayPort, and USB-A.
uni's USB-C to USB Hub 4 Ports is a simple and inexpensive hub that converts one USB-C port into four USB-A ports.
The slim form factor of 7-in-1 hub makes it useful when on the go and can transform a single USB-C port into three USB-A ports, one HDMI port, one Power Delivery (USB-C) charging port, one SD card reader, and one TF (TransFlash) card reader.
Consider the tasks you will be using the hub for before purchasing hubs.
Users who need the best performance to transfer data and run advanced graphics work will require a Thunderbolt port.
The cost and the need for a Thunderbolt port should be considered before purchasing hubs.
The webpage

"https://www.laptopmag.com/best-picks/best-usb-c-hub-for-macbook-pro"
The webpage lists the best USB-C hubs for MacBook Pro models.
A MacBook Pro's weakness is its lack of ports, which makes USB-C hubs a necessary accessory to connect peripherals.
The MacBook Pro 14 does not come with any USB-A ports.
USB-C hubs allow users to add necessary ports and change how their laptop is used.
The EZQuest Multimedia Hub is the best USB-C hub out there with a competitive price, all right ports, 100W power delivery, and compatibility with virtually every platform.
The Plugable USB-C 7-in-1 Hub is a steal at its price ($27) and features three USB 3.0 ports with 5Gbps transfer speeds, HDMI 1.4 connectivity which can support 4K resolution at 30Hz, and two SD card readers.
The Targus' USB-C Dual 4K Docking Station boasts 100W power delivery, two HDMI 2.0 inputs with 4K capabilities at 60Hz, and is a hybrid USB-C hub in disguise.
The Kensington SD1650P USB-C Single 4K Portable Docking Station charges devices and adds several ports to your laptop, MacBook, iPad, and even an Android tablet. It can also work off a device's power supply without needing a power adapter.
The Plugable Thunderbolt 4 and USB4 Hub is a small accessory that's a pocketable powerhouse with three Thunderbolt 4 ports that can charge devices, transfer data, and link up to external monitors at the same time.
The Dell DA300 is one of the smallest and most portable USB-C hubs around and features an HDMI port, a DisplayPort, a VGA port, an RJ45 Ethernet port, one USB Type-C port, and one USB 3.1 port.
The Kensington SD1600P USB-C Mobile Dock is a viable docking station and USB-C hub for MacBook users on the move and acts as a USB-C passthrough power supply.
Kingston's Nucleum USB-C hub has two USB 3.0 ports, an HDMI port, an SD card and microSD card slot, one USB-C with 60W pass-through charging, and one regular USB-C port.
The Anker PowerExpand+ 7-in-1 USB-C Hub delivers great power in such a lightweight device, features an Ethernet port, and is compatible with MacBook Pros.
The webpage points out the drawbacks of each USB-C hub, such as odd port placement,

"The Best USB and USB-C Hubs | PCMag"
Not used in article

"USB-C Hub recommendations."
The Reddit post, titled "USB-C Hub Recommendations," was published on the r/macbookpro subreddit one year and eight months ago.
The poster was looking for recommendations for a USB-C hub for their M1 Mac. They were considering purchasing one from Anker but had seen reports of Macs being bricked by those hubs.
Many users replied with recommendations for different USB-C hubs that they have used and trust, including Anker, Satechi, Plugable, Belkin, Sabrent, HOYOKI, and UGreen.
Several users cautioned against using cheap or unknown USB-C hubs, as those companies have no reputation to uphold and often disappear after a year. They recommended sticking to known, trusted brands.
One user specifically asked for recommendations for a USB-C hub that can handle 5120 x 1440 monitors at high refresh rates, ideally 240hz.
The recommended USB-C hubs have various offerings for various needs. They come in different sizes and shapes and offer different ports and features to suit different users.
Some users experienced issues with certain USB-C hubs, such as the HDMI port failing or the Ethernet adapter always drawing power, even when no LAN cable is plugged in.
One user recommended the NOVOO USB C Hub 8 in 1 USB-C Dock with Hidden Cable that has all the ports you could need and doesn't get hot. It also has a neat way to tuck the USB C cable into itself and a hook so you can clip it onto a bag or something.
Another user recommended the j5create triple monitor dock that costs $109 at Best Buy and has 100W pass-through.
One user asked if anyone had used a HOYOKI hub for 2 extra monitors on their MacBook M1, but they were having trouble with it and noted that it isn't plug-and-play.
Some users were concerned about the issue with bricking Macs, but others noted that Apple sent out an update to fix the issue, and they haven't experienced any problems with their USB-C hubs since installing the update.
Many users recommended using a USB-C hub with a cable rather than the kind that hang from your device.
One user recommended the iVANKY Docking Station Pro, 12-in-1 including HDMI, SD card slots, USB-A4, USB-C1, 18W PD, charging power up to 96W.
Another user noted that MacOS doesn't support MST, and it would be challenging

"What's the best USB-C hub for the M1 MacBook Pro/Air?"
The webpage is a discussion thread on Reddit titled "What's the best USB-C hub for the M1 MacBook Pro/Air?" created by a user who recently ordered an M1 MacBook Pro.
The original poster (OP) was looking for a USB-C hub that has an HDMI port, micro/SD card slots, 2 USB-A, and 2 USB-C ports (for charging and for data), with the best quality pass-through charging. The hub should also have great build quality, a tight and secure fit, and the color should match the space grey color of the laptop.
The OP listed 3 potential options and asked for recommendations or experiences with these hubs, or any other recommendations.
The three options were Hyperdrive, Satechi, and Anker.
A Fakespot Reviews analysis bot replied to the thread, analyzing the Amazon reviews of one of the potential options, HyperDrive, and giving it an "A" grade for trustworthiness.
Several comments expressed concern over the possibility of USB-C hubs bricking M1 MacBooks.
A comment included two links to threads on the same subreddit discussing bricked M1 MacBooks due to the use of USB-C hubs for power delivery and passthrough charging.
Another comment expressed the opinion that the number of bricked M1 MacBooks was quite low compared to the number of units sold.
The original poster decided to get a USB-C hub without any power delivery to be on the safe side. They went with a UGREEN USB-C Hub that has all the ports the OP needed, including an HDMI port, micro/SD card slots, 3 USB-A ports, and one USB-C port (for charging and for data).
The OP updated the thread two years later, saying that they were happy with the UGREEN USB-C Hub.
The OP upgraded to the newer version of the UGREEN USB-C Hub, which has 4K60HZ HDMI support, after upgrading their monitor.
The precise models of the USB-C hubs discussed in the thread include:

HyperDrive USB C Hub, Sanho USB-C Duo 7-in-2
Satechi Aluminum Type-C Pro Hub Adapter with USB-C PD (40 Gbps)
Anker USB C Hub for MacBook, PowerExpand Direct 7-in-2 USB C Adapter
UGREEN USB C Hub with 4K USB C to HDMI, SD TF Card Reader, 3 USB 3.0

"Recommendations on USB-C hubs & adapters for M1?"
Reddit discussion thread titled "Recommendations on USB-C hubs & adapters for M1?"
Original post by a user asking for recommendations on USB-C hubs and adapters for MacBook Pro M1, noting they cannot get Satechi ones
Discussion thread dated two years ago, with 6 points and 9 comments
Several users recommend the Anker brand and specifically the Anker USB C Hub Adapter mentioned by a user in a comment, which supports HDMI, Ethernet, and PD charging
Two users mention that they trust Anker as a reputable brand with good quality products
Other brands and products mentioned by users in the discussion:

Hyperdrive DUO 7-2 hub, which supports 40Gb on 1 port and is case-friendly
Cable Matters USB C Multiport Adapter, with USB 2.0, ethernet, and 60W charging
Aukey 8-in-1 USB-C hub with 100W PD charging
CalDigit TS3 Plus dock, with 15 ports and 85W charging
J5Create dual USB-C hub
Satechi 9-in-1 USB-C adapter compatible with all Apple USB-C devices including MacBook Pro M1. Features include USB-C charging slot, HDMI/VGA ports, USB-A ports, SD card slots, Gigabit Ethernet, and 2 detachable USB-C cables.

One user mentions that they would go with Anker but it's not available where they live
Users in the discussion note different features and requirements they have, such as supporting 8K display port, case-friendliness, and not needing SD card slots or an ethernet cable
Other comments include users agreeing with recommendations or expressing gratitude for the suggestions
Overall, the discussion provides a variety of options and personal experiences with different USB-C hubs and adapters, although it was from several years ago and some of the models mentioned may no longer be available in the market or may not be compatible with newer MacBook Pro models beyond the M1.
💭 Looking into
A guide to choosing the right USB-C hub for a MacBook Pro M1
💭 Looking into
The top 5 best USB-C hubs for MacBook Pro M1 with pros, cons, and port specifications