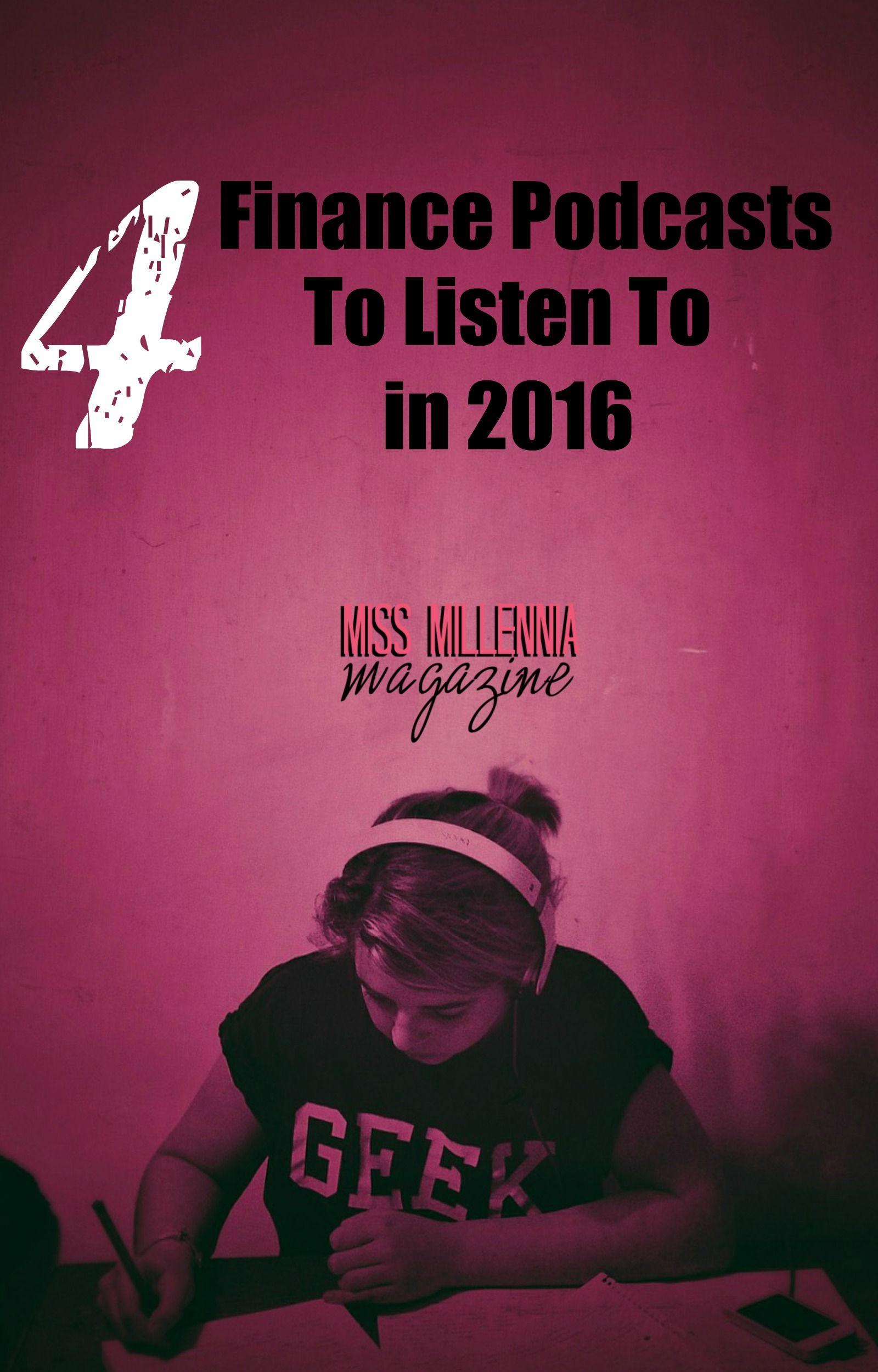 May 02, 2023
best podcast to learn personal finance skills
I conducted research on various online sources, including Reddit threads, articles from reputable websites like Lifehacker, Business Insider, and user-generated lists of personal finance podcasts. There was a general consensus on several popular podcasts, with some variation depending on the specific financial topics users were interested in. My research provided a comprehensive list of personal finance podcast recommendations, but individual preferences may still vary.
---
Jump to research
Composed by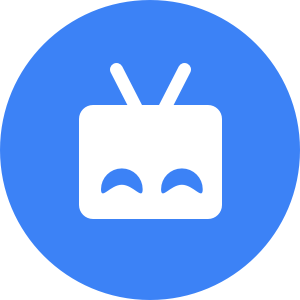 Anonymous Pig
Have an opinion? Send us proposed edits/additions and we may incorporate them into this article with credit.
---
---
Jump to top
Research

"Personal Finance Podcasts and Investing Podcasts List"
List of personal finance, investing, estate planning, insurance, and crypto podcasts, sourced from a Reddit post
Each entry contains links to both Google Podcasts and YouTube channels, if applicable, for the specific podcast
The name of the host and their designation (ChFC, CFP, JD, etc.) are listed
"Type" column denotes the category of podcast: personal finance, investing, insurance, retirement planning, estate planning, or crypto
"Retirement Planning Education, with Andy Panko": a podcast hosted by Andy Panko with a focus on retirement planning, personal finance strategies, tax planning, and life goals.
"Money Guy Show": a podcast featuring J Brian Preston, CPA, CFP, and Bo Hanson, CFA, CFP, that discusses a variety of personal finance topics such as common financial mistakes, understanding investment fees, and maxing out your 401(k).
"Your Money Your Wealth": a podcast hosted by Joe Anderson, CFP, and Al Clopine, CPA, that focuses on retirement strategies, tax planning, and building wealth.
"Retirement Starts Today": hosted by Benjamin Brandt, CFP, the podcast covers a wide range of retirement-related topics, including tax planning, Social Security, and investment strategies.
"Stacking Benjamins": a personal finance podcast hosted by Joe Saul-Sehy (ex-CFP) and Josh Bannerman, CFP, the show features interviews with industry experts and covers a variety of finance topics such as retirement planning, investing, and debt management.
"The Rational Reminder Podcast": a podcast hosted by Ben Felix, CFA, CFP, and Cameron Passmore that discusses investment strategies and evidence-based financial planning.
Other podcasts in the list cover topics like insurance, estate planning, crypto, and broader investment advice, such as ETFs and mutual funds.
Additional resources listed in the Reddit post include investing books ("The Simple Path to Wealth" by JL Collins, "The Little Book of Common Sense Investing" by John C. Bogle) and YouTube channels.
Other notable podcasts on the list include "Money For the Rest of Us" (investing), "The Long Term Investor" (personal finance), "Retire Secure!" (wealth preservation), and "The Wise Money Show" (tax and estate planning).

"https://lifehacker.com/the-10-best-personal-finance-podcasts-to-listen-to-in-2-1847205363"
Personal finance podcasts are a great way to become financially literate with minimal efforts.
The webpage lists top 10 personal finance podcasts for 2021 to help users choose which ones are worth the time.
Clark Howard Show is an excellent podcast that offers plainspoken advice on various topics concerning personal finance. Clark is a consumer advocate and former nationally syndicated radio host. Listeners submit questions, which Clark answers with practical advice. Clark Stinks! segment covers previous complaints about his advice.
DIY Money is a podcast hosted by Quint Tatro and Daniel Czulno, two finance professionals. It discusses broad to wonky topics and mostly covers investing strategies. Every show includes answering listeners' questions segment and uses audio clips and banter to keep the listeners engaged.
Andrew Giancola, the host of The Personal Finance Podcast, discusses various topics concerning building wealth like real estate investing, choosing stocks, building a business strategy, and managing a budget. Giancola's style is hard-charging, and he goes through information quickly and efficiently, keeping the listeners engaged.
The Stacking Benjamins Show is hosted by Joe Saul-Sehy and his anonymous co-host known as "OG." It offers three episodes covering money-saving tips, investments, and other financial goals. Each episode features a wide variety of guest interviews, making it more "live" than other podcasts.
Jill on Money is a no-nonsense podcast hosted by Jill Schlesinger, a business analyst for CBS News. It covers bite-sized episodes of fewer than 20 minutes that usually deal with specific questions submitted by the listeners, who mostly appear on the show. Schlesinger is a gifted interviewer, and the show's best episodes are the ones with guests.
WSJ Your Money Briefing, hosted by J.R. Whalen, provides concise explainers on financials news of the day. It leverages the reporting staff of the Wall Street Journal to provide topics like car prices, Bitcoin, or new tax credits in episodes less than 10 minutes long. The podcast publishes new episodes every weekday, making it a go-to source for quick explainers on topics trending in the news.
Farnoosh Torabi hosts So Money, which covers a wide range of money-related topics such as interviewing business authors and influencers and offering personal advice on career, paying debt, and raising a family. Every Friday, Torabi answers listeners' questions and offers a private, one-on-one money-coaching session to those asked on the show. Although her content is more geared

"https://www.businessinsider.com/personal-finance/best-personal-finance-podcasts"
The website offers a list of the "Best Personal Finance Podcasts of 2023".
Experts chose the podcasts based on their focus on financial advice, including investing, FIRE, millennial and Gen Z money, and retirement.
The website indicates that it may receive a commission from partners, but all opinions are their own.
Brown Ambition is a podcast by Tiffany Aliche and Mandi Woodruff that covers a variety of money topics, from debt payoff to savings to asking for a raise at work.
I Will Teach You To Be Rich, a podcast by Ramit Sethi, provides real-life examples of couples struggling with their finances and tips to improve family finances.
The podcast rich&REGULAR by Kiersten and Julien Saunders features advice on practical investing and tips on budget spending.
Hosted by Jannese Torres, Yo Quiero Dinero focuses on relatable money stories and personal finance tips in the Latinx community.
Weird Finance by Paco de Leon focuses on weird money stories and tips to expand millennials and Gen Z's money mindset.
Afford Anything with Paula Pant offers practical and purpose-driven advice on saving money and starting your investing journey.
Journey to Launch by Jamila Souffrant provides actionable tips on how to pay off debt, curb overspending, achieve financial independence, and live a life centered around your passions.
How to Money, hosted by Joel and Matt, offers easy-to-follow personal finance tips around emergency savings funds, your 401(k) contributions, and more for beginners.
The article explains that the podcasts were chosen based on how consistently they record (at least once per week) and offer diverse points of view in their storytelling.
The length of episodes of each podcast ranges from 30 minutes to an hour and a half per episode.
The recent topics discussed in each podcast are also provided in the article.
The website provides a link to listen to each podcast.
The Personal Finance Reporter, Liz Knueven, wrote the article for the website.
The reporter wrote for Insider before joining the website.
Before, she wrote about financial and automotive topics as a freelancer for brands like LendingTree and Credit Karma.
She earned her bachelor's degree in writing from The Savannah College of Art and Design.
She lives and works in Cincinnati, Ohio.
The reporter's Twitter handle is @lizknueven.

"Personal Finance Podcasts That Are Worth Checking Out"
A compiled list of personal finance podcasts worth checking out
Separate sections on General Personal Finance, Economics, and Financial Independence/Early Retirement podcasts
Podcasts recommended under General Personal Finance:

The Dave Ramsey Show – getting out of debt, can be religious
The Clark Howard Show – focus on scams and rip-offs
Radical Personal Finance – can be political or religious
Stacking Benjamins Podcast
Listen Money Matters
Afford Anything

Podcasts recommended under Economics:

Planet Money
Freakonomics Radio
Money for the Rest of Us

Podcasts recommended under Financial Independence and Early Retirement:

Mad Fientist Financial Independence Podcast
ChooseFI Podcast

Mention of user recommendation of Marketplace with Kai Ryssdal for macro-level news of the day
Other user recommendations in comments section:

Money For the Rest of Us
BiggerPockets Real Estate Podcast
The Dough Roller Money Podcast
Slate Money podcast
Better Off Podcast
Paychecks & Balances
The White Coat Investor
Million Dollar Plan
Marketplace

Contains disclaimer that some podcasts can be religious or political in nature
List was created based on past posts from r/personalfinance and r/financialindependence, and creator listened to each podcast to ensure they were not terrible
Some comments mentioned Kai Ryssdal's new podcast with Molly Wood, Make Me Smart, which can discuss macro-economic issues and politics
Mention of user recommendation of Econtalk for macro-level economic analysis
Includes a link to the PF wiki reading list

"Best Personal Finance Podcasts (and why)"
Post title: "Best Personal Finance Podcasts (and why)"
The post was made on Reddit's r/personalfinance subreddit about 4 years ago.
The post's author admits to being a latecomer to the podcast movement, but after hearing the Tim Ferriss podcast on a road trip, has become interested in exploring personal finance podcasts.
The author asks for recommendations on podcasts that offer a good balance of knowledge, entertainment, and fresh perspectives without being elitist.
Multiple commenters recommended a variety of personal finance podcasts with explanations of why they enjoy them and what makes them valuable.
One commenter recommends the "Stacking Benjamins" podcast, describing it as entertaining with "relatable hosts" and useful lessons on personal finance topics.
Another commenter recommends "Mad Fientist," praising its "conversational style" and depth of financial advice on topics such as saving and investment.
A third commenter recommends the "ChooseFI" podcast, noting that it provides practical advice on achieving financial independence and is also entertaining.
A fourth commenter recommends "The Dave Ramsey Show" podcast, citing its helpfulness in learning budgeting and debt management skills, as well as the host's relatable and engaging style.
Other commenters recommend "Radical Personal Finance," "Afford Anything," "The Money Show," and "Bigger Pockets" as valuable personal finance podcasts.
Commenters often acknowledge that personal finance is a complex and individualized area, so they recommend trying out a variety of podcasts to see what works best for each individual.
Overall, the post and its comments offer a range of personal finance podcast recommendations with thoughtful explanations of why each one may be useful.

"best podcasts on Spotify for someone new to personal finance?"
A Reddit user requested suggestions for the best podcasts for someone new to personal finance.
Several podcast recommendations were made in the comments section, including:

NPR's "Life Kit" which goes over basic topics such as credit scores, budgeting, and saving for retirement in 20-minute episodes.
"Afford Anything," a lighthearted podcast featuring expert guests who discuss personal finance strategies, real estate investing, and financial independence.
"The Stacking Benjamins Show," which provides listeners with entertaining and informative discussions about personal finance.
"The Clark Howard Show" offers advice on all aspects of personal finance, consumer spending and travel.
"The Money Guy Show" is hosted by financial experts who offer advice on building wealth, retirement planning, and tax strategies.
"ChooseFI" is a podcast that discusses personal finance and the financial independence/retire early (FIRE) movement.
"Talking Real Money" is about investing and retirement but covers other finance related topics and is easy to understand.
"Bad with Money" Season 2 touches on personal finance, but also gets more political.
"Brown Ambition," with Tiffany Aliche and Mandi Woodruff, which looks at financial issues from a perspective that takes into account the unique challenges faced by women of color.
"Journey to Launch" is another option for personal finance education.
"Popcorn Finance" is a fun podcast that covers personal finance topics for beginners.
"Financial Feminist" is a personal finance podcast that focuses on helping women become financially independent.
"Average Money" is a podcast that looks at personal finance from a unique viewpoint.
"Listen Money Matters" offers practical advice on personal finance and investing.
"Money for the Rest of Us" delves into investing, economics, and money in general.

Some listeners recommended YouTube channels such as Nate O'Brien, Andrei Jikh, Graham Stephen, and MeetKevin.
A request was made for suggestions with a Canadian focus, however, none were recommended in the thread.
Commenters overall agreed that podcasts are an excellent way to learn about personal finance, and that the recommended options provide a great foundation for beginners.
Several comments agreed on the quality of podcasts such as "The Money Guy Show," which has a CPA as a cohost, "Talking real money" which is interesting and understandable, and "Afford Anything", which is engaging with actionable advice.

"Podcast Recommendations for the More "Advanced" (For Lack of a Better Term) ?"
Reddit thread titled "Podcast recommendations for the More 'Advanced' (For Lack of a Better Term)?," explores recommendations for personal finance podcasts beyond the typical "Dave Ramsey" options.
Original poster explains that they do not need help getting out of debt but are more interested in other ways of spending/investing leftover cash alongside retirement accounts and building other potential revenue streams.
Users recommend different sources related to personal finance such as The Money Guy Show, Rob Berger, The White Coat Investor, Rational Reminder, Your Money Your Wealth podcast, and Bloomberg on XM.
Multiple users recommend The Money Guy Show on YouTube, which explores topics such as creating passive income and building wealth.
One user recommends following Rob Berger, author of "Retire Before Mom and Dad," who provides financial education and investing advice.
Another user suggests following The White Coat Investor, which offers "real-life personal finance advice for doctors," discussing topics such as student loan debt and retirement planning.
Users also suggest Rational Reminder, a podcast by PWL Capital which discusses investing and financial planning in a scientific and evidence-based manner.
Some users recommend Your Money Your Wealth podcast, which provides education and advice on various financial topics like tax strategies and retirement planning.
Bloomberg on XM is another recommendation which provides in-depth news and analysis of finance, business, and the global economy.
Some users suggest that the Planet Money podcast may also offer some helpful content, although the original poster may not enjoy the "hustle bro" content often present in personal finance podcasts.
While the recommendations on the thread are not all directly related to personal finance, many offer useful information from trusted sources that could be helpful in building wealth and managing finances.
The recommendations are generally evidence-based and cover a variety of niche topics within finance, making them potentially useful for those looking to explore different areas of personal finance.
The conversation is relatively recent (one year, three months ago) but could be a useful starting point for those looking for new financial resources to explore.
💭 Looking into
Expert recommended personal finance skills
💭 Looking into
Top 5 personal finance podcasts to listen to in 2021