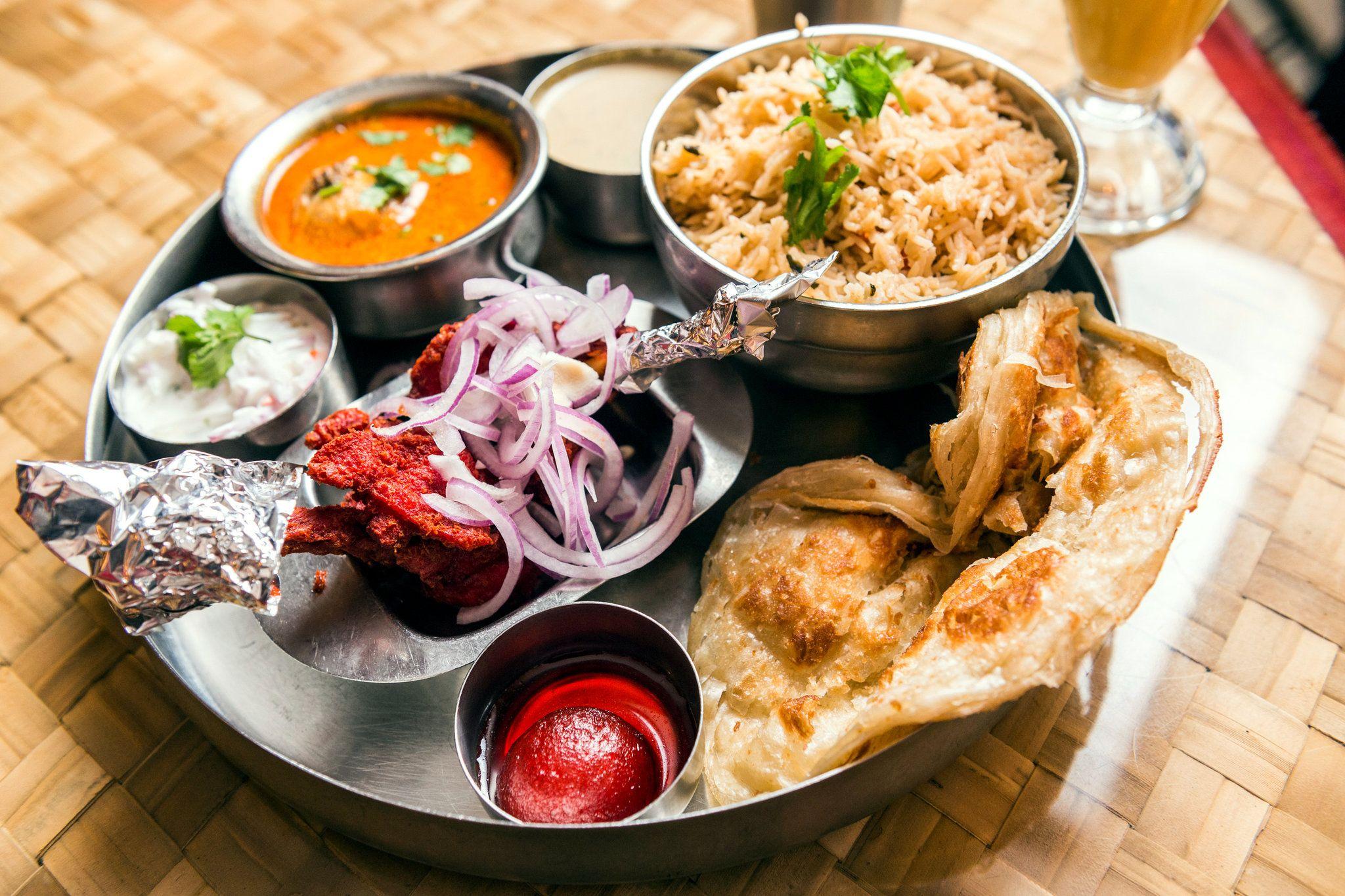 May 02, 2023
indian food in ny
I researched the best Indian food options in New York City by examining various sources, including articles from The Infatuation, Eater, and Birch Restaurant, as well as Reddit threads discussing personal experiences and recommendations. There seems to be a general consensus on some popular Indian food spots in the city, with several restaurants being mentioned multiple times across different sources. However, given the diversity of Indian cuisine and the wide range of options available in New York City, it is difficult to definitively determine the absolute best Indian food in the city. Nevertheless, I have compiled a list of highly recommended restaurants based on the sources I consulted.
---
Jump to research
Composed by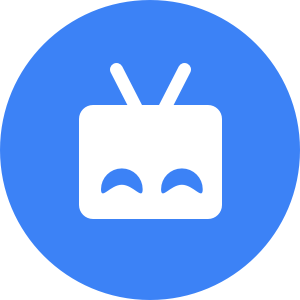 Anonymous Moose
Have an opinion? Send us proposed edits/additions and we may incorporate them into this article with credit.
---
---
Jump to top
Research

"I've never had Indian food. What should I order?"
A Reddit thread on the subreddit r/CasualConversation, titled "I've never had Indian food. What should I order?"
Posted 1 year, 1 month ago and has 31 points
User suggests getting Butter Chicken with Naan, which is mild, creamy chicken dish with flatbread
Other users give different suggestions for dishes, such as vindaloo, chana masala, lamb korma, chicken biryani, samosas, onion bhaji, masala dosa, and saag paneer, among others
Vegetarian options are also mentioned, such as paneer tikka, palak paneer, malai kofta, and biryani
Several users suggest trying lunch buffets as a good way to sample multiple dishes and learn more about Indian cuisine. They recommend checking with the server to explain each dish and the history behind it
Mango lassi is recommended as a dessert or drink option
Some users mention particular regional cuisines to try, such as Punjabi food or Malabar food
The thread also includes general advice for ordering and enjoying Indian food, such as not overlooking vegan or vegetarian options, paying attention to spice level, and trying different breads like roti, puri, naan or paratha
Some users mention specific desserts like rasmalai and falooda and spicy snacks like pakoras and chaat as must-tries
Information on dishes like biryani, dosa, sambar, and dal makhani is given, indicating that some dishes have regional variations
A user advises avoiding lactose if one is lactose intolerant and to ask the server for dishes that are easier on the colon
The thread emphasizes the diversity of Indian cuisine and encourages trying different dishes and regional specialties to gain a better appreciation of Indian food

"Best Indian food in the city?"
Reddit post from r/AskNYC titled "Best Indian food in the city?" with 31 total comments from users discussing different Indian restaurants in New York City.
Comments mention various Indian restaurants in different neighborhoods of the city, including:

Adda in LIC

Some comments recommend this restaurant and praise the quality of the food and beer selection.
Other users have had bad experiences with the service or food and were disappointed with the restaurant.

Yaar in Astoria

Some comments recommend this restaurant and praise the quality of the food.
Another user mentions that Yaar and Seva are owned by the same owners.

Saravanaa Bhavan on the Upper West Side

Several comments recommend this restaurant and praise the quality of the vegetarian food, including the dosa and curd/yogurt vada.
One user notes that Saravanaa Bhavan is a popular South Indian chain globally.
Another user mentions that the restaurant has a "rating of 3.5 on Yelp."

Bengal Indian Tiger in Midtown

One user recommends this restaurant and praises the quality of the food.

Utsav on 46th and 6th

One user recommends this restaurant and praises the quality of the food.
Another user notes that the restaurant is "a little pricey, but" a good option for a nice meal before the theater.

Handi for biryani and kebabs

One user recommends this restaurant.

Pongal

One user highly recommends this restaurant and praises the quality of the dosai and thali meal.

Rahi and Baar Baar

One user recommends Rahi for higher end Indian food and Baar Baar for middle-market Indian food.
Another user notes that many Indians have said Baar Baar is not great.
Another user recommends Bhatti for Punjabi food.

The canteen in the basement of the Hindu Temple in Flushing

One user recommends this place and notes that it is "legit."

Aladdin and Boishakhai for good and cheap eats on 36th Ave

One user recommends these Bangladeshi spots for good and cheap eats.

Users also share their personal experiences and opinions about these restaurants, including either recommending or

"https://www.birchrestaurant.com/indian-restaurants-new-york/"
Depp Indian Kitchen/Indikitch

Offers flavorful Indian food at a low cost
Samosas and chai available for $3 to $6
Has a cozy and warm interior design

Thelewala NY

Serves simple, fresh, yet hearty Indian street foods such as chaats and nizami rolls
Offers chicken anda, chicken rolls, and gobi roll for less than ten dollars
Ambiance is small but excellent restaurant

Joy Curry and Tandoor

Serves midtown district of New York
Serves hearty and low-priced meals
Has twenty vegetarian dishes, a gluten-free menu, and halal meat

Bengal Tiger Indian Kitchen

Offers a three-course Prix Fix meal for $25
Known for chicken korma and saag paneer
Has vegetarian, chicken, and lamb options for entrées

Chola

Serves dishes from the Indian coastline
Provides a modern Indian cuisine and fine dining experience
Has vegan, non-vegan, and vegetarian options, including fish, kebabs, lamb, goat, and chicken dishes and lobsters

Dhaba Indian Cuisine

Serves Punjabi dishes
Provides a fine dining experience
Offers lunch buffet daily

Hampton Chutney Co.

Serves chutney, dosas, and uttapams
Offers a kid menu and kiddie corners in their restaurant
Popular in East Hampton

GupShup

Combines traditional Indian cuisine and spices with modern creative techniques
Offers alcohol and refreshments to pair with the food
Ambiance is perfect for socializing and hanging out with friends

Patiala Curry House

Serves North and South Indian cuisine
Includes vegan and vegetarian options
Provides Hyderabad cuisine, including rich soups, biryani, and kebabs

Tamarind Tribeca

Offers traditional Indian dishes with modern twists
Provides a classy ambiance
Recipient of a Michelin Star award

Junoon

Recipient of a Michelin Star award
Honors traditional and native Indian cuisine while incorporating modern and innovative cooking methods
Offers an excellent wine program

Vatan

Provides authentic Indian ambiance
Offers Prix Fix

"https://ny.eater.com/maps/best-indian-restaurants-nyc-jersey-city-dining-takeout"
The webpage contains a list of 23 outstanding Indian restaurants in New York City, serving various regional cuisine from India.
The restaurants mentioned in the list have been categorized based on their location in the city.
Midtown Manhattan is described as the main repository of Indian restaurants, with several steam table establishments serving Punjabi fares such as rice, curries, and tandoori items that have smoky flavors.
Campuses of Indian restaurants are present across places like Jackson Heights, Murray Hill, Jersey City, Utopia Parkway, and Edison, New Jersey, offering specialties from various regions.
Several restaurants listed on the webpage serve Americanized manifestations of classic Indian dishes, such as burgers at Desi Galli, a Kheema Burger at Aamchi Pao, and a Double Decker Dosa at Pongal.
Many restaurants focus heavily on vegetarian dishes, including Patiala, which serves a magnificent meal consisting of a main course, a couple of sides, bread, and rice, and Mithaas, which serves South Indian vegetarian specials like all-in meals on round metal trays called thalis.
Some restaurants provide luxurious dining experiences with creative and nuanced takes on classic dishes, including Indian Accent, which added local ingredients like pastrami to its dishes and filled its menu with small and surprising dishes that deployed foie gras and black truffles.
Other restaurants like the Vatan in Murray Hill offers a single multi-course, all-you-can-eat, vegetarian (and kosher) Gujarati meal, which is the main focus.
Different Indian cuisine from the specific regions is presented at some restaurants, including Goa at Cardamom, which offers goat xacutti and shrimp caldin, and Kerala, Karnataka, Goa, Andhra Pradesh, and Tamil Nadu at Semma, which offers goat intestines flavored with curry leaf and Mangalore huukkosu, cauliflower fritters served with fresh coconut chutney.
Some establishments have unique menus with hard-to-find regional recipes, including Baazi, which emphasizes unique North and South regional dishes, chicken cafreal (a cornish hen flavored with mint and cilantro), and chicken sirka pyaaz (in a sauce of vinegar-pickled onions).
Some restaurants like Adda offer pungent dishes from home settings and international references, like smoked salmon puchkas and jackfruit tacos.
The website contains a link to sign up for the Eater NY newsletter and highlights that dining out could be a high-risk activity for the un

"https://www.theinfatuation.com/new-york/guides/the-best-indian-restaurants-in-nyc"
Guide to the best Indian restaurants in NYC, including descriptions and addresses of various restaurants
Semma - South Indian regional specialties, vat of tender venison, Goanese oxtail
Masalawala & Sons - childhood staples from Kolkata and West Bengal with emphasis on seafood, fish wrapped in banana leaves, fried fish with mustard
Cab stand vegetarian Indian chaat and curries on the north side of Houston Street
Dhamaka - New York City's best food hall with unique dishes from four or five different regions of India, cost around $100 per person
Delhi Heights - vegetarian Punjabi-style mustard greens, garlicky naan, spicy lamb bhuna, beef and chive momos
Adda - Indian goat dishes under $30, junglee maas goat curry, steaming biryani
Vatan - all-you-can-eat buffet for vegetarian Gujarati-style, roughly $40 for three courses, with 12 different dishes per course, highlights include fried potato dumplings, bhaji with spinach and corn, and sweet and sticky gulab jamun dessert
Seva - Northern Indian food, affordable, favorites include Punjabi-style lamb saag, plates of various meats and vegetables cooked in tandoori oven, rugby ball sized puri
Kailash Parbat - extensive menu with food from almost every region of India and several dishes beloved by the diaspora in Singapore, highlights include homestyle dishes like Sindhi curry and paneer bhurji, as well as chole bhatura
Southern Indian food in Brooklyn - excellent South Indian food in Clinton Hill, offering spicy curry potatoes covered in flaky crust, rava masala dosa
Thelewala - fun kati roll and chaat counter open until 2 am in Greenwich Village, habanero chutney chicken phall roll, short chaat menu for those not in the mood for kati roll
Rasoi - best tandoori chicken in NYC, specializes in Goan, Hyderabadi, and vegetarian Southern Indian food
Malai Marke - vegetarians, more vegetarian options on this South Indian restaurant's menu than anywhere else in the area, a full vegan section, creamy chana masala, vindaloo from the "spicy club" section
Om - best vegetable biryani in NYC, comes out scorching hot and with enough cauliflower, peppers, and carrots to be a whole meal
Temple Canteen

"Best indian food in NYC?"
Reddit thread discussing the best Indian food spots in NYC
A total of 21 users comment on the thread
Recommendations span across different neighborhoods including Jackson Heights, Williamsburg, Flushing, and Tribeca among others
The Unapologetic group's restaurants are mentioned by one user as being great in different ways: Adda, Dhamaka, and Semma
One user recommends Vatan for vegetarian thalis
Angel Indian in Jackson Heights is recommended by a user who calls it "amazing" and "non-pretentious" while being a BYOB hole in the wall
One user comments that they tried Angel Indian based on a previous recommendation, and the food was awesome
Another user jokingly comments about throwing up after eating at Angel Indian
Jackson Diner in Jackson Heights is recommended by a user who admits they haven't been there in ages, but notes that their takeout is excellent as well
Pippali and Bhatti Grill are recommended by a user
Other recommendations from various users include: Khiladi, Thelewala, Sahib, Ganesh Temple canteen, Indian Accent, Junoon, Malai Marke, Tamarind Tribeca, Saravana Bhavan, Garam Masala in Ridgewood, Maasti in Williamsburg, and Drunken Munkey on the UES
Discussion also includes brief comments on the cost and formality of some of the recommended restaurants
Users discuss their experiences at some of the more upscale Indian restaurants like Indian Accent and Junoon
Some users share their opinions on the quality of ingredients and flavors of the food at different spots
A recommendation for Masala of India in Seattle is mentioned by one user, noting its affordable pricing and authenticity
💭 Looking into
A guide to the different Indian dishes available in NYC
💭 Looking into
Top 5 Indian restaurants in NYC with brief descriptions of each