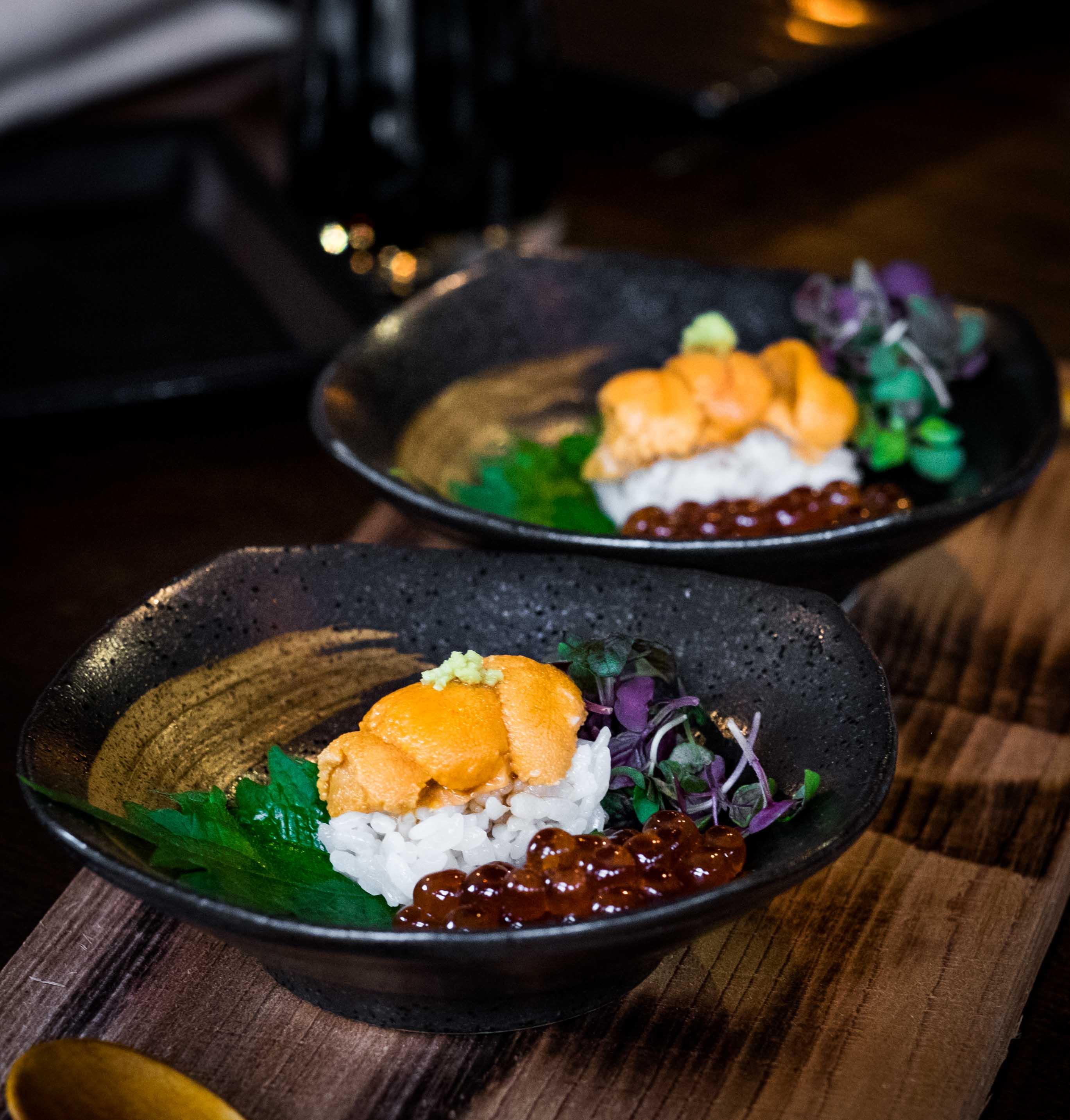 September 11, 2023
sushi restaurants in san francisco
I researched sushi restaurants in San Francisco by browsing Reddit discussion threads, Yelp results, and articles from The Infatuation and Eater SF. There was a wide range of recommendations and opinions provided by users, with varying levels of consensus. Some restaurants were mentioned in multiple sources, but there was not one unanimous choice as the best sushi restaurant in the city. The sources were directly related to the query, but there is still some uncertainty due to the diversity of opinions and personal preferences.
---
Jump to research
Composed by
D. D.
Have an opinion? Send us proposed edits/additions and we may incorporate them into this article with credit.
---
Oma Station
Oma Station in Japantown was recommended
by a Reddit user for being great for special occasions and having the best <$100 omakase hands down. The Infatuation also mentioned Oma San Francisco Station as an affordable omakase spot.
Ju-Ni
Ju-Ni was recommended in a Reddit
thread asking for the absolute best sushi in San Francisco. It was also mentioned on The Infatuation's list of the best sushi restaurants in San Francisco.
---
Jump to top
Research

"https://www.yelp.com/search?find_desc=top+10+sushi+restaurants&find_loc=San+Francisco%2C+CA"
Provides a list of the top 10 sushi restaurants in San Francisco
Sponsored results appear at the top and throughout the list
Some restaurants have waitlists that open at specific times
The ambiance of the restaurant is highlighted by some reviewers
Quality of the sushi rice is mentioned in some reviews
Some information on hours for the restaurants is incorrect or missing
Related searches, articles, and talk topics are included at the bottom of the page
Some reviewers mentioned their previous experience visiting sushi restaurants in other cities
Reviewers mention specific dishes at some of the restaurants
Reviewers mention the level of service, friendliness and attentiveness of the staff
A reviewer mentioned getting a reservation in advance and the ideal seating at the restaurant
Reviewers mention the quality and taste of the sushi in comparison to other restaurants.
Some reviewers visited the restaurant several times to verify that the quality of the food was consistently excellent.
One reviewer called out one of the sushi restaurants for not being genuine
Another reviewer mentioned that she catered a lunch from a sushi restaurant and received excellent service from the staff.
Mention of the prices at some of the restaurants was also included in some reviews
A few reviews praised the restaurant for their vegetarian or vegan sushi offerings
Some reviewers mentioned the cleanliness of the restaurant and the quality of the dishware
One review mentioned that the restaurant did not offer soy sauce to their customers
Reviews mention specific locations and neighborhoods the restaurants are in
The ratings of the restaurants are listed on the page.

"Best affordable sushi in the city (preferably available for delivery for now)?"
Reddit post titled "Best affordable sushi in the city (preferably available for delivery for now)?"
Post is 2 years old, from May 5, 2019
Post has 51 comments and 90 upvotes
Multiple commenters recommend different affordable sushi restaurants in San Francisco, including:

Yum Yum Sushi House (117 karma)

Recommended because of their fresh fish which supplies some of the best sushi places in the city

Basa Seafood (52 karma)

Inexpensive and fresh, no frills, only the basics
Owner used to work for many years at Sun Fat Seafood

Kitaro on Geary and 21st (30 karma)

Has a mean roll special, 2-3 different rolls, a salad, and you could add miso for like $1

Yoji Sushi (11 karma)

Affordable, recommended for delivery
They make their own delivery and send coupons to customers

Godzilla Sushi on Divisadero (9 karma)
Takara on 18th Street (8 karma)

Solid quality, reasonably priced, delivers

Wasabi on Castro Street (8 karma)

Reasonably priced, quality sushi

Wayo on Van Ness (8 karma)

Not sure if they do delivery

Sushi Suki in West Portal (2 karma)
You See Sushi by USF Parnassus (2 karma)
Ebisu (2 karma)

A San Francisco classic
Quality of the fish is a step up and isn't much more expensive than other places
The chirashi bowl may be the best deal in SF for raw fish and rice

Koo (2 karma)

Pretty good fresh sushi, but pricy

Kiki Japanese on 9th Ave btwn Irving and Lincoln way (15 karma)

Decent in all aspects and cheap
Mix tray or nigiri tray paired with a coupon from Safeway
Special Roll Party Tray - all the rolls they have on their menu in a party tray for no more than $70

Other commenters ask for recommendations in specific neighborhoods:

Inner Sunset recommendations:

Sushi Suki in west portal will deliver
You See Sushi by USF Parnassus
Eb

"What's your favorite sushi place in SF?"
A Reddit user posted a thread asking for people's favorite sushi places in San Francisco. (283 points)
Reddit users have shared their favorite sushi places and their experiences.
Okoze in Russian Hill was recommended by a user. (166 karma)

Its affordability was questioned by a user. (1 karma)
Another user confirmed having gone there recently. (2 karma)

Saru in Noe Valley was recommended by a user. (120 karma)

Another user found the reservation process difficult. (1 karma)
A third user in response recommended getting there early. (1 karma)
A user noted that quality sushi is usually expensive. (38 karma)
Another user explained that the price is reflective of the quality of the fish and the craft of the chef. (7 karma)
One user recommended watching a documentary to appreciate the difference in quality of sushi. (23 karma)

Ebisu in Inner Sunset was recommended by a user. (74 karma)

One user was unimpressed with it. (-1 karma)
Another user experienced food poisoning from the place but forgave them for it later. (2 karma)
Other users acknowledge having had pleasant dining experiences there. (6 karma)

Oma Station in Japantown was recommended by a user for being great for special occasions and having the best <$100 omakase hands down. (55 karma)

Another user commented that the quality dropped after Wilson left. (10 karma)
The chef's Instagram profile was shared by another user. (4 karma)
One user confirmed that there are two levels of offers, the traditional omakase for $85, and the other a sliding scale with more premium fish. (9 karma)

Ariake in Outer Richmond was recommended by a user as his cousin's awesome sushi spot. (4 karma)
Other users shared their opinions, including not having been impressed with Ebisu. (4 karma)
Some users discussed sushi quality and the attention to detail necessary to deliver quality sushi.

"https://sf.eater.com/maps/best-sushi-restaurants-omakase-san-francisco"
Here are my notes on the webpage for sushi restaurants in San Francisco by Eater SF:
There are 16 sushi restaurants in San Francisco that are worth checking out.
The list includes both high-end omakase spots and neighborhood sushi restaurants.
If you're looking for a budget-friendly option, there are also above-average neighborhood spots that are worth seeking out.
Zushi Puzzle has been the neighborhood sushi destination of the Marina for years. The move is not to order off the regular menu but to call and get a reservation at the sushi bar. Chef Roger Chong guides diners to the freshest fish and the best specials on offer that day.
The Shota is one of the city's swankier omakase spots at the Financial District. They serve Michelin-starred Edomae-style omakase sushi, otsumami, and sushiya cuisine. The 15-course meal costs $300 per person, but aged, cured, and marinated techniques are on full display.
Friends Only is a new establishment by the team behind Akikos. It is an extremely exclusive 10-seat omakase counter that doubles as an R+D kitchen of sorts. Diners indulge in a multi-course omakase meal that's overflowing with premium ingredients, including caviar, uni, Hokkaido scallops, and other hard-to-find fish for $250 or more.
Akikos relocated to the East Cut with a 24-seat Chef's Stage. Diners can get a front-row view of chef Ray Lee, head sushi chef Shinsuke Hayashi, and the rest of the team at work. It's an ever-changing omakase experience that features Ray's unique dry-aged fish and wagyu-topped shokupan, among others.
Oma offers an intimate omakase experience in Japan Center mall. The 90-minute meal enjoyed just steps from the bustling shopping corridors will cost anywhere from $95-165 with all menus including sashimi, nigiri, and both hot and cold plates from the chef.
In terms of omakase options in the city, Chīsai Sushi Club offers 13 courses for $90, 17 courses for $120. The restaurant brings an inventive approach to its former space. The menu features seared King salmon nigiri with nori butter, fat tuna and uni temaki and creamy uni carbonara.
NoPa's Geoffrey Lee's Michelin-starred spot offers a full omakase experience

"https://www.theinfatuation.com/san-francisco/guides/best-sushi-restaurants-san-francisco"
Title of the webpage is: The 19 Best Sushi Restaurants In San Francisco.
Provides a list of sushi restaurants in San Francisco.
Restaurants are arranged in order of preference, starting from number one.
Provides a brief description of each restaurant that includes the following:

Location
Ambience
Price range
Type of food served
Unique dishes

Ken on Divisadero, Saru Handroll bar, Eiji, Omakase, Wako, Ju-ni, and Sushi Sato are high-end sushi restaurants that offer omakase.
Robin is a trendy sushi restaurant where diners pay according to their budget.
Ebisu, Saru, Domo, and Sasa are casual sushi restaurants.
Oma San Francisco Station is an omakase bar in Japantown mall that offers affordable omakase.
Shoshin Sushi is a newcomer casual sushi restaurant that offers a range of Sushi from nigiri to baked rolls.
Provides specific dish recommendations for each restaurant:

Ebisu: miso-glazed eggplant and agedashi tofu.
Ken on Divisadero: chawanmushi, dashi-soaked tomatoes, and butterfish.
Saru: sweet potato tempura, tuna maki, and "White Out" with seared escarole and garlic ponzu.
Eiji: ankake tofu, soy-glazed tuna belly, pickly ceviche roll, and cucumber sunomono.
Robin: roasted kabocha squash miso soup, truffle sesame noodles, A5 wagyu with melty shaved foie gras.
Saru Handroll Bar: sets of three, four, or five handrolls with high-quality fillings like fatty tuna or yellowtail.
Shoshin Sushi: "Daigo Shot" with yellowtail, truffle ponzu, and a tiny quail egg yolk.
Oma San Francisco Station: slow-cooked duck breast and plain udon with uni sauce.
Sushi Sato: a refreshing tomato ceviche brightened up with shiso oil, and black cod swimming in a light yuzu miso broth.
Sasa: "mystery box" ($42) filled with chef's choice sashimi alongside little balls of sushi rice.
Domo: creamy baked domo roll,

"Absolute best sushi in SF?"
Reddit thread titled "Absolute best sushi in SF?" posted in r/AskSF with 113 points, posted 1 year and 25 days ago
OP's mom loves sushi and is visiting in a couple of months, looking for the best sushi spots in the city not more than a 30-minute drive away that must offer real crab since she hates surimi
Recommendations mentioned in the thread:

Kusakabe (74 karma)
Juni (74 karma)
The Shota (9 karma)
Sushi Hashiri (9 karma)
Omakase (confusing name) (9 karma)
Nara (61 karma)
Hama (45 karma)
Robin (23 karma)
Ryoko (20 karma)
Shizen (20 karma)
Ebisu (22 karma)
Wako (22 karma)
Sushi Sam's in San Mateo (19 karma)
Saru (19 karma)
Hamano (61 karma)
Okane (3 karma)
Sushi Zone (44 karma)

Prices of some of the restaurants:

Ju-Ni: $570 for two people, per a commenter

Commenters recommend checking out sushi places in the North Bay and South Bay as well
Some specific dishes recommended by commenters:

Hawaiian #2 and baked stripe bass mango and albacore stuffed jalapeno, Hawaiian roll, and monkfish liver paté or raw octopus w/wasabi at Sushi Zone
Buckwheat pannacotta at Hamano
Collars, specials, and dark beers or sake at Nara
Tahoe roll, monkfish liver paté, and raw octopus w/wasabi at Ryoko

Some commenters recommend vegan sushi at Shizen
Commenters recommend making reservations in advance for some of the more popular spots
The thread also includes discussion about price range, parking, and other miscellaneous information about the recommended restaurants.

"Best Sushi Restaurants in San Francisco Bay Area"
Not used in article
💭 Looking into
Information on popular or recommended sushi rolls in San Francisco
💭 Looking into
A list of recommended quality sushi restaurants in San Francisco