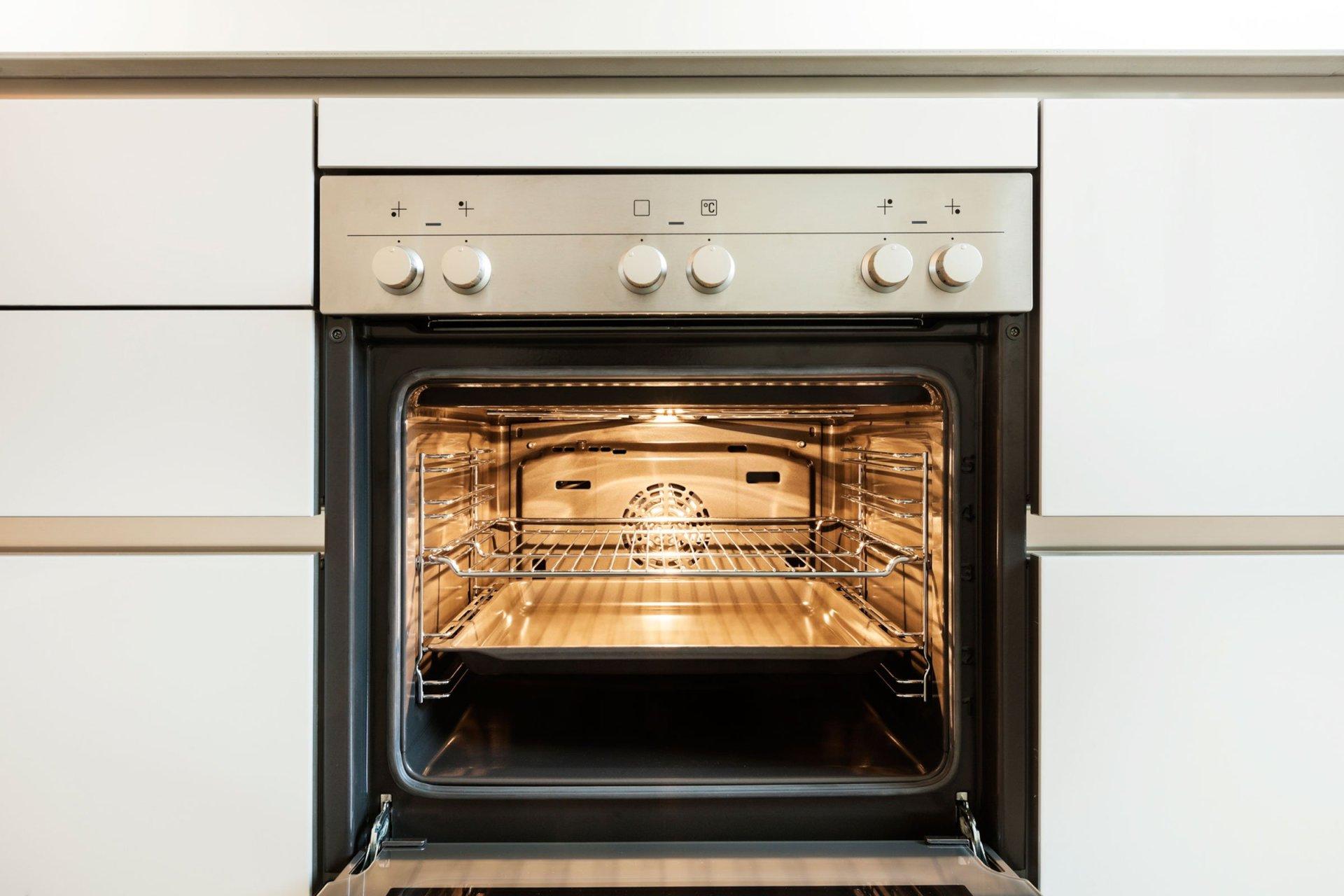 June 17, 2023
Best ovens
During my research, I visited multiple Reddit threads discussing the best ovens and brands, as well as an article from Food Network. There was a general consensus on some popular oven brands, such as Bosch, KitchenAid, and GE Cafe, but opinions varied for other brands like LG, Samsung, and Frigidaire. The sources were related to the original query, and while there were differing opinions, the information provided should help guide your decision.
---
Jump to research
Composed by
F. O.
Have an opinion? Send us proposed edits/additions and we may incorporate them into this article with credit.
---
LG and Samsung Ovens
LG and Samsung ovens were mentioned in the Reddit discussions, but some users suggested staying away from these brands due to their complicated features and a higher likelihood of malfunctioning. The LG Studio 6.3 Cu.Ft Capacity Slide-In Gas Range with ProBake Convection was one of the options discussed in a Reddit thread, and the Samsung 30 in. 6.3 cu.ft Stainless-steel Slide-in Dual Fuel Range with Air Fryer was also mentioned.
The Food Network article listed the
LG Studio 30" Smart Enabled Built-In Double Electric Convection Wall Oven as the best smart option.
Frigidaire Ovens
Frigidaire ovens were mentioned in the Reddit threads, but users advised against choosing them due to their tendency to break down more frequently than other brands. The Frigidaire Professional 30 in.' Front Control Gas Range with Air Fry was one of the options discussed in a Reddit thread.
High-End Options: Thermador, BlueStar, and Wolf
Thermador, BlueStar, and Wolf ovens were mentioned as higher-end options in the Reddit discussions. Thermador was highly rated by Consumer Reports and recommended in a thread discussing the best kitchen range/stove.
One user chose a Thermador range
and Bosch dishwasher due to their preference for a more analog range and matching appliances. BlueStar and Wolf ovens were recommended for their performance advantages, but users acknowledged their higher price and maintenance costs may not be ideal for everyone's budget.
---
Jump to top
Research

"gas range to choose"
Multiple Reddit users discuss the pros and cons of different brands of gas ranges.
One user indicates that they are planning to purchase a gas range and are currently looking at several options.
Some brands that the users recommend include Bosch and Kitchen Aid. Users have expressed that they have had good experiences with these brands and have had fewer issues with them.
Users suggest that LG, Samsung, and Frigidaire should be avoided because they have broken down more frequently based on customers' experiences, and they may have more complicated features that tend to malfunction.
Wolf and BlueStar are mentioned by some users as higher-end options, but users acknowledge that the higher price and maintenance cost may not be ideal for everyone's budget.
Different opinions are exchanged regarding whether an open burner or a sealed burner is better for a gas range.
One user who was considering BlueStar open burner states that it is easier to clean because the grates can be placed in the dishwasher for quick cleaning.
The performance advantages of having an open burner design over a sealed burner design are also highlighted.
Another user recommends a Thermador range, stating that they wanted a more analog range and didn't require any complicated features.
When choosing a range, a matching dishwasher's quality is also taken into account, with the user stating that they bought a Thermador dishwasher.
One user inquires about other users' experiences and feedback on their chosen ranges.

"https://www.foodnetwork.com/how-to/packages/shopping/product-reviews/best-ovens"
The article presents five best ovens based on Food Network Kitchen's years of testing and staff experience.
The top oven picks in various price ranges are the following:

Best Overall: GE Profile Series 30" Built-In Convection Double Wall Oven
Best Budget: KitchenAid 30" Single Electric True Convection Wall Oven
Best with Wi-Fi: JennAir 30" Double Wall Oven with V2 Vertical Dual-Fan Convection System
Best Multifunction: Bosch 800 Series 30" Combination Oven
Best Smart: LG Studio 30" Smart Enabled Built-In Double Electric Convection Wall Oven

The article explains what to consider when buying an oven, including the flush installation, convection oven, and self-cleaning cycle.
Wall ovens require additional considerations and installation knowledge compared to standalone ovens with ranges on top.
Wall ovens come in standard sizes, with 30 inches being the most common size. However, if space is restricted, a 24-inch model may be installed.
Double wall ovens are available, with identical builds but different cooking programs.
Wall ovens may be installed at waist-height for convenience or under a countertop for an uncluttered look in the kitchen.
Installing a wall oven is not a DIY project and requires professional assistance.
The article provides a brief overview of the essential features of the best ovens, such as heating evenly, roasting and broiling abilities, and self-cleaning cycles.
The article points out that the prices and stocks may change after publication and affiliate links are included.
Food Network Kitchen relied on professional review sites and star ratings and comments from customers and staff when selecting their best oven picks.
The GE Profile Series 30" Built-In Convection Double Wall Oven is recommended as the best overall oven for its convection technology, self-cleaning cycle, and Wi-Fi connectivity. It also has a 4.6-star rating and 7000 karma on Amazon.
The KitchenAid 30" Single Electric True Convection Wall Oven is recommended as the best budget oven for its affordability and true convection technology. It has a 4.3-star rating on Amazon.
The JennAir 30" Double Wall Oven with V2 Vertical Dual-Fan Convection System is recommended as the best oven with Wi-Fi for its advanced convection technology and touch-screen controller. It has a 4.7-star rating and 20 karma on Reddit

"What's the best kitchen range/stove I can buy?"
Tips on choosing the best kitchen range/stove

Electric induction stoves are recommended for various reasons such as precision temperature control, fast heating, lower cooking temperatures, and easy cleaning
Induction stoves output more usable heat and don't emit unsafe vapors
Gas stoves are heavily marketed and emit unsafe vapors
Electric smooth top stoves are also recommended
It is important to choose a model from a reliable brand where getting parts for repairs is easy
Specific brand recommendations:

Thermador (highly rated by Consumer Reports)
Bluestar (if you prefer blue) for gas ranges
Wolf (if you prefer red) for electric ovens
Viking if you want to buy it for life, but it is not reasonably affordable for most people

Induction dishwasher-safe cookware is recommended
The power output of induction stoves should be considered when purchasing
Cleaning and caring for an induction range

Gas versus electric stoves debate

Gas stoves are favored by most chefs
Gas stoves are recommended for cooking things that require a high flame and toasting/cooking over an open flame
Gas stoves work during power outages, although it is a Federal regulation that they have a solenoid that disengages when power is cut
A cheaper Whirlpool gas stove is recommended over most high-end electric stoves
Modern gas stoves may not function during power outages, but there are models available that can be lit with a match
Users recommend propane as it is the most efficient type, and an outdoor style kitchen for maximal ventilation
Electric home heating is considered idiotic by some as it is twice the cost of gas

Additional opinions and comments

A user from Quebec mentioned it is unthinkable to heat with anything other than electricity for new constructions due to the availability of hydroelectric dams
A user with an all-electric home mentioned that having gas during a normal month costs $350+ where they live
A user with solar panels prefers an all-electric home as they heat a 3k sqf home and charge a bolt that is used for a 140-mile commute
The Yale Appliance youtube channel is recommended

Miscellaneous

A three-prong plug and 120/240V are needed for a 4-wire pigtail to connect an electric

"GE Cafe vs. Kitchenaid Oven"
The webpage compares two oven brands; GE Cafe and Kitchenaid
A user recommends Kitchenaid KOSE500ESS as a good oven option
Another user suggests choosing based on the feel of the handle as it varies between brands
One user suggests a Breville toaster oven or a little basket air fryer may outperform a full-size oven for air-frying and dehydration
A reddit user shares positive experience with the Kitchenaid double oven model KODE500ESS he owns

The handles and door quality are described as very nice
PowerXL air fryer is used instead of oven as it saves time and energy

One user suggests that they would choose the Kitchenaid due to personal preferences over the Cafe brand
Another Kitchenaid oven model, KEBS109BSP, is discussed by a reddit user who describes it as fantastic
A reddit user discusses their experience with the GE Cafe cts90dp2ns1 and recommends it

Dehydration and air fry features are praised as good additions to the oven

Users discuss habits around oven usage, including baking, roasting, and broiling and provide recommendations for best brands based on their own experiences
Users share recommendations for Kitchenaid and GE Cafe with regards to ease of use, cleaning, and other features.
A reddit user suggests GE Cafe ovens for good connectivity and functionality

Remote troubleshooting capabilities, Wi-Fi connectivity, and voice commands are highlighted as features that may be useful for some users

Kitchenaid oven model KSEG700ESS is also recommended by a reddit user who likes the gliding rack and slide-in feel of the model
Users also discuss their experience with Kitchenaid and GE Cafe fridges

Kitchenaid model KRFC704FSS is recommended for having excellent veggie preservation and dedicated cold storage drawers.
A reddit user suggests a bottom freezer with ice makers would be better for people with a larger household, and suggests browsing Best Buy for options.
Good fridge options for people with an outdoor water dispenser are also discussed.
💭 Looking into
A comparison between electric and gas ovens, including prices and features
💭 Looking into
Top 5 ovens to buy in 2022