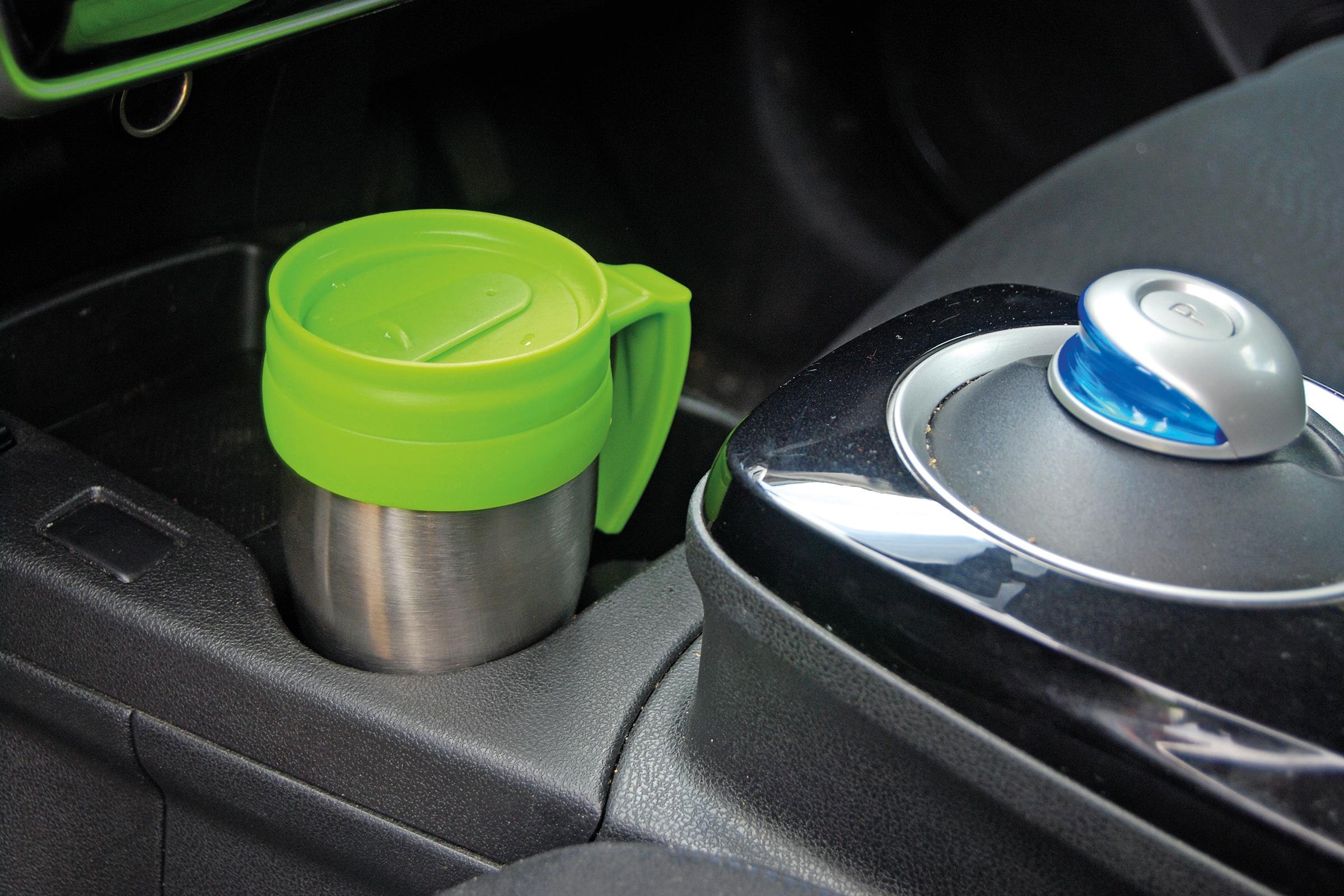 May 14, 2023
best travel mugs
I researched the best travel mugs by reviewing various sources, including expert reviews from Good Housekeeping, HGTV, The Spruce Eats, Consumer Reports, and NBC News, as well as a Reddit discussion. There seems to be a general consensus on some of the top travel mugs, although different sources have their preferences. Overall, the sources are closely related to the original query, and I am confident in the information gathered.
---
Jump to research
Composed by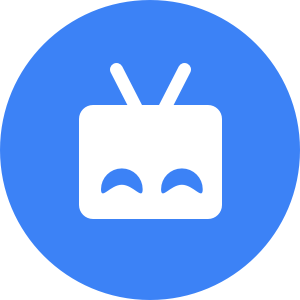 Anonymous Tiger
Have an opinion? Send us proposed edits/additions and we may incorporate them into this article with credit.
---
---
Jump to top
Research

"https://www.nbcnews.com/select/shopping/best-travel-mugs-ncna1266542"
Travel mugs are useful for on-the-go hydration and for reducing single-use coffee cups.
Consumer Reports consulted data and tests to determine the best travel mugs in terms of temperature retention, ease of cleaning, and leakproof capability.
Zojirushi 16-Ounce Travel Mug was deemed to be in a league of its own, keeping drinks hot for 13.5 hours, with a slender design that fits most cup holders.
Thermos Stainless King Tumbler retained temperature well with its twistable, leak-proof lid that is easy to clean, but users must throw away the mug when the gaskets weaken or smell.
TAKEYA Stainless Steel Travel Mug has a flip-lock lid that is easy to use and prevents spills, with a stylish design that kept drinks hot for 6.5 hours.
S'well Stainless Steel Commuter Bottle has three layers of insulation and can keep drinks hot for up to 6 hours and cold for 24 hours, with a non-replaceable leak-proof lid gasket.
Contigo Stainless Steel Travel Mug has a large capacity of 20 ounces, is inexpensive, kept drinks hot for 5.5 hours, but it is harder to clean and open due to many crevices.
Ello Campy Vacuum Insulated Travel Mug has a cork-lined handle and is designed to resemble a traditional mug, keeping drinks hot for 5 hours, and its lid is easy to clean by hand.
YETI Rambler 20-Ounce Tumblr has a simple plastic lid, only kept drinks hot for 4.5 hours but retains temperature well, dishwasher safe.
Bubba Classic Insulated Desk Mug has a built-in bottle opener, plastic interior with foam insulation, kept drinks hot for 4 hours, easy-to-clean lid and mug.
JOCO Glass Reusable Coffee Cup is microwave-safe and has a thermal silicone sleeve that comes in several colors, a matching anti-splash lid, and an average rating of 4.7 stars from over 1,000 Amazon reviews.
MiiR Insulated Coffee Cup is highly rated and has double wall vacuum insulation, a splashproof, and dishwasher-safe press-fit lid, with an average rating of 4.7 stars from over 500 Amazon shoppers.
Hydro Flask 12-Ounce Mug has HydroFlask's TempShield insulation for up to 6 hours hot and 24 hours cold, a splash-resistant press-in lid with Honeycomb Insulation, and an average rating of

"Travel coffee mug recommendation"
Title: Travel coffee mug recommendation
URL: https://www.reddit.com/r/BuyItForLife/comments/scinym/travel_coffee_mug_recommendation/
Reddit post asking for recommendations for a travel and coffee mug that is leakproof, dishwasher safe and can last for 10 years with bonus points if it keeps the coffee warm as well
User comments discussing various recommendations
Most recommended brands are Contigo, Yeti, Klean Kanteen, Ozark Trail, and Stanley
User recommends Contigo with the least possible mechanisms on the lid
Yeti Rambler bottles are recommended which can keep the drink hot for several hours
Klean Kanteen Insulated bottle TKWide with Loop Cap in stainless steel has been recommended
Ozark Trails insulated tumblers (likely produced in the same place as Yeti) have been recommended
Emsa travel mug has been recommended which is dishwasher safe and spills proof, and has a comfortable lid
Several users suggest Simply Modern as it is reliably non-leaky, easy to clean and keeps beverages hot for a long time
Thermos Guardian series is recommended which has a sliding release on the top, is easy to open one-handed, and no chance of it opening in the bag
Stanley Classic Trigger Action Travel Mug is recommended which keeps the drink hot, is reliably non-leaky, dishwasher safe, and easy to clean
Nespresso coffee mug has been recommended, are great, can keep coffee hot for a few hours and doesn't leak, and is dishwasher safe
Hydro Flask coffee mug with a flip top or sipper straw is recommended
Pakt travel mug has been recommended as it is not leaking, and dishwasher safe
Bunjee 20 oz tumbler is recommended by users
Recommendations for lids that open at the bottom for easy cleaning
Several comments on customer service and the warranty coverage
Some users suggest being wary of the vacuum insulation losing effectiveness after a few years
Some comments discuss the aesthetic design choices but do not pertain to the functionality of the mugs
One comment mentioned that old-style Klean Kanteen insulated bottles paired with the cafe cap is a great combination for social responsibility purposes
Only the hydro flask, yeti, and Contigo have been liked by multiple users in the comments

"https://www.goodhousekeeping.com/travel-products/travel-coffee-mug-reviews/g785/best-travel-coffee-mugs/"
The webpage provides a list of 11 different travel mugs.
Zojirushi 16-Ounce Stainless Steel Mug is the best overall travel coffee mug as it has a locking lid, large mouth, and heat retention warranty.
JURO Stainless Steel Vacuum Insulated Tumbler is the best budget-friendly travel coffee mug, which retains the temperature of your coffee up to six hours.
OXO Good Grips 16-oz Travel Coffee Mug with Leakproof SimplyClean Lid is the easiest to clean leak-resistant travel coffee mug because of its comfortable grip and color-coded, numbered, and etched assembly instructions.
Stanley Classic Trigger Action Travel Mug is the best no-spill travel coffee mug because of its push-button trigger action lid.
Contigo Luxe Autoseal Vacuum-Insulated Mug is the best locking-lid travel coffee mug, which is super comfortable, sleek, and leak-proof.
W&P Porter Ceramic Mug with Protective Silicone Sleeve is the best porcelain travel coffee mug because of its non-porous porcelain material that won't absorb flavors over time.
YETI Rambler Mug with Lid is the best travel coffee mug with a handle, and it looks like a traditional coffee mug with a large enough handle.
Hydro Flask Flex Sip Lid Coffee Flask is the best travel coffee mug with a carrying strap, vacuum-insulated to keep drinks at temperature, and has a separate wide-mouth lid.
S'well Stainless Steel Traveler is the best wide-mouthed travel coffee mug because of its redesign that fits more comfortably in your hand, large opening for adding ice or sipping water or soups.
Avana Sedona Stainless Steel Thermal Tumbler is the best travel coffee mug for espresso drinks because of its easy-to-clean two-piece design.
MiiR Flip Traveler is the best travel coffee mug on Amazon because of its slim design, give-back initiatives, and easy-to-open lid.
The webpage lists and describes each mug's capacity, hot/cold duration, material, lid type, and whether it is dishwasher safe.
The reviews of each travel mug include pros and cons listed in bullet points
The webpage provides comments from testers on certain travel mugs, such as one tester noting that a particular mug kept their water cold all day and another tester mentioning that a certain lid was comfortable to hold.
There is a disclaimer at the top of the webpage stating that the products were independently researched and tested for over 120 years and if bought through the links

"https://www.hgtv.com/lifestyle/travel/best-travel-mugs-and-tumblers"
Travel mugs and tumblers are widely used to keep drinks at the perfect temperature while on the go
Plastic and stainless steel are the most common materials used in creating travel cups and tumblers
Plastic options are double-insulated with either air or foam layers in between their walls
Air-insulated plastic tumblers maintain the temperature of drinks for around two to six hours, while foam-insulated plastic tumblers maintain it for a longer period
Stainless steel tumblers are vacuum-insulated and have an airless gap between the layers for effective heat and cold retention
Stainless steel tumblers are dishwasher safe and long-lasting, making them more durable and efficient than plastic
When selecting a travel coffee mug, look for a leak-proof solution for securement, especially if the container will be used while driving
Flip-top lids and magnetic closures are best for keeping hot beverages secure yet easily accessible
The material for the coffee mug is also essential, as plastic will absorb odors and flavors over time, while stainless steel does not absorb flavors but can add a metallic taste to hot beverages
Ceramic neither absorbs nor adds any flavors and is an excellent option for those who do not like plastic or stainless steel
Stainless steel is a better material for heat retention than ceramic
For handles, it is mainly a personal preference, but ensure the mug will fit in your cup holders when driving
The webpage provides a comprehensive guide on the best travel mugs and tumblers in the market today.
The article lists the top-rated insulated tumblers, categorized by their respective uses and features: everyday use, coffee mugs, insulated cups for kids, spill-proof insulated tumblers, ceramic tumblers, camping mugs, insulated wine cups, insulated beer cups, and tumblers to buy in bulk
The best-insulated water bottle features double-walled vacuum insulation, has a stainless steel construction, and keeps drinks cold for up to 24 hours and hot for up to 12 hours.
The best-insulated tumbler for everyday use is the Yeti Rambler Tumbler, which is dishwasher safe, has a double-walled vacuum insulation, and keeps drinks cold for up eight hours and hot for up to four hours.
The best spill-proof insulated tumbler is the S'well Stainless Steel Roamer, which features triple-layer vacuum insulation and can keep drinks hot for up to 20 hours and cold for up to 48 hours.
The best travel mug for coffee is the Ello

"https://www.thespruceeats.com/best-travel-mugs-4072909"
Here are my notes in bullet point format:
A comprehensive list of the best travel mugs is rated by The Spruce Eats team of reviewers.
Each mug is rated based on size, design, insulation, and overall value.
Each mug has a unique rating out of 5 for size, design, insulation, and value.
The Contigo Autoseal West Loop Travel Mug is rated as the best travel mug with an overall rating of 4.8/5.
The mug has a "Autoseal" lid that has an effective autolock and anti-spill system.
The lid can be unlocked and locked using a single hand push button, making it convenient while driving.
The mug is vacuum-insulated stainless steel, and it keeps drinks hot/cold for hours depending on the size.
The Contigo Autoseal West Loop Travel Mug is priced at $30, and it comes in 7 different colors.
The Stanley Classic Trigger-Action Travel Mug has an overall rating of 4.8/5, providing excellent temperature retention.
The lid is completely leak-proof, and the mug comes in 3 sizes with 5 different colors.
Stanley's lifetime guarantee backs up the item.
The mug is priced at $25 and is one of the top value-for-money options on the market.
The Zojirushi Travel Mug is rated as one of the best travel mugs for temperature retention.
The flip-top cap and its lock are completely leakproof and convenient.
The mug is available in 12 and 16 ounces and comes in multiple colors.
Cleaning the mug requires a specially designed bottle-cleaning brush because of the different pieces.
The mug costs $30.
The Ember Travel Mug² has a smart technology design with touch-sensitive controls and smart features.
The lid is leak-proof, and the design is ergonomic and comfortable to hold.
The mug is costly, priced at $192.
The Bubba Envy Insulated Stainless Steel Tumbler keeps drinks cold for up to 12 hours, and it fits in most cup holders.
The cup is made of stainless steel and comes with a lifetime guarantee.
The lid is not completely sealable.
The mug is priced at $18.
The Thermos Sipp Insulated Travel Mug comes with an ergonomic handle, built-in tea hook, and comes in multiple colors.
The mug has a DrinkLock seal, keeping beverages hot for at least 5 hours or

"https://www.consumerreports.org/insulated-cups/best-insulated-travel-mugs-a1038854728/"
Consumer Reports tested and rated insulated travel mugs from 10 different brands

Mugs are rated on temperature retention, leakproofness, ease of cleaning, and convenience

Temperature retention test: Mugs filled with boiling water (212° F), lid closed immediately, and temperature checked multiple times at set intervals until the water inside dropped to 140° F

Each mug with at least 1 silicone gasket, some with up to 3; CR removed and cleaned each gasket, noting cleanliness and odor retention. Checked if replacement gaskets or lids are available.

Each mug was shook from multiple angles to test leakproofness

CR filled each mug with a mixture of hot coffee and creamer, let it dry overnight, and then cleaned as directed, assigning points to those that were easier to clean.

Only the Yeti Rambler and Bubba Classic did not require a brush for cleaning

Mugs were tested for ease of opening sipping mechanism with one hand, crucial for drivers

Brands tested: Bubba, Contigo, Ello, Starbucks, S'well, Takeya, Thermos, Yeti, and Zojirushi

Each mug receives a brief overview with specs and CR's take on its performance

Rankings of mugs:

Ello Fulton Ceramic Travel Mug
Thermos Stainless King Travel Mug
Zojirushi Stainless Mug
S'well Commuter
Bubba Hero XL Mug
Starbucks Traveler
Contigo Byron
Klean Kanteen Insulated Wide
Yeti Rambler
Bubba Classic Mug

Ratings for temperature retention and ease of cleaning provided for all mugs

Additional notes on specs: capacity, leakproofness, cup holder compatibility, interior material, and lid gasket.
💭 Looking into
Important factors to consider when choosing a travel mug
💭 Looking into
Comparison of travel mug materials and their insulating properties across different brands
💭 Looking into
Top 3 best travel mugs according to user reviews on Amazon and Walmart