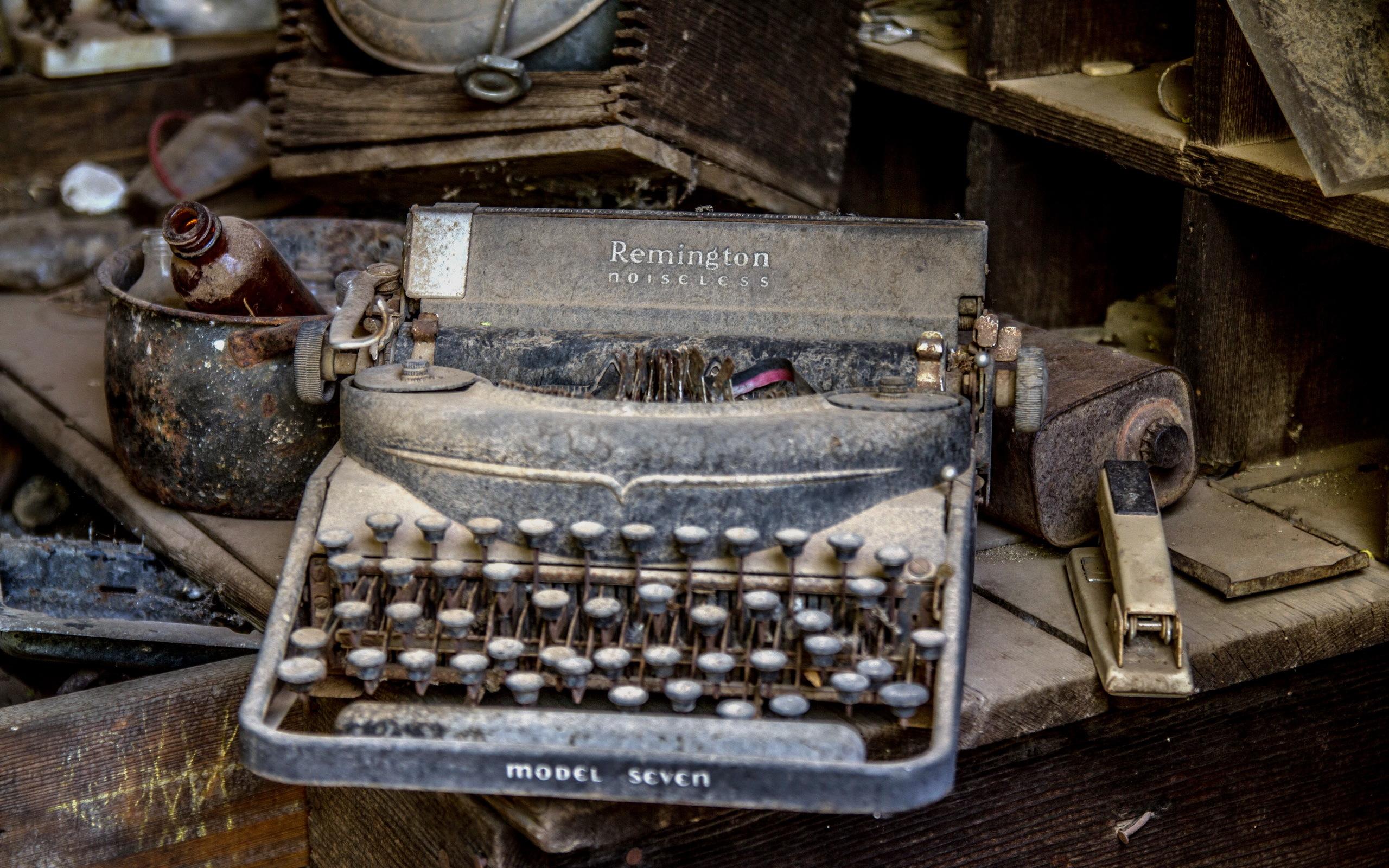 May 02, 2023
Where to buy old typewriters
During my research, I visited several websites and online forums related to typewriters, including online stores, Reddit discussions, and pages featuring lists of vintage and antique typewriters for sale. There was a general consensus on various options for buying old typewriters, but some specific recommendations varied. Overall, the sources were closely related to the original query, and I am confident in the information provided.
---
Jump to research
Composed by
G. G.
Have an opinion? Send us proposed edits/additions and we may incorporate them into this article with credit.
---
The Vintage Typewriter Shoppe
List of Vintage and Antique Typewriters
A webpage on oldest.org provides a
list of 61 vintage and antique typewriters available for purchase.
The list is organized into six
categories: Working Vintage Typewriters, Inexpensive Vintage Typewriters, Vintage Royal Typewriters, Vintage Portable Typewriters, Vintage Cast Iron Typewriters, and Decorative Vintage Typewriters.
Each typewriter model has listed relevant
information such as the time period, functionality, features, condition, price, and a link to buy.
Reddit Recommendations
Reddit users recommend looking for old typewriters at thrift stores, estate sales, and online marketplaces such as eBay and Goodwill auction. They also suggest checking furniture sections in thrift stores and bringing paper to test typewriters before buying. Some users advise looking for broken typewriters that can be repaired or fixed, as they tend to sell cheaper. They also emphasize the importance of checking for available ribbons and compatible ribbon types.
Antique Typewriter Value and Collection Guide
The website txantiquemall.com provides information on antique typewriter values and collection guides. Antique typewriters are considered valuable due to their rich history, rarity, and mechanics. Popular brands that produced valuable antique typewriters include Remington Typewriter Company, Woodstock Typewriter Company, Oliver Typewriter Company, Corona typewriters, Royal Typewriters, and Underwood typewriters.
The website also provides tips on
determining the age of a typewriter using serial numbers and assessing the value based on factors such as fonts, state of the typewriter, type of repair required, and originality.
Other Online Marketplaces and Local Stores
Reddit users suggest looking for old
typewriters on Etsy, Facebook Marketplace, Craigslist, and local selling apps such as Letgo, OfferUp, or Mercari.
They also recommend checking out websites
like shopgoodwill.com, thetypewriterman.com, thebroken TYPE, vintageindustries.ca, and retrotypewriters.com.
Furthermore, buying from local stores and
antique shops could also be an option.
Typewriters.com
Typewriters.com is an online store that offers a large selection of new and reconditioned typewriters at affordable prices. They sell portable typewriters, electronic typewriters, standard and heavy-duty manual typewriters, and antique typewriters. The website provides information on each typewriter model, including features, dimensions, and weight. They also offer free shipping for all orders within the United States and a 1-year warranty for each typewriter.
---